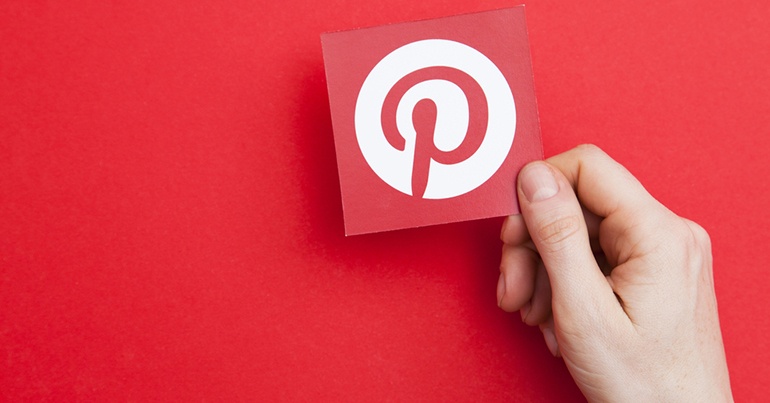 Pinterest's promoted pins are still relatively untapped in the social advertising mix. The image-based sharing platform has huge marketing and advertising potential, but for a lot of businesses it's still uncharted territory.
There are around 150 million active monthly users on Pinterest all over the world. And 87% of pinners have purchased a product because they saw it on the platform.
The "inspirational" imagery that people pin and share has the potential to also "inspire" people to engage with your business. You just need to know how to use the platform effectively and the best practices for advertising.
But first, what is Pinterest?
The platform is a social network that allows users to save and share visual content and inspiration by "pinning" them and collecting similarly themed pins on "boards", while also browsing and connecting with other users pins and boards.
The potential for marketers to reach consumers through the platform is huge, every day nearly 2 million people pin product-rich pins to their boards.
What is a promoted pin?
A promoted pin works in a similar way to a Facebook promoted post or a LinkedIn Sponsored Update.
Promoted Pins are just like regular Pins, only you pay to have them seen by more people. By "promoting" and organic pin on your profile you can help it (and your business) reach more people and inspire users to share, sign-up, download, even buy.
How do they work?
Any business with access to Ads Manager can take advantage of Promoted Pins, however, they're only available to users in Australia, New Zealand, U.S, Canada, U.K, and Ireland so far.
You can only promote pins on your profile, so any pin that you want to advertise has to start as an organic pin. Then, click on the bar graph icon on the top left corner of the pin and select Promote Pin to get the ball rolling.
You will then be asked to choose your campaign goal, be it to build brand awareness, boost user engagement, generate website traffic, or increase app installs. What you choose as a goal will determine things like how your ad gets shown and what actions you are charged for. Say you select Building Awareness, your budget will then go towards impressions (you are generally charged per 1,000 impressions on your pin).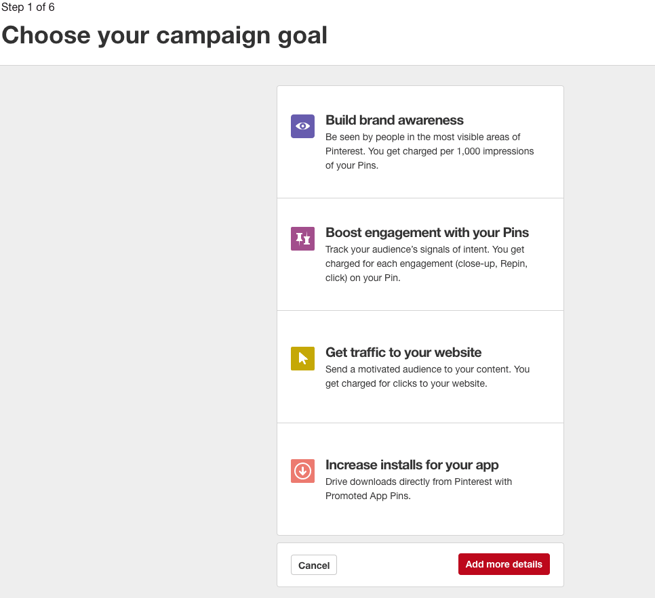 The next step is deciding on who you want to target and the budget of your campaign. Currently, there's no minimum cost for promoted pins. The amount you pay varies on your targeting and bid, and depends on your campaign type.
You can find a more in-depth guide to the process here.
What are the advertising best practices?
Use great images:
Pinterest is a visual platform. It's about saving and sharing images that inspire and captivate, so the first step is to make your pin eye-catching and high quality. Whether you are trying to highlight a product, service, website, or offer, you need to compete with a platform full of spectacular visual content.
If you don't know where to start, think about repurposing organic pins that have performed well. Use Pinterest Analytics to find your pins with the highest number of clicks, repins and likes, and promote those.
Use vertical aspect ratio images:
Pins are formated to be longer than they are wide. So if you try to use a wide, horizontal image, you'll lose a lot of detail.
Head here for an image cheat sheet to help.
Below is a great example: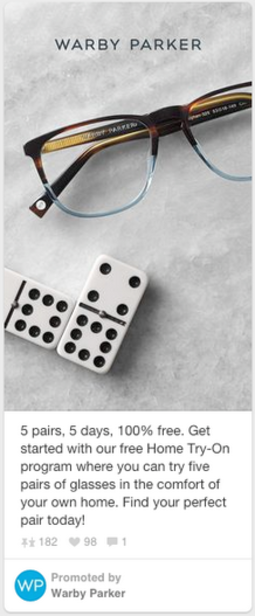 Use relevant keywords:
You can use up to 150 keywords per promoted pin, but it's not necessary to use that many. Try to use around 30 keywords relevant to both the pin itself and the page that users are directed to. Avoid including irrelevant keywords, it will just end up hurting your click-through rate and annoying users.
Use CTAs in the description:
Use the image to display your content in the best possible light, and keep the CTA to the description underneath. You can use direct CTAs in the description, so things like "sign up today" or "download the free guide" will work. However, don't be overly salesy, users come to the platform for appealing imagery and creative ideas, not to be bombarded with ads.


Think you want to start advertising on the platform? The first step is to create an account and fill it with remarkable visual content relevant to your business, and include your own images as well.
Already have a business profile? Then give Promoted Pins a try.