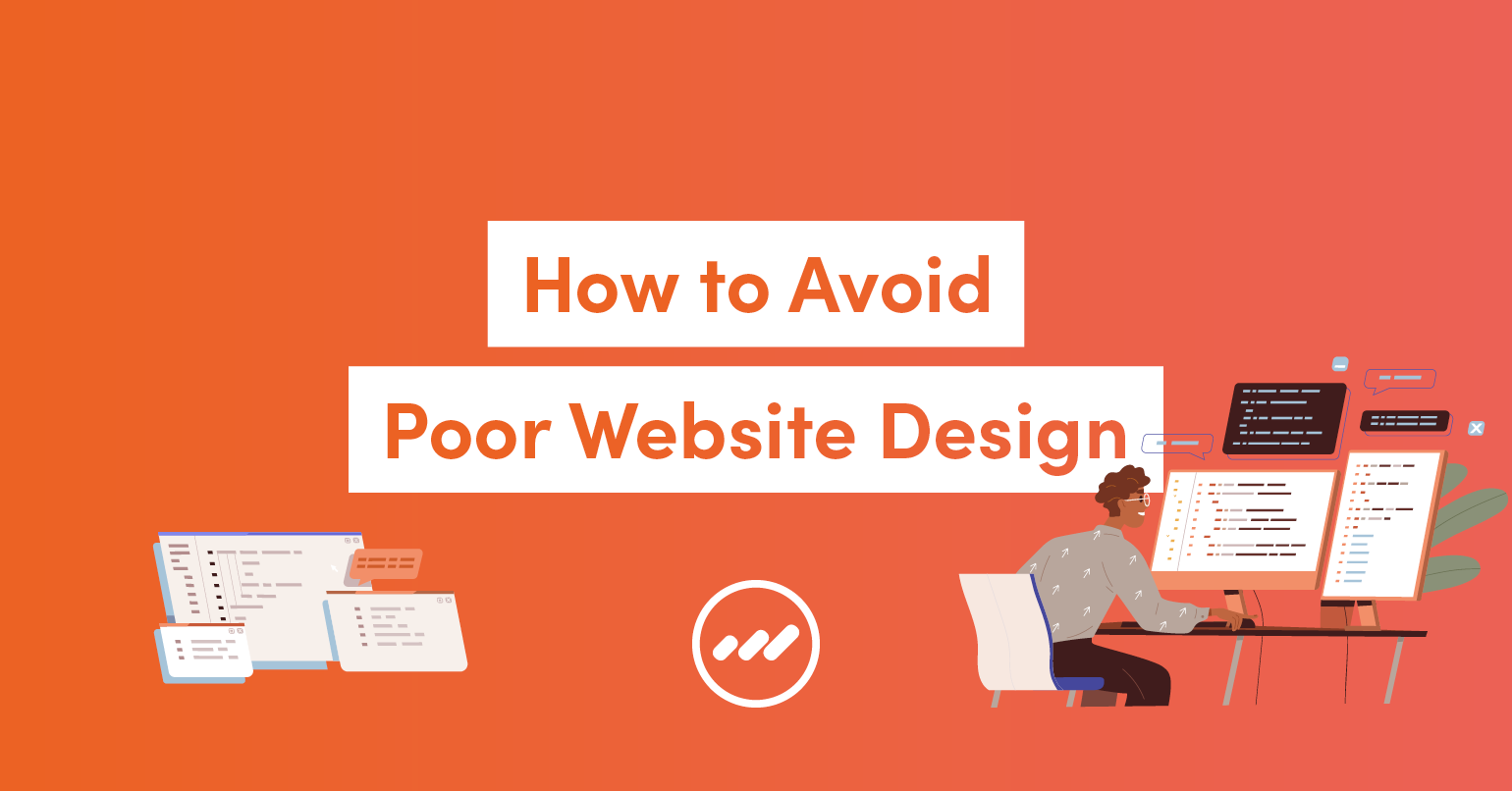 Your company's website is the HOME of your business.

You want to make sure you're putting your best foot forward to potential and pre-existing customers who are wanting to engage with your services/products.
Your website design is a massive component of this - from the ease of navigation to the colours and fonts you use.

Good Web Design allows you to successfully communicate your brand and its message to your customers.
We've talked a bit about Web Design in the past. Check out the following blogs:
The Importance of Sales Copy In Website Design
Everything You Need to Know to Hire a Professional Website Designer
In this blog, we're going to go through the Top 4 mistakes we see everyday in Website Design.
Fixing these won't take you a whole day...but they can have a HUGE effect on the way your website looks.
Just remember, often your website is the first thing your future customers see!
So go on, open up your company's website and see where you could improve!
1. Fix Your Fonts!
If your customers can't read the content on your website, you're going to have a hard time conveying your message.

While artsy fonts can be creative and exciting, just remember that the primary function of copy on your website is to speak to the customer.
If you want to get creative on your website, we would recommend using colours or graphics instead of a font.
Here is our list of 'safe' fonts.
Arial

Times New Roman

Helvetica

Verdana

Calibri
And one last word on this: don't use too many fonts! Using 2 or 3 is perfect but any more than 5 and it's going to get harder and harder for your customer to read.
2. Text Readability
We've written about improving your copy writing in the past. Check out the article here
Imagine I was writing a blog about my weekend. Which one are you more likely to read?
Over the weekend, I did a number of activities and saw lots of friends. On Saturday, I caught up with my friend Lisa and we went shopping for Christmas presents. Following this, I journeyed home to do some washing before going to the movies later with John. The next day, I got brunch with my mother for her birthday and it was lovely. After brunch, I met my friend Chantelle in the city for tea at midday. In the afternoon, I called my friend in Japan to see how he was. After this, I spent the rest of my day preparing for the weekend ahead.
Or this?
Madeleines Weekend
Saturday
Christmas Shopping with Lisa

Laundry

Movies with John
Sunday
Birthday Brunch with Mum

Tea with Chantelle at Noon

Phone call with Vinnie

Organise for the weekend
When we utilize bullet points, lists and line spacing in copy we:
Catch the interest of the reader

Make the text less intimidating and easier to read for the viewer.

Make the information easier to scan meaning your customers can find what they're looking for sooner!
3. ....It STILL hasn't loaded?
Have you noticed your website takes a bit of time to load?

Have any of your customers mentioned it to you?

Yikes! This is a problem that requires your attention!
Ask yourself: if you had to wait ages for a website to load...would you even bother?
In 2016, BBC and Impreva published research regarding the speed of retail websites and how this affected customer satisfaction.
Here are some stats:
US Retailer Nordstrom noticed its sales drop by 11% when its website loading page slowed by just half a second! Nordstom's annual sales exceed $14 billion so a loss of 11% isn't exactly nothing!
Stationery Retailer Staples saw an online sales increase of 10% after speeding up its website by only one second!
Only 13% of consumers are willing to wait more than 10 seconds for a load to page. Interestingly, 35% of consumers said they'd wait between 3-5 seconds.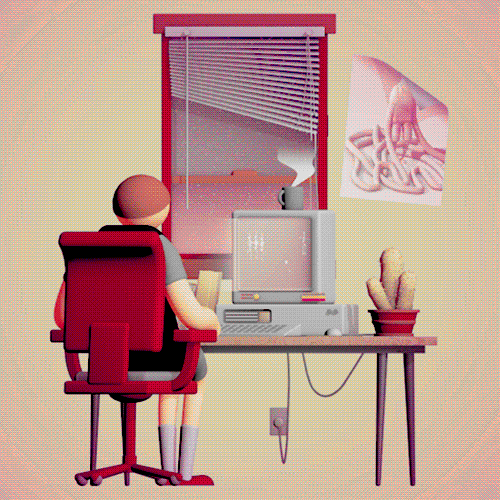 4. Graphics
You want your website to be visually appealing for the viewers and graphics are part of that.
Ensuring your graphic design remains consistent and purposeful has many benefits including:
Building trust with your client base

Makes visiting your website an enjoyable experience

Assists in creating a sense of professionalism
So what can you do on your website to improve the graphic design?
Make sure your photos are high quality.



This is probably the easiest thing you can do right now to improve the visual appeal of your website especially if you're using it to sell your products.



Having high quality photos means your customer can zoom in and inspect your goods. If they like what they see, you're more likely to get a sale!
Leave blank space.



If you've got a spare moment, check out Apple's Website.

Notice how much blank space there is?

This is not an accident! Apple and many other successful companies employ blank space to make sure all of the viewers attention is on the featured product/service.
There have been many studies looking into elements of web design and what exactly a viewer finds aesthetically pleasing.

Research published in 2012 by International Journal of Human-Computer Studies found websites that had low visual complexity and high prototypicality were 'perceived as highly appealing'
Stick to a colour scheme!



Buffer wrote in 2015 '90% of an assessment for trying out a product is made by color alone.'
The colours you use on your website do more than just make it look nice - they assist in
communicating your message to the masses just like everything else on your website.
When considering your websites colour scheme keep the following things in mind:
Is the colour palette aesthetically pleasing?

Does the colour scheme match how I want my consumers to feel?

Does the colour scheme encourage conversion?
Having a beautiful and inviting website is crucial for the success of your business.
By reading these steps, you're now one step closer to a sales boosting website!
Are you ready to take the next step?
Here at Margin, we want to take your business to the next level.
Don't just wing it. Get started with the right digital strategy. Choose the best digital channels for your products and services.
Book a FREE Digital Marketing Audit today.
Well done!