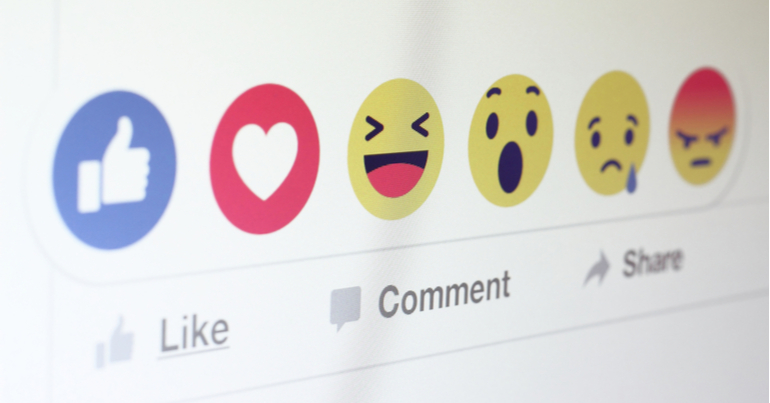 Facebook is constantly tweaking its algorithms. Recent changes to the news feed have created a serious trap that every business owner needs to be aware of!
As we've covered earlier, organic reach on Facebook is down. Way down. You can't boil it down to a singular reason because the Facebook newsfeed is quite complex. There are a number of factors that contribute to this decline:
Stiffer competition, more content being shared online, the non-chronological timeline, and… Facebook's algorithm changes to combat "engagement bait" in their news feed.
It's easy to understand the problem this poses if your business relies on website traffic from Facebook to stay afloat. To combat this downturn in reach, many turn to engagement bait to artificially inflate their reach.
WHAT IS ENGAGEMENT BAIT?
Have you ever seen a Facebook post with an image or video, and its text says something like "tag a friend who does this"? If you haven't clicked on them yourself, you've almost certainly come across it in your feed because one of your friends have interacted with it.
These "hacks" to increase engagement are called engagement bait. The way it works is that by getting high engagement rates, either through likes or comments, Facebook spreads it to the news feeds of friends.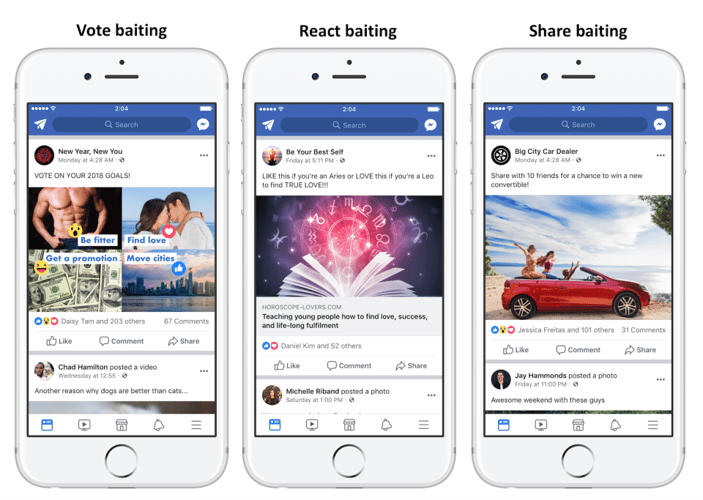 Prime engagement bait examples.
Image source: Sprout Social.
These tactics allow a post to spread far beyond the page's regular reach. Not because the content is particularly high quality, but because its engagement rates trick Facebook's algorithms into thinking that the content is great.
By engaging in these blackhat social media tactics, you are falling into the most dangerous trap on the platform. Facebook has been cracking down on this type of post for the last 18 months! Their countermeasures include:
Reducing reach for offending pages
Harsher penalties for repeat offenders
Page penalties for engagement bait posted in comments instead of description
Penalties for engagement bait included in a video's audio
These measures are in effect in at least 23 languages to date, so there's no way around them.
AVOIDING THE TRAP
Now, some companies look at the above changes and think "well, if I can't write 'tag a friend', I'll write 'mention a friend' instead". Listen, if Facebook's self-learning AI is smart enough to be able to hear engagement bait in videos, it's smart enough to read the static text in your Facebook posts.
Executing the same malicious tactics with slightly different wording is not a solution.
Instead, you should adapt, and adopt the following five techniques to increase your social media engagement without falling into engagement bait territory!
1. Create content specifically for Facebook
There's a couple of points to touch on here.
Obviously, you'll want to post images in Facebook's preferred image sizes and dimensions. Ultimately, we all want our followers to go to our website or e-commerce store, but you don't always want to be posting external links. Consider that Facebook, like you, would prefer to keep its users on their website. Workaround this by posting Facebook exclusive content every so often.
Video content is another avenue you should look into. Videos tend to have very high engagement rates, and are a great way for you to show off your products, services and personalities!
Videos aren't even that expensive to produce anymore. Most smartphones' cameras are more than good enough to make short social media posts! Instead, you could consider buying a simple microphone to increase audio quality.
2. Start discussions
This will probably seem obvious, but very few companies end up doing this because it's time-consuming and takes a lot of effort.
The logic here is simple and straightforward: If tricking people into making comments is off the table, then you have to a real reason for your audience to comment. Ask questions, respond to comments, hang out in the comment section.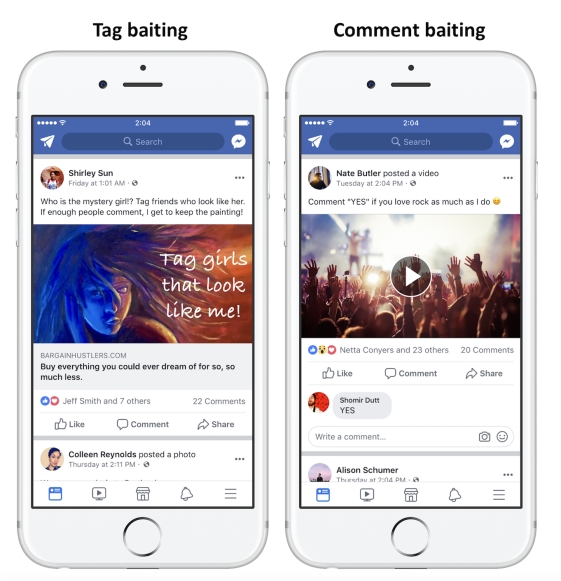 Here's what you shouldn't be doing.
Image source: Sprout Social.
Finish every Facebook post by posing a question related to the post, and keep Facebook open in a tab on your browser while you go about your day. Check in a couple of times an hour. It's as simple as that!
3. Encourage employees to share your content
Facebook is continuing to focus on showing users more posts from their friends and family instead of posts from corporations, which means that this could be your employees' time to shine! In addition to the algorithmic advantage, people are 16 times more likely to read a post from a friend of a family member than a business page.
Not every company will feel comfortable asking this of their employees, and not every company should be doing this anyway. You could be coming on too strong if you ask directly, but encouraging your employees (with no negative repercussions if they say no) is a good option.
Harnessing the power of employees and fans is a great way to increase both reach and engagement in one go, with minimal leg work needed from your company.
4. Use groups to drive engagement
As previously discussed on our blog, Facebook Groups could genuinely be the future of Facebook engagement for businesses. Facebook has shifted their focus away from companies, and are now optimising for content that is shared by friends and family, and, crucially, content shared in groups.
This, coupled with the fact that you can now link a group to your business page, means that you could start and participate in discussions related to your company, products or industry in an entirely authentic and organic way that would still net you a handsome amount of traffic.
Read more on our blog post "Groups: The Future of Facebook Engagement".
5. Use the Facebook boost
In a way, you could say that Facebook has become pay to play. I'm a poet, and I wasn't even aware of this fact.
On a serious note, the Facebook boost has shown itself to be one of the best solutions to Facebook's declining reach. The boost's improved functionality has seen it receive increasingly sophisticated targeting options, which is a godsend for those who struggle for visibility and reach on Facebook.
If you don't know what a boost is, in layman's terms it's you giving some money to Facebook and Facebook putting your post in front of eyeballs. How much money it costs depends on how many people you want to reach and for how long.
Crucially, the boost also lets you reach beyond those who already like your page, and could be a great way to get more Facebook fans. Read our blog post on the Facebook boost for a more thorough overview.
In the end, it's important that you take the time to create relevant, meaningful and authentic content of high quality. Or you could hire someone to do it for you.