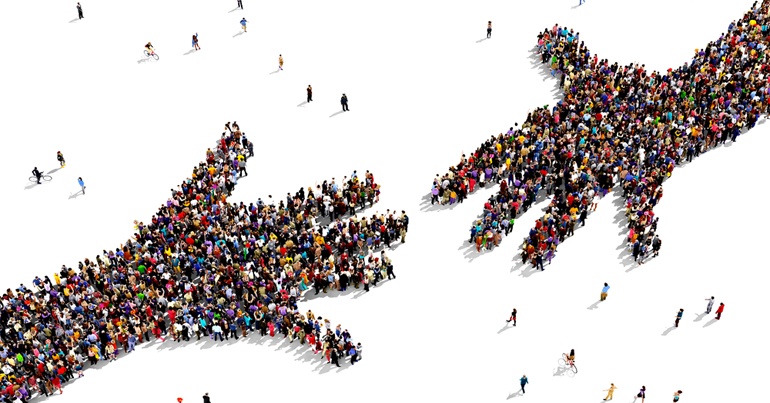 Many companies still struggle to harness the marketing ability that social media offers. As social media platforms continue to grow, like we've seen recently with Facebook's trial of new instant video streaming, so to do the possibilities for companies to build trust with existing and potential customers. There are more people on social media than ever before and the numbers are continually increasing, so it makes perfect sense to use it to your advantage.Building trust is one of the key ways to increase interest and build your customer base, and the instant and intimate platform of social media is the perfect place to do it.
These are the key things we believe are integral when building trust through social media, and we've looked at a few examples where companies have done it well.
Have A Personable Voice
We've all had those automated telemarketer phone calls and we've almost all had the same reaction, to hang up. That's because no-one wants to speak to a robot. Having a consistent, personal voice on your social media platforms allows you to build trust with potential customers, letting them know that there is a face behind the brand and a real person behind that face.
Implementing it practically:
The companies that excel in personable social media posts are usually the ones that mention or even feature the person behind the brand and their team.
Becoming a designer who codes: the making of a unicorn https://t.co/GardIeSnNE @InVisionApp #design #code pic.twitter.com/3SNdnymJjF

— Deloitte Digital AU (@DeloitteDIGI_AU) April 4, 2016
Keep It Light
Some of the best customer engagement on social media comes from light-hearted or humorous posts. Not only will it catch people's attention, but it will also show potential customers that you don't take yourself too seriously. Interspercing product posts with humorous or light pieces is a great way to break up the monotony of sometimes off-putting sales pitches.
Implementing it practically:
Answering queries and negative comments with personalised responses, not just template replies, and with a good dose of self-deprecation, is a great way to facilitate honest communication with your audience. Here's some that do it well.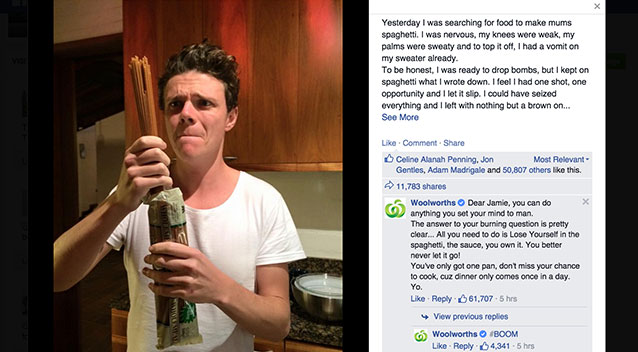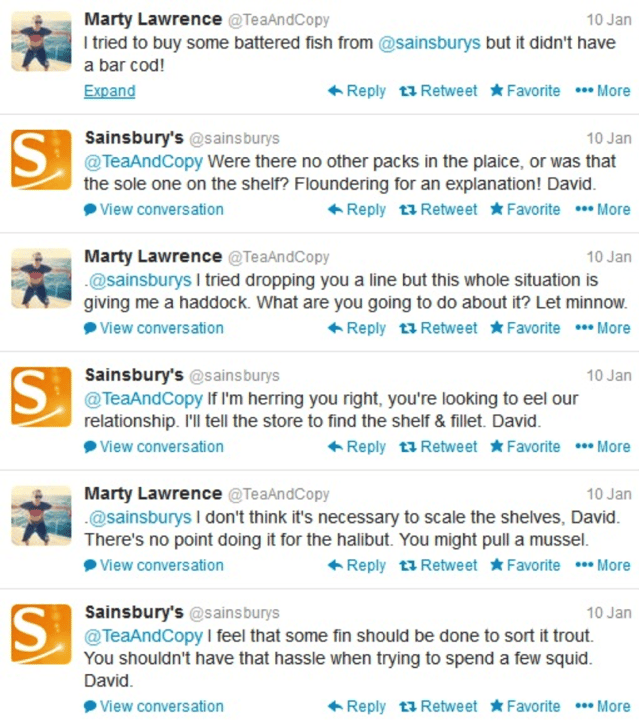 Be Transparent
It's being said more and more that transparency is the new marketing, and people are drawn to companies that show they have nothing to hide. You don't have to reveal intimate details about your business but being open about problems you're facing or sharing your revenue numbers is a great way to build trust and loyalty with your customers. Being accountable for your decisions and mistakes and sharing them on social media is also a great way to show people that at the end of the day, you're only human like the rest of us.
Implementing it practically:
When something goes wrong, the best way to face it is head on. Here's an example of when the American Red Cross used social media to recover from a blunder. An employee sent this personal tweet on the official @RedCross account: "Ryan found two more 4 bottle packs of Dogfish Head's Midas Touch beer… when we drink we do it right #gettngslizzerd." Instead of ignoring it, they decided to have some fun while admitting that something had gone wrong.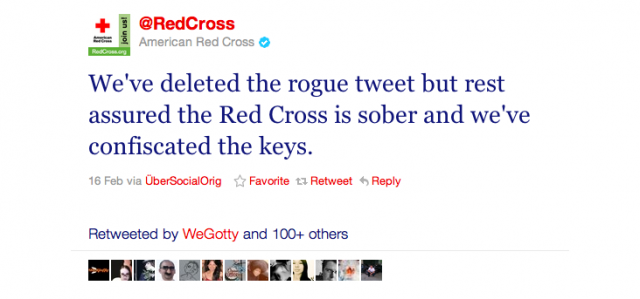 When Brisane-based clothing brand Black Milk posted a meme that many customers found offensive, they took to Facecook to admit their mistake and take full responsibility. Here's the offending meme and their follow-up response.