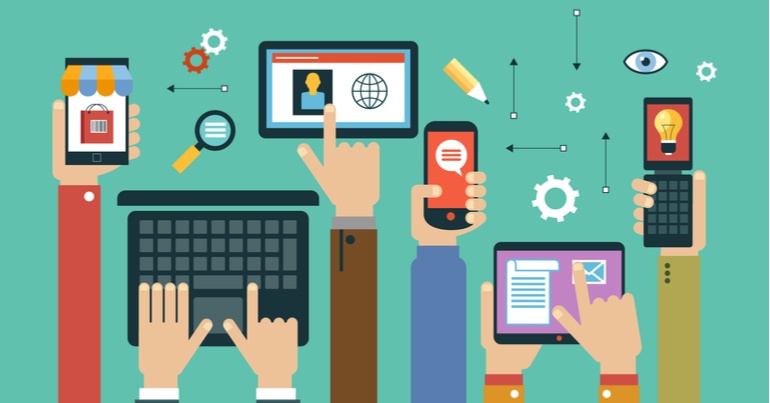 Choosing a digital marketing agency to help with your business can be daunting. It is a partnership that will last for years or even decades if successful.
Here are our top tips for choosing the right digital marketing agency for your business.
Find out what you need
Before you even start looking for suitable digital marketing agencies, it is important that you do some soul searching and look inwards. If you don't know what you're looking for, how do you know when you've found the right agency for your business?
Do you need a website redesign? What about search engine optimisation? Marketing campaigns to increase conversions? Maybe some content writing, social media management and handling of newsletters to increase your presence on the web?
If you need all of the above, it would probably be a good idea to look for an agency that provides everything under one roof. Agencies where different departments can collaborate will probably be able to provide a package that is customised to you, and that has a consistent style and aesthetic.
Whatever it is you require from your agency, it's important that you know what you want, or at least have an idea of what services you need.
Be open and honest
Building on the previous point: you have to be open and honest. Not only with yourself, but also with any prospective marketing agencies. Now is not the time to boost up your traffic figures and conversion rates! The agency has to know where your business it at in order to help you.
Set a budget. Make sure you know how much you can spend and communicate this clearly and early on, so both parties will know if the other is a right fit.
But don't skimp on your budget either. Digital marketing is a dog eat dog world where you will be vying against your competition for leads and customers. Agencies that offer prices so low that they seem too good to be true are likely to be just that.
Honest communication will build a mutual respect and understanding that benefits your company. Miscommunication hinders results. Your agency has to understand your goals and your perspective in order to do great work for you!
Look locally
Being able to meet face to face is a great way to create and build trust between your company and the agency. Today's technology and video conferences are fantastic, no doubt about that, but nothing beats a firm handshake and being able to sit at the same table.
As an added bonus, a digital marketing agency from the same city as your business is likely to have its finger on the pulse of the market and economy, and have a better understanding of the culture in which your company operates.
If there are no suitable local options available for you, you can definitely widen your scope and look elsewhere. Video conference tools, as mentioned above, are now incredibly sophisticated, and can make you feel like you're in the room. The PanaCast camera, for example, offers a 180° degree field of view in 4K definition.
Do your research
As much as your next digital marketing agency will need to research your business, you should also do your own homework and research theirs. Check for examples of previous work in their online portfolio. How does it look?
You could also ask the agency to provide you with references for their former work. Speaking directly with previous or current clients is certainly a great way to gauge how the marketing agency operates.
See if they've previously done any work in your industry. If they have, that should indicate that they have experience in the field, and it should be easier for them to get up to speed. If they haven't ventured into your industry you should ask how they approach new markets.
Take a look at the digital marketing agency's website. How does it look and feel? Are they active participants on social media? Do they update their company blog regularly? Does it provide you with new insight and information?
A well managed website, blog and social media presence is an indication of their expertise in the field, and gives a hint of what they will be able to offer your business.
Meet them
Often, the best way to get a feel for whether a digital marketing agency is right for you is simply to go on a "date". Set a meeting at their offices, sit down with them, and have an open conversation about what your company is looking for.
Meeting in person will let you form personal relationships and see the marketers in a different light than if everything is done via video chat.
Perhaps a little on the abstract side, but seeing their offices and meeting the employees gives you an inside peek at their "vibe" and lets you get a feel for their personalities.
Remember, this partnership could go on for many years if it is successful, so it is important that you get along. A popular notion is to do the "beer test": are these the type of people you'd share a beer with after work?
It may sound a little silly, but personal connections are very powerful.
If you are in the market for a digital marketing agency and are looking for a website redesign, you should check out our free 10-step checklist below.