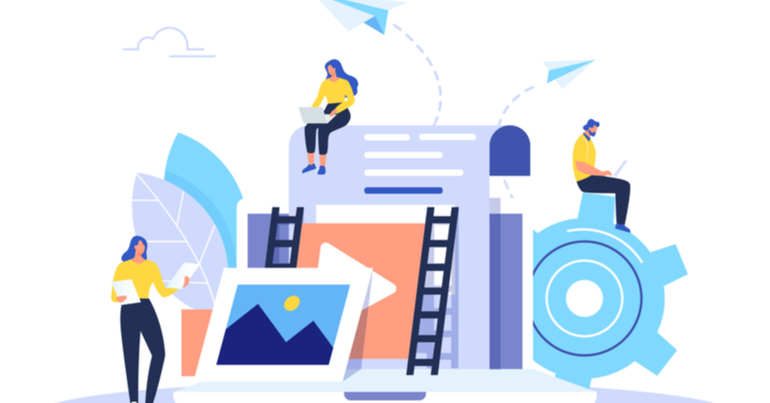 Choosing the right online channels for marketing can be a real headache. Luckily for us, this guest blog by HubSpot's Vice President of Marketing, Meghan Keaney Anderson, will put you on the right path.
Last year, eConsultancy interviewed marketers at 100 companies to determine how they decided which channels to incorporate into their marketing strategies. The sample size was small, but some fascinating trends came to light:
51 percent of companies interviewed were using five or more channels.
98 percent were using at least three marketing channels.
Only 35% were storing the information gathered from those channels in a single database.
And how did they select these channels? Nearly half were guided by a "gut feeling." When it comes to trying something out for the first time, I actually think trusting your instincts isn't a bad way to go. But in order to move from experimentation to marketing strategy, it helps to have some hard evidence to support your decisions. Here are a few ways to get more concrete data to inform your choice of marketing channels.
1. Use UTM Tags in Your Campaigns
UTM tags are a great, straightforward way of tracking which channels are delivering traffic to your landing pages. You start with a basic URL (for example, www.RobotsAreCool.com/ -- which sadly is not a real site). Then you add a question mark to the end:
www.RobotsAreCool.com/?
The question mark tells your analytics program that the following information carries information about where the traffic that clicked on that link came from. Then you add in your UTM tags. A few good UTM tags to include are a source, medium, and campaign.
Here are two examples. Each of these links is part of a campaign to raise awareness for a robot convention. One is getting the word out through Facebook wall posts. The second is by paid PPC ads on Facebook.
www.RobotsAreCool.com/?UTM_Source=Facebook&UTM_Medium=wall-post&UTM_Campaign=robot-convention
www.RobotsAreCool.com/?UTM_Source=Facebook&UTM_Medium=PPC&UTM_Campaign=robot-convention
By appending UTM tags to your links in email, social media, and other campaigns, you'll be sending data to your analytics platform that enables you to see which channels resulted in the greatest number of clicks. HubSpot even has a free tool to help you build URLs with UTM tagged links.
2. Talk to Customers
Spend some time talking to your existing customers, and ask them which channels they spend the most time on. How do they research their purchasing decisions? Are peer recommendations a factor? Do they prefer LinkedIn questions or Quora? Do they mostly search for information or let it come to them via email?
3. Conduct Peer Research
David Cancel has a theory that your only real competitor is customer apathy. I like that view of things. It keeps you focused on what the customer needs rather than what other companies are doing.
That being said, I still think it's wise to keep an eye on the online channels, particularly social media, where your compet...ahem.. peers are active and shaping the conversation. It can only motivate you to join in on that conversation, learn from it, and push it forward yourself.
One of the most frequently raised concerns about social media and inbound marketing is finding the time to "do it right." I get that. With an ever-expanding list of social media sites and marketing channels, it can definitely get overwhelming. But by doing a little research and studying the data on how your customers find you, you can begin to prioritize and winnow your strategy to focus on the most effective channels.
Besides your gut, what other sound strategies are you using to choose which marketing channels you spend your time and effort?
--------------------------
About the author
Meghan Keaney Anderson
LinkedIn: https://www.linkedin.com/in/meghankeaney/
Meghan is a Vice President of Marketing at HubSpot. Meghan is the host of the Growth Show Podcast. She is also interested in tech, social innovation, writing, and just about any action movie from the early 90s.