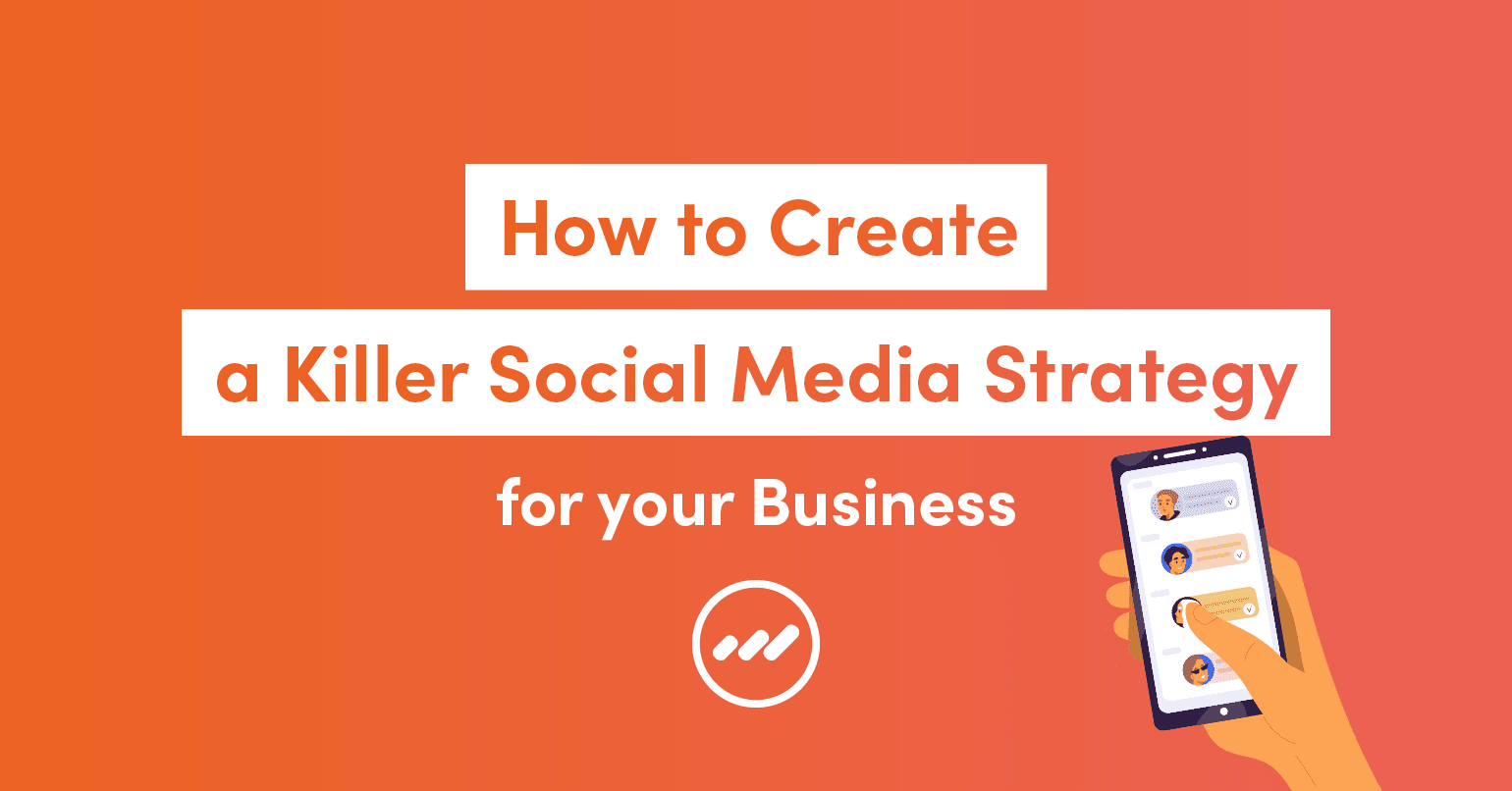 Creating a social media strategy for your business may sound scary, but it doesn't have to be.
Socials are easy, cost-effective and scalable. Plus, there's heaps of creative freedom and ways to reach customers.
18 million Australians are active on social media. So, your business should be too.
57% of consumers will follow a brand to learn about new products or services and 47% will follow to stay up-to-date with company news (SproutSocial).
With a good social strategy, you can increase brand awareness, reach new leads, generate customers, promote your brand, and be part of the conversation.
Here's our 5 simple steps to create a killer social media strategy for your business.
Set Goals
To start with, think about what you are hoping to achieve with your social media.
Maybe you are looking to build a community, grow your current community, or increase revenue from your socials.
Setting goals will help you refine your strategy and decide how much time and resources to invest in social media.
Social media goals could include:
Increase brand awareness
Generate leads & sales
Grow your audience
Boost engagement
Drive traffic
Ensure that your goals are SMART (Specific, Measurable, Attainable, Relevant, Timely).
For example, your goal could be to increase leads and sales by 20% by posting 4 times a week on Facebook over 3 months.
Find your Audience & Platforms
It's super important to think about your audience. Do some research to find which socials they engage with, and the types of content they enjoy seeing. Also look at which platforms your competitors are using.
Facebook, YouTube and Instagram are the most used networks in Australia. Focus your efforts on 1-3 networks to avoid wasting time and resources. Choose the networks that are most relevant to your audience.
The various social channels appeal to different demographics and interest groups. For example, the largest demographic on Facebook is people aged 25-34 and on Instagram is women aged 18-24 (Genroe).
Create a Posting Strategy
Next, you need to decide how often you want to post. For Facebook and Instagram, post once or twice a day or minimum 3 times a week. For Twitter, aim for 3-6 tweets a day, or maximum 15-23 (Source). Also consider what time your audience is most active, as this is the best time to post.
What type of content you post is also important. On Facebook, you can post long and short form posts, links, photos, videos and live content. Twitter limits tweets to 280 characters. Instagram has a focus on visual content. LinkedIn has a more professional focus, so aim for longer, informative posts, up to 2000 words (Source).
Make sure you are providing quality content and not spam. If you have too many ads, 45% of consumers will unfollow your brand. Also, if you have poor quality product, support or customer service, 49% of consumers will unfollow you.
Analyse your Strategy
Next, it's important to look at how well your social media is performing. On your business account for Facebook and Instagram, you'll be able to see statistics and analytics on your current posts. You can optimise posts to receive higher engagements.
Conduct an audit of your current posts to see where to improve in the future. Look at engagements, comments, traffic, clicks, metrics. Also ensure that you are sending a consistent message across platforms with branding and visuals.
Listen to the Conversation
Last step is to monitor the conversation. Social listening is the monitoring of your brand's socials for any direct mentions or customer feedback. Follow any discussions of your brand's posts, keywords, hashtags, topics, competitors, or industries.
Customers like it when brands respond to them. According to Hubspot, 83% of customers like it when brands respond to questions and 68% when brands join in conversations. Plus, 48% of customers make a purchase with a brand who is responsive on socials.
You can also monitor attitudes and feelings towards your brand. Responding to both positive and negative comments will help you retain customers. For example, if a customer is complaining of issues with ordering or shipping your product, you could offer them free shipping next time. Replying to direct comments is also a great way to generate new leads.
Setting up your brand on social media for the first time can be daunting. To help make the process easier, Margin Media has created a comprehensive guide on how to get started.
Looking for more ways to level up your digital marketing? We can help. Book a free consultation with Margin Media today.