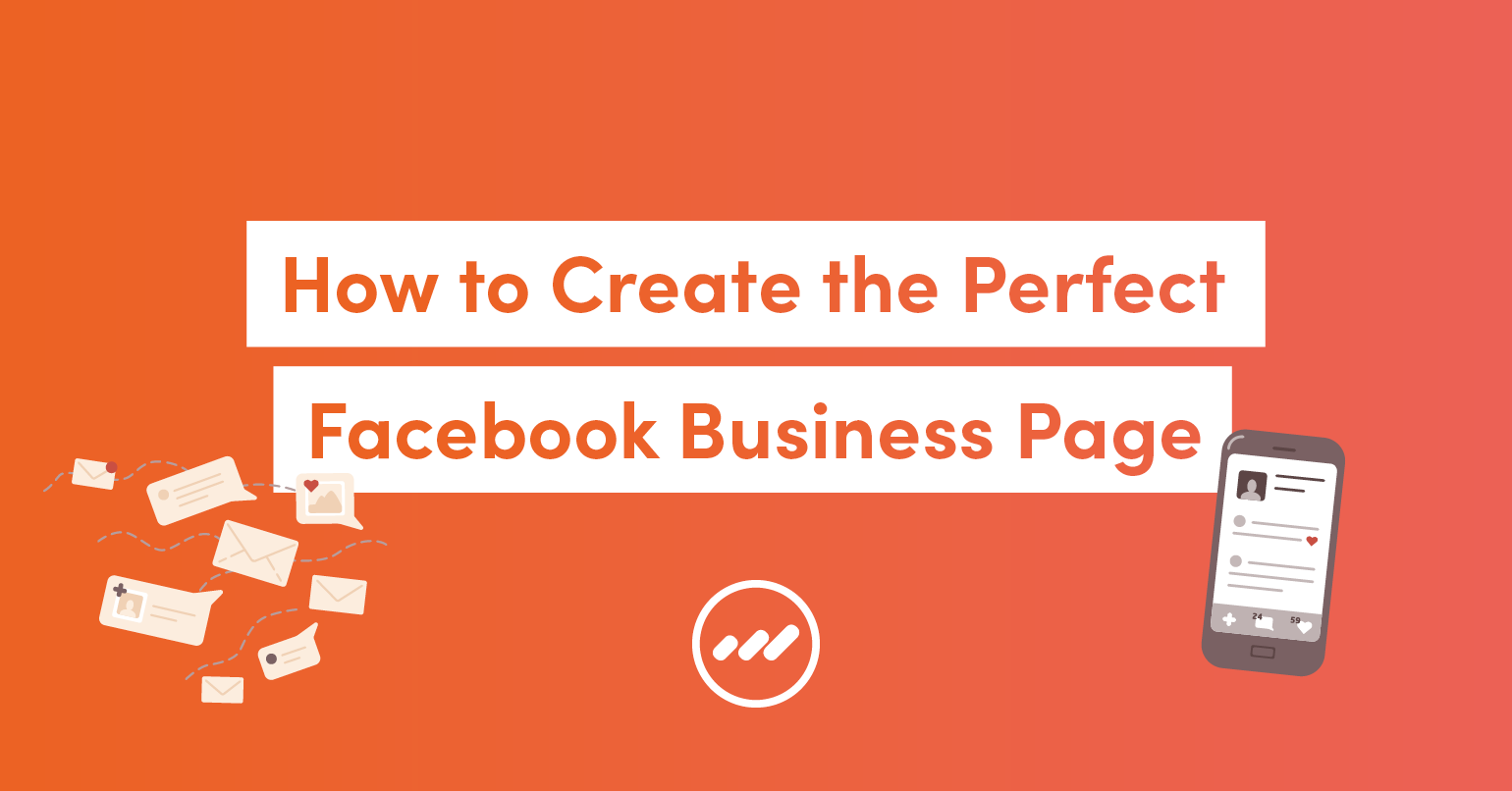 Have you been meaning to create a Facebook Business Page for your organisation but don't know where to start?
Facebook Business Pages can be used to attract new people to your business in addition to allowing you to foster relationships with pre-existing customers.
Yellow's 2020 Social Media Report shows that Facebook continues to be the most popular social media application across several generations with 89% of Australian adults having an account on the website.
Just so we're clear, Facebook Business pages are important for your business….
A recent report published by Yellow suggests:
28% of Australians check their Social Media sites every day.

The average Australian spends 8 hours a week on Facebook.

23% of Australians use Social Media to follow businesses for promotions.

21% of Australians use Social Media to research products or services they want to buy.

84% of Australians follow brands and businesses on Facebook
When utilized correctly, a Facebook Business page can be an amazing tool for your business but with all that noise you need to make sure your page stands out above the rest!

Here we will go through our top tips to ensure you get the most out of your Facebook Business Page.
Tip 1: Use an actual Facebook Business Page, not a personal profile.
While this may seem like an obvious one, many well meaning professionals have made this mistake. There are several logistical and strategic advantages for using a Facebook Business page however one reason in particular makes it essentially a non-negotiable.
It actually goes against Facebook's rules to use a personal profile for business purposes and Facebook has the ability to delete a page if they find the rules have been violated.
Secondly, it's pretty close to impossible to effectively advertise through personal profiles so if you'd like to advertise your business through Facebook or even just try it one day, make sure you're making use of a Business Page.
The third main reason we recommend steering clear of personal pages for your business is a matter of accessibility and visibility.
Facebook Business Pages allow all Facebook users around the world to view your content regardless of the place or time.
If you were to create a personal profile for your organisation, potential clients would have to add the profile as a friend and wait for you to accept their request before even know what your business is about!
Tip 2: Select an appealing Cover Photo
Your Business cover photo not only takes up the most real estate on your page, it is also the first thing people see when they visit your page. Making sure your cover photo is congruent with your current message and campaign assists in building awareness and familiarity with your brand and offering.
Remember a photo speaks a thousand words - get creative!
Tip 3: Encourage your customers to review your business
Did you know that 68% of consumers read online reviews to find out what others think about products or services of interest?
Data from Yellow suggests on average, consumers read seven reviews before making a purchase decision. Now imagine if every single satisfied customer wrote a 5 star review on your Facebook Page - that would incentivise potential customers to engage further with your business.
While positive reviews are wonderful...it would be a mistake to not prepare for the likelihood that you will also receive negative reviews. It is important that you engage with unfavourable reviews in a way which is calm, understanding and personal.
Try your best to move the conversation away from the review page and into direct messaging.
Check out our blog where we suggest the best ways to respond to reviews.
Just remember - you cannot delete negative reviews however you can report them if they are spam or offensive in nature
Tip 4: Engage with your followers!
Your Facebook business page gives you the perfect platform to communicate professionally yet personally with your followers: your future customers!
Your Facebook page also gives you the opportunity to address any complaints received by current customers.
Just remember, Facebook never closes!
It is important to constantly monitor your Facebook Page for negative or positive feedback.
A report released by Yellow into consumer use of social media found '26% of people (39% of those aged 18-29) said they would be open to changing their opinion of a business if they replied to their negative review'.
Tip 5: Add a Call to Action (CTA)
So now your customers have gained awareness of your business and the products/services you offer.
Why stop there?
Your page visitors are obviously interested in at least 1 thing you're offering - we need to transform their level of interest from Awareness to Engagement in order to turn ice cold prospects into leads, sales and eventually advocates for your business.
One of the easiest ways to do this is to place a Call-to-Action on your Facebook Business Page.
Facebook currently offers the following CTA's:
Book Now

Contact Us

Use App

Play Game

Shop Now

Sign Up

Watch Video




Tip 6: Share Photos and Videos….and often!
If you're making a page on Facebook for your business, you're probably already aware of the importance of digital marketing in 2020.
Facebook Business pages allow organisations to fully realise the potential of social media marketing by sharing creative and exciting photos and videos. Research has shown video content significantly boosts engagement and therefore can help your business convert interest into sales!
Data suggests that posts containing video engaged 15.79% more viewers than photo content and in a similar study, Hubspot found that '40% of users online will provide more favorable responses to a piece of visual content than other plain and text-based content'
If you haven't set up a Facebook Business page for your big idea yet, make sure you put it on your to-do list!

Facebook gives you the opportunity to communicate clearly and creatively to your future customers and ultimately, improve your bottom line.
At Margin Media, we're always up to date with Digital Marketing trends, no matter what your goals are. We have the knowledge and tools to help your business achieve everything it deserves to! Get in touch with us via the link below and discover how 2021 could be your biggest year yet!