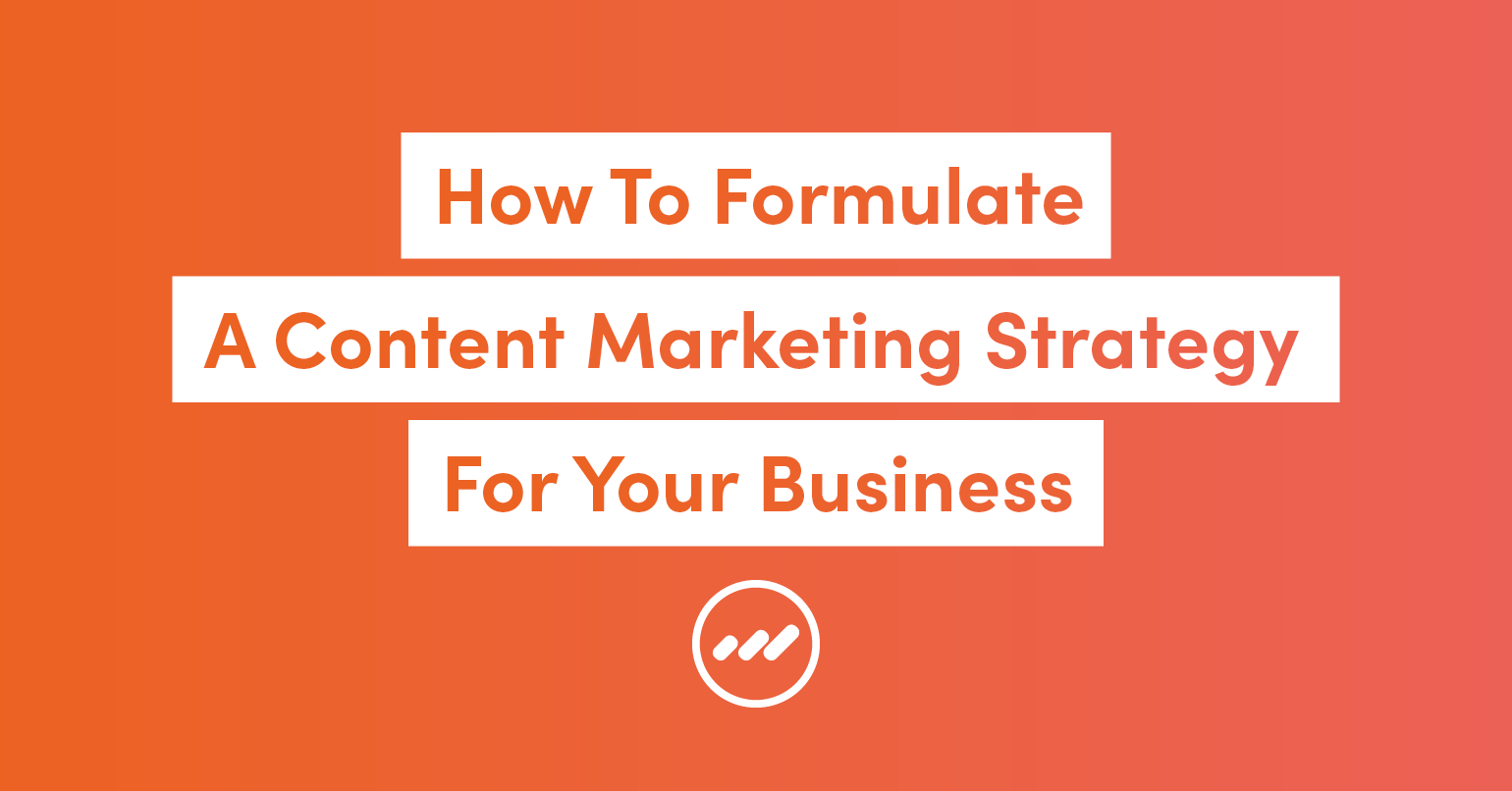 Think of your long term content plan as in investment in your future success - the more you create over time, the stronger your authority and relevance.

When you're organised, you can align your marketing goals with the goals of the business. But remember, content planning is not just about supporting the marketing team. It's about telling a story; because most importantly, content is the fuel that keeps that inbound methodology running.

To really resonate with your audience, you'll need to build a human connection, and the best way to do that is by telling a story. Stories can make your prospects the main characters, and change the way they think and feel.

How Should You Tell Your Story?

To tell your story in a way that will gain authority and trust with your audience, it's important to remember the "why", "how" and "what" of what you do - always starting with the "why". We know what you're thinking - "Shouldn't we be starting with the what? Don't people need to know what it is we do first and foremost?"

The "why" is an explanation of why you're doing what you're doing. Once your audience begins your story, they'll start to ask questions of themselves, like - "how will this help me?" and once they've determined the answer to this, the next question will be: "How can I get access to their help?" It's important that the "why" is always first because of the way our brains work.
Customers asking questions like "What do they do?" and "What do they offer?" will be engaging with the analytical parts of their brain. However, stories that ignite questions like "Why do they do it?" prompt the part of our brains that engage feelings and human behaviour, and as mentioned earlier - storytelling is all about building a human connection.

Your Content Strategy In Action

So, we know that storytelling is important. We know that it's important to resonate and connect with our audience through our content, and we know that it's important that our audience always hears our "why" before anything else. But how can we put it into practice? Where do we start?
Your content strategy is the piece of your marketing plan that demonstrates exactly who you are and the expertise you'll bring to your industry. So, as you'd expect, it requires some thoughtful execution - and don't worry, we're here to break it down for you, step by step.

1. Set Goals For Your Marketing
Setting marketing goals provides you long term vision and short term motivation. What do you want to achieve? How can this be achieved? Remember; each piece of content created for a marketing initiative should be tied to a goal that is directly related to the overarching goals of the organisation.

2. Audit and Assess Your Organisation's Initiatives and Assets

The aim of this step is to identify gaps and opportunities for you to turn your audience into customers. There are two types of audits - content, and event based. A content audit requires you to search through your assets (guides, worksheets, sales collateral) and document them - identify resources you already have, and save yourself hours of content creation time in the future.

The second type of audit is event based. As the name suggests, this is more to do with auditing your event based initiatives and taking into account any upcoming events that will require content creation. This will help you to identify content that will support each initiative.

3. Identify The Buyer's Journey
When you know your audience, you can produce more relevant content that they'll convert on, and you can do this by identifying the buyer's journey for your buyer personas.
Your buyer persona is just a semi fictional representation of your ideal customer - based on real data and some select educated speculation about customer demographics, behaviours, motivations and goals. Your buyers journey, however, is the active research process your buyer goes through leading up to making a purchase.

It takes time, organisation, and a little bit of inspiration to build a Content Strategy for your business. However, once it's done, you'll have the ultimate foundation to add tools and better manage the content that you create. It never hurts to update your content strategy - and to make sure it's up to date, creative, and relevant!
Need help with building your content strategy? Never fear - Margin is here. Click the link below to find out more!