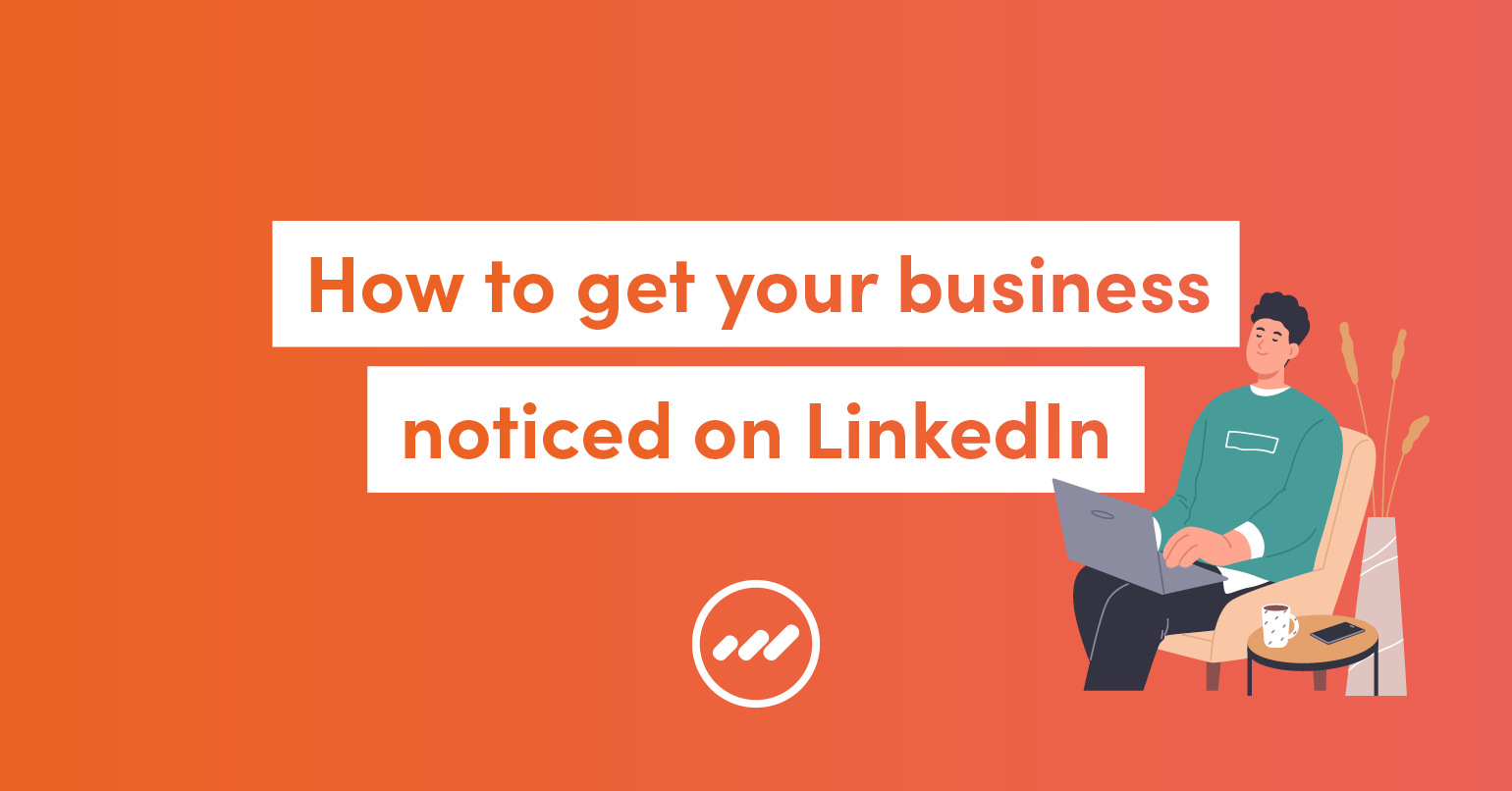 LinkedIn is a powerful marketing tool for businesses, where you can generate leads, build brand awareness and establish strategic partnerships with over 700 million users across the globe. LinkedIn is less about marketing your products, and more about 'selling' your business.
We've already talked about why your company should use LinkedIn for marketing, but here are our tips on how to get your business noticed.
1. Fill-in your company page information
Profile content
Give your LinkedIn company page a head start with a profile image and banner. Company pages with profile photos are 6x more likely to get views than those without.
Your logo is an immediate way to brand your page and will be shown across all posts. Your banner image is a large, full-width image at the top of your page.
Imagery, colours and content should be consistent with your company website and branding.
Write a compelling 'About Us' section with keywords
A well-optimised and informative section about your company should tell visitors everything they need to know about your company. Keeping it simple, answer the 'who, what, when, where, how and why,' of your company. This will allow visitors to quickly understand what your business is about and what you do, giving them more reason to engage.
Ensure you include keywords in this section to optimise your page and help users discover your company when searching.
Add a call to action button
Customise your button to suit your business goals and track who has clicked the button to your website.
2. Encourage your employees to join the community
When your employees are on LinkedIn and join the company page, their engagement with co-workers and the organisation aids in expanding your brand's reach in a credible and authentic way.
Engaged employees influence 8x more company page views, 4x more company page followers and 7x more job views.
You can re-share your employees' best mentions to create content that demonstrates your company culture. Additionally, your employees can easily share you company updates to their connections to increase views of your posts.
3. Target customers and connections with Ads
Get your message in front of the right people when they're most engaged, by targeting your LinkedIn Ads.
With LinkedIn's advanced audience targeting capabilities, you can ensure that increased traffic contains those most likely to convert into leads.
Targeting options include:
Locations

Audience attributes such as company, job experience, education

demographics, interests and traits

Matched Audiences

Audience Size
You can make the most out of LinkedIn's targeted advertising by providing a lead magnet such as a free eBook or guide, pushing this onto the feed of your target market.
By effectively targeting your Ads and providing helpful content, you can lead your customers through the customer journey.
4. Share quality and relevant content
LinkedIn is a professional platform and will differ from the content you post on other platforms.
Good company content should be targeted to your audience and establish your company as a leader in their industry.
With an 'always-on' content marketing strategy, your LinkedIn content should be consistent and around the clock, with ten pieces of content being consumed before a purchase decision is made.
Whether you're sharing insights, blogs, graphics, videos or curated content, create content with the goal of providing value for your customers. Consistently sharing content will, over time, increase the number of followers you have and encourage engagement.
Content could also include company updates, achievements, projecting your company mission and values.
Wanting to stand out even more? LinkedIn SlideShare reached 70 million unique visitors a month, demonstrating the potential to reach your customers.
5. LinkedIn Stories
Following in the footsteps of Snapchat, Instagram, and Facebook, LinkedIn Stories are a new way to share 24-hour updates on the platform. This addition to the platform provides a new opportunity to creatively reach your audiences, while supporting your business goals.
The Stories feature allows companies to post content and add text overlays, mentions, questions and stickers to their stories.
How can you incorporate stories into your marketing strategy to get noticed?
Give professional tips - Capture intrigued customers by sharing some tips that are related to your industry and brand.
Share company announcements and news - Create some hype on company happenings like an event or product launch.
Host a Q&A - Just like other platforms with stories, LinkedIn can provide a way to demonstrate authenticity. Invite your audience to submit questions and conduct a Q&A with someone from your team, showcasing the people behind the brand.
If the success of Facebook and Instagram stories are any indication of the potential, you'll want to be utilising this technique to stand out from other brands.
Wanting your company to get noticed on LinkedIn? Our team are experienced LinkedIn marketers and can help you achieve your business goals. Get in touch today.