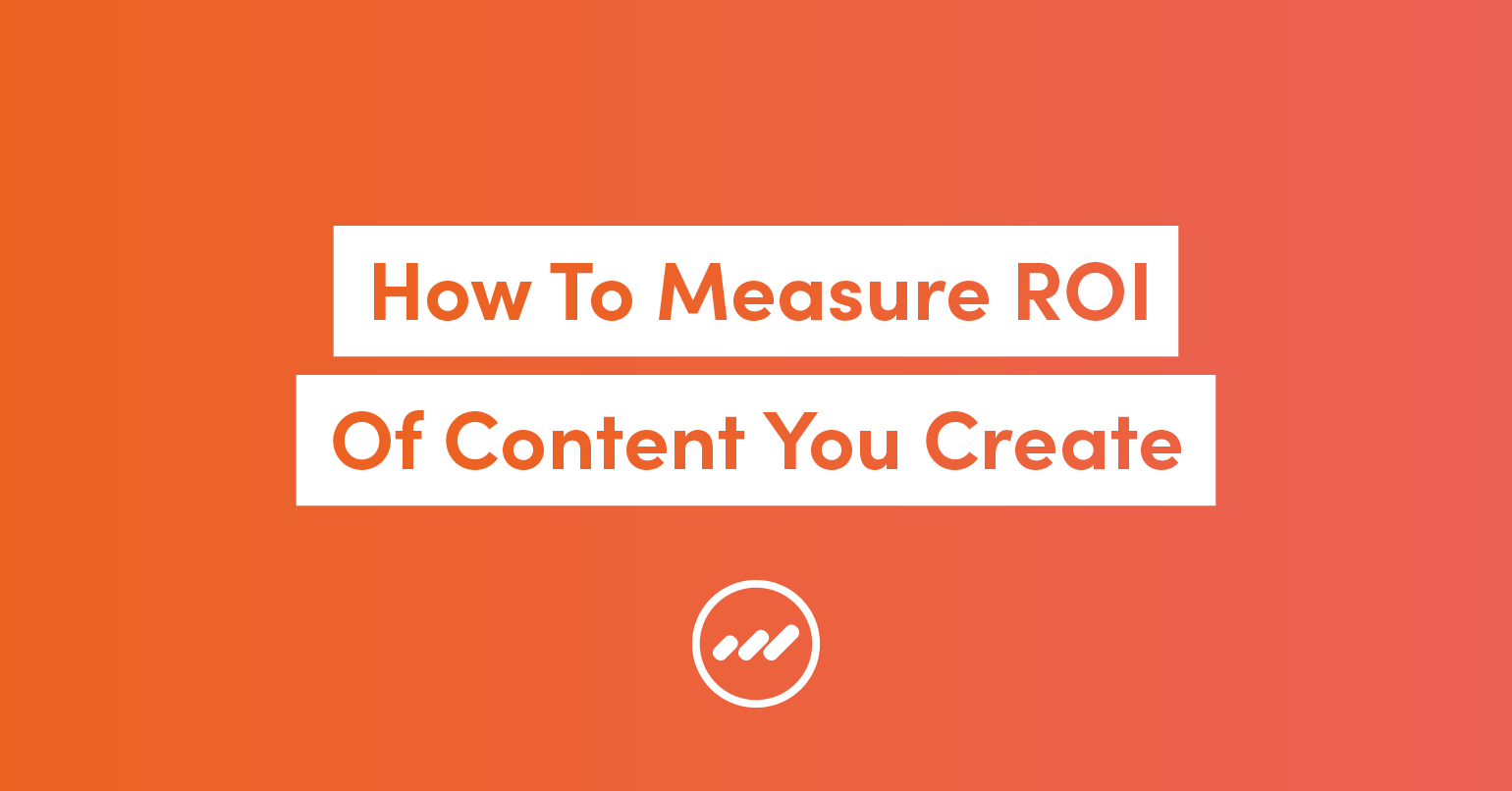 With 2020 around the corner, you've probably started coming up with a list of goals for your marketing in the new year - but have you thought about how you might measure their success?
Having a strong content marketing strategy is important for all businesses that use social media. If 2020 is going to be your most dominant year, then you'll need to be ready to post as frequently as possible, connect with other brands, and be active in your community. But how will you measure the success of all of the above?
One of the key challenges for business owners is understanding how to measure ROI and what it does for your business. The concept of ROI might sound complicated, but it's actually a lot easier than it seems. We've done some digging and have found a few simple steps that explain exactly how to measure social media ROI of content you create!
What Is ROI?
Return on Investment (ROI) is a quality metric used to evaluate an investment's effectiveness or to compare the effectiveness of a number of different investments. ROI attempts to measure the amount of return on a particular investment directly relative to the cost of the investment. So what does this mean for your business? Well, the time and cost you put into your content needs to be measured otherwise it would be a waste of time!
Here are 6 steps on how to measure social media ROI of content you create:
1. Determine Your Goals (And Decide What You Want To Measure)
Perhaps you want to increase your number of followers online, measure the number of retweets on a post, sell more products, or even increase the number of likes on particular posts that will bring more traffic to your business. The point is. you need to determine what statistics you want to track over time.
An easy start could be to look at your current marketing campaign and choose the top 3 things you want to track. As you gain more skills in analytics, you can add in more.
2. Give Yourself A Timeline To Accomplish Your Goals
Be sure to give yourself realistic time frames to achieve a goal. The best idea is to create SMART Goals that allow you to be clear on what you want to accomplish!
The general suggested timeline for achieving your marketing goals are about 4 weeks or 30 days. This gives you enough time to come up with a plan and put it into practice, thus giving you the most reliable information about measurements over a short period of time.
3. Benchmark Your Current Measurements
Before you start measuring your social activities, it's recommended that you take a look at your current social media measurements.
A few quick points to follow include:
Record any current customer feedback/ ratings.
Make not of any KPI's you currently track (i.e., cost of customer acquisition, budget, average sales, etc.) to determine the difference between now and in a few months.
Make a note of the number of social media followers/ like you currently have (i.e., number of connections of LinkedIn, FB followers, Twitter and Instagram followers.)
4. Get A Metric Reporting System App
There are plenty of metric reporting apps available that allow you to measure your social media success. These are just a few examples of performance measuring apps you can use to track your social media:
Google Analytics
Agency Analytics
Matomo
StatCounter
5. Add In The Channels
Add the channels you want to focus on measuring to start seeing the results over time. Track the first 3 performance goals that you want to measure.
6. Check How Performance Is Going On A Regular Basis
Now that you've created a plan and are using a metric measuring system, you should be regularly checking how your marketing performance is going and if it is meeting the SMART goals that you listed earlier. You won't see improvement if you aren't measuring your success now, and in the future!
In short... revisit your targets, review your campaign, align your goals and get your socials to the best level possible for your business!