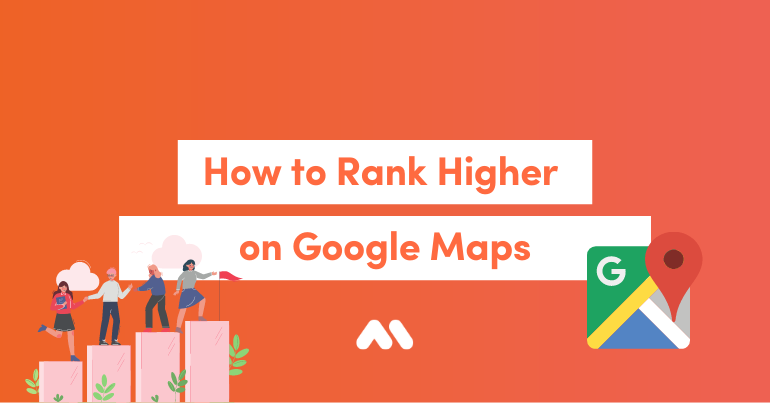 Ranking on Google Maps is a useful tool for marketing your business. It can help you get discovered by new customers, stand out from competitors and generate more business.
These benefits are only attainable if your listing has strong visibility. When people try to find a business near them on Google Maps, they're not going to scroll past the first few results. So, if you want to get seen, you need to be at the top of the list.
Google Maps is the preferred navigation app for 67% of consumers, so it's well worth setting up your business listing on.
Another reason to rank on Google Maps is that the top three listings will also appear on the Google search results page, increasing their visibility. With 86% of consumers using Google Maps to look up a business, this creates opportunities for engagement.
So, what are the benefits of ranking higher on Google Maps?
Google Maps makes it easier for customers to find your business and streamlines their buying process. Here's how it benefits your business:
88% of consumers who search for a local business will visit it within

24 hours

28% of these searches result in a purchase
People are now making purchase decisions based on whether they can easily find, contact or visit your business
Influences buyers with positive reviews
Google Maps results are interactive, people can find directions to your business with just one click and make a direct call
So, how do you get your business to rank higher on Google Maps? Just like there are strategies to optimise your website for SEO, there are similar tactics for your business listing on Google Maps.
Here's our seven top tips to get your business listed on Google Maps and improve your ranking.
Add your business to Google Maps: Obviously, you can't rank on Google Maps if you don't have a listing. To add your business:

Go to Google Maps and search for your business
If it appears in the drop-down menu with a location, then you have a listing.
If your business name doesn't appear, click on the option for 'add a missing place.'
Enter your business name, category and location.



Source


Claim your business listing: The next step to get your business to rank higher is to

claim your listing

. To do this, you need a Google My Business account. When you claim your listing, you can add many more details about your business.


Add information to your listing: Add more details to your listing like your business address, service area, opening hours, phone number, website, products, services and description. The more details it has, the higher it will rank. Follow these tips to rank higher:



Be consistent with name and address
Use a local phone number
Keep your hours updated, especially during holiday periods and COVID
Write a description with keywords and on-brand voice
Properly categorise your business


Source


Add photos to your listing: Adding photos to your Google Maps listing is a great way to attract more customers. Plus, this will help you to rank higher because Google loves images.


Get Google Reviews: Google Maps will rank businesses with positive reviews higher than ones without. Once you add your business, you can start asking customers to leave

reviews

. Take the time to reach out to customers for reviews and to respond to any reviews you receive. Responding to reviews encourages more of them and helps to reduce the impact of negative reviews.


Ensure you have only one listing: Businesses with multiple phone numbers or locations will not rank as well. Make sure you only have one listing on Google Maps and delete any duplicates.


Add regular posts to your listing: Another way to rank higher is to add posts to your Google Maps listing. Like social media, you can add posts and update your status on Google Maps. This shows Google that your listing is active, which helps it rank higher. Also, customers searching on Google Maps are likely ready to buy and so interested in engaging with your business.
While improving your Google Maps listing is important, to really rank higher you also need to make sure your website is performing.
How to use your website to rank higher on Google Maps:
Make sure your website is responsive: Because your listing includes a link to your website, you need to make sure it's responsive. Does your website work consistently across different devices and load quickly?


Add local keywords: Another way to use your website to boost your Google Maps ranking is to target it for local search. Include location-based keywords to the main pages of your website, including the home page, about us page, contact us page, products and services page and blog posts. This highlights to google that your business is active in your local area.


Embed Google Maps on your website: Another way to rank higher on Google Maps is to embed it on your website. This tells Google that your business is located where your listing says it is.
With our seven tips for amplifying your Google Maps listing and making the most of your website, you can get discovered by new customers, stand out and generate more business.
Looking for more help with your business' digital marketing? Margin is here.