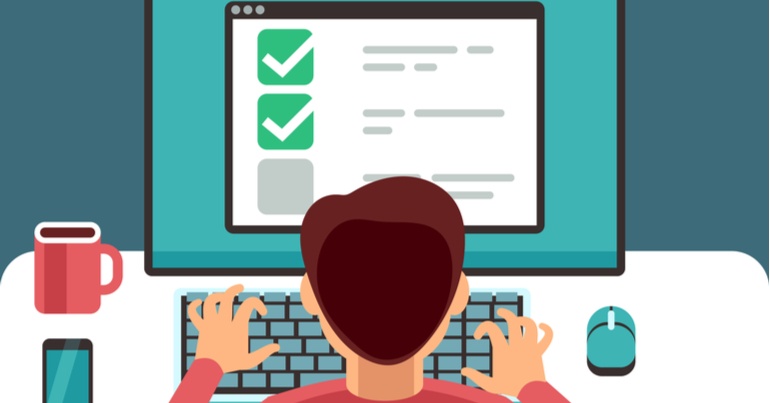 What if we told you that something as simple as refreshing old blog content could increase your website's traffic?
If you have been in the blogging game for a while, then you know how difficult it is to create incredibly valuable, engaging content everyday that also receives the views and recognition it deserves. Even when you do roll out an outstanding piece of writing, it will eventually get buried under the continuous wave of posts you or your team will write in the coming months.
This is why spicing up your archived blog posts and republishing is totally ok!
When deciding on which old blog post you want to bring back to life, look at the popularity and connectivity of the content you have written. If you wrote a previous post on 'How to make the best cheese toastie ever' and it didn't get substantial engagement, then you probably don't want to waste your time revising that post (although that is an article I would definitely read!).
Hopefully by now you have a blog post of your own in mind, so let's chat about how we can elevate and refresh your former (soon to be new) content.
Update your information
Google loves fresh content, consequently killing off older, neglected posts in the SEO ranking. This may seem like an obvious action, but by simply updating locations and broken links, you can take advantage of extra engagement with minimal effort.
Focusing on newly trending information doesn't only assist in optimisation, it also creates a trusting bond with your readers. I have come across many blogs that have mentioned places or restaurants that are no longer in service. For a reader this can be disappointing, especially if you see a delicious desert like the one pictured below, only to find out that you can't purchase it anymore!
One of our blog posts – 10 of the Best Australian Food Blogs - that was written by Rita Braby in 2016, frequently receives modification as the growth of food blogs rises. This assists in our SEO ranking and also gives readers current information that doesn't disappoint.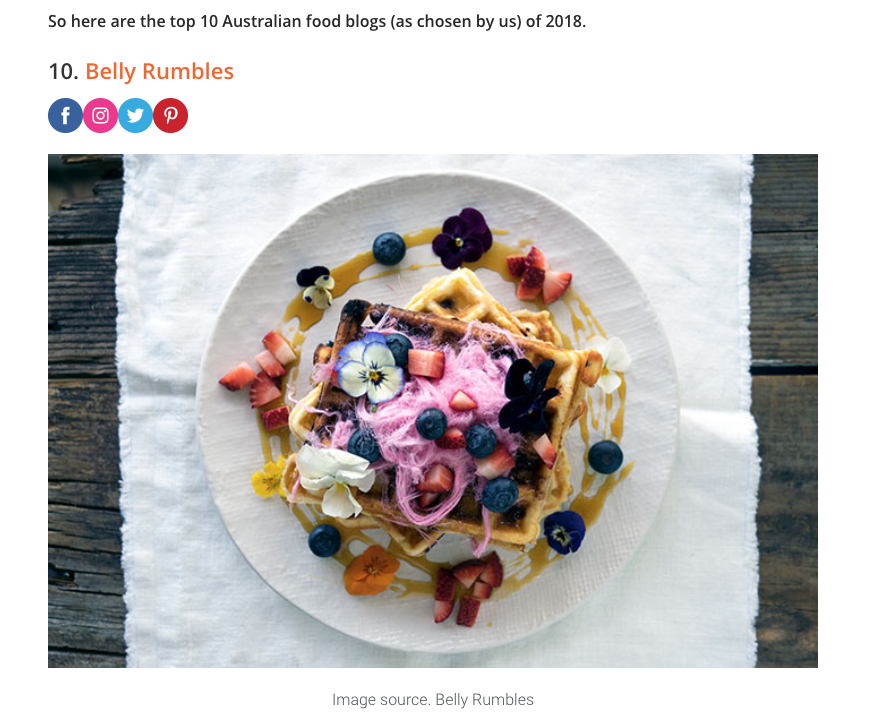 Link other relatable blogs you have written
The link above brings us to our next tip... mention other blogs you have written and link them. If you have been blogging for a while, chances are you have an array of archived blog posts just waiting to be featured.
Take advantage of that!
If you are updating an article about "The Most Delicious Desert Waffles", (I'm sorry! looking at the waffles is making me so hungry), link them to a more recent, relatable article like the one above. This increases your traffic on more than one of your posts, without having to do any extra promoting.
Look for grammar and spelling mistakes (while also adding sneaky keywords)
When you originally wrote your blog post you might have missed some (embarrassing) spelling and grammar mistakes – don't worry, it happens to the best of us.
While skimming over, you may as well optimise your post further by sprinkling in some valuable keywords, relevant to your brand and readers needs of course. If you are unsure of what keywords would work for your particular blog you can use Google's Keyword Planner to identify the right keywords to reach your target audience.
As we are a digital marketing blog, we use keywords that are beneficial to our target audience whilst also helping us rank higher on Google. Can you spot our keywords hidden in this blog?
Add timely and relevant Pinterest images
While you are updating broken links and keywords, you should also be updating images. More specifically Pinterest friendly images as it is an easy and free way to gain more click through traffic to your blog.
As humans we are visual, that is why we love websites with beautiful imagery and apps that focus on photography. Your readers are also more likely to notice you have repurposed an old blog post if the photos are all the same too.
This is why relevant and timely photographs and/or illustrations are important when updating your content as they can instantly make a 4 year old blog post look fresh and relevant again.
Share, share, share!
Reword, share and repeat. You know the drill! Just like any other blog posts; promote your latest on social media.
Sure, your posts will be ranking better with all of our above tips but by sharing and promoting on your social channels you are furthering your reach. Many people rely on updates and information through social media, so if you aren't sharing your newly reinvented content, how will they see or know about it?
I'm sure you have sent your subscribers a well informed email about your latest posts but for users who are yet to be subscribers, this is a great way to let them know!
Hopefully by now you are feeling more confident with reinventing old blog posts to keep up with the demand of content needed to create a successful blog. Something as simple as repurposing old content can create a flow of new traffic and visitors.