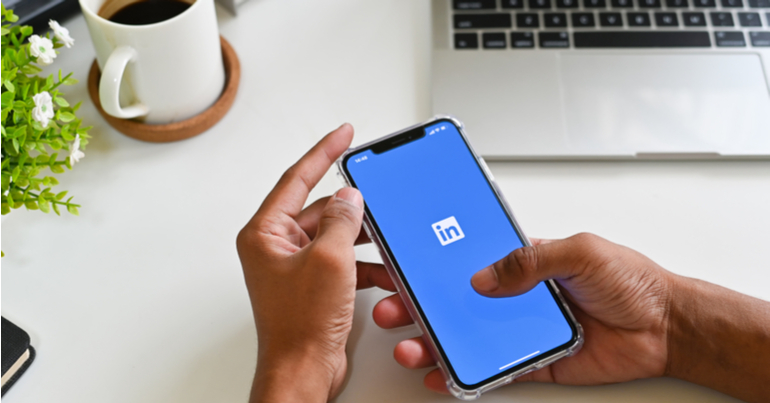 80% of LinkedIn users have influence over their companies' purchase decision, according to LinkedIn. It is an untapped goldmine for digital marketing.
Every company is now posting content on Facebook, Twitter and Instagram on a daily basis… This makes LinkedIn the least understood and most underrated social media platform for marketers.
Part of this is that LinkedIn has an entirely unique atmosphere. You can get away with posting just about anything on platforms like Facebook, Twitter and Instagram as long as it is on-brand, clever or funny and has great artwork attached, but LinkedIn is different.
The audience is generally older, well educated, and more professional. They won't tolerate you sharing content for the sake of sharing content: they're there for business, and you have to be too.
That said, LinkedIn has immense potential for marketers, with clear and obvious applications for business-to-business marketing. That doesn't mean that it should only be used for B2B applications, though.
Sponsored content
Sponsored content is a great way to increase awareness of your brand, attract more followers, build relationships and drive traffic to your landing pages. In essence, it can function similar to boosting posts on Facebook.
Let's take a closer look at LinkedIn's best practices for sponsored content:
Write concise ad headlines. LinkedIn recommends fewer than 150 characters, but you should be able to condense it into a single sentence.
Keep the descriptive copy short. Anything over 100 will be truncated on desktop, and you should make sure you are below this limit.
Use custom artwork or images that will help you stand out.
Like other social media platforms, LinkedIn has its own preferred image size. Theirs is 1200 x 627 pixels. Learn it, use it.
Ad targeting on LinkedIn is different from Facebook, and you should take the time to learn more about it.
It's also worth mentioning that you should take some time to ensure that your personal and business pages are polished. The people who see your sponsored content will almost certainly check out your page, and you need to make sure you look and sound professional.
A good product can't undo the damage of a terrible first impression because the recipients likely won't make it to your product.
General advice
Keep in mind, too, that sponsored content is just one of many ways to run ads on LinkedIn. There's also self-service ads, LinkedIn text ads, Sponsored InMail, video ads, LinkedIn display ads, dynamic ads and LinkedIn marketing partner ads.
We're really only scratching the surface of LinkedIn's potential here, so let's finish with some general tips:
Revisit your customer avatars and use those for ad targeting.
Write from the recipient's point of view: how is your product or service going to help them? Solve their problems, ease their pain.
Use great images. Nothing will catch your eye like a beautiful picture.
Conduct A/B tests, as always. Pause poorly performing ads, refine and improve.
Of course, these are not LinkedIn specific, but things you should keep in mind for all of your digital marketing.