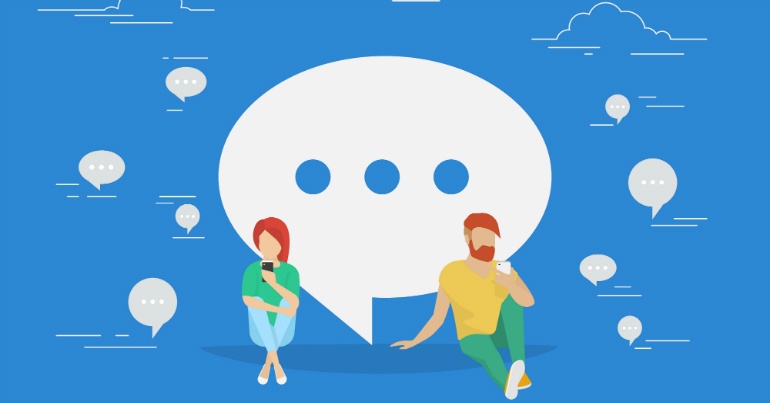 We are now seeing a turning point where more people are using messaging apps than social networks. As the tide turns towards messaging, it makes sense for businesses to follow their customer base.
But how can businesses navigate messaging apps for sales and customer service? Well the answer could be found in bots.
Facebook announced the launch of chatbots on their increasingly popular app Messenger this year, and organisations and corporations are already jumping on board. CNN, HP, weather reporting services like Poncho in America, they're all using chatbots on Messenger to deliver information and news to people in a personalised, private way. All without the need of human customer service.
What is it?
Essentially, it is a computer program designed to simulate natural, human-like conversation. Anyone can create a chatbot and configure it to communicate with someone with automatic, programmed responses. They're so far advanced that many people can't tell that they're actually talking to a computer.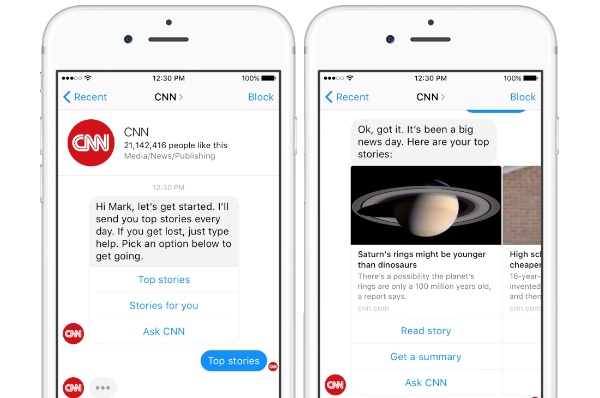 How do I use it?
They offer greater convenience and lower operating costs, in essence, they could save you a lot of money if used correctly.
There are so many possibilities, but most businesses (and particularly those new to it) will benefit from these 3 key uses:
Answer customer queries


Rather than having a call centre dedicated to answering customers questions, bots can be programmed to provide people with information and answers. Think of it as an interactive FAQ that could ease customer interactions and save you a lot of time.



Assist buying process


They can also lead people down the buyer's journey without you having to do anything. For example, H&M created a bot that quizzed customers about their style and then asked them to choose between a selection of looks. It then used the data to suggest clothing and accessories they might like, acting as a personalised style advisor and driving sales at the same time.


Boosting social media engagement
By having a chatbot on Facebook, you'll attract customers to your business page. On top of that, the more you interact with your customers, the more valued they will feel. You can boost customer engagement and loyalty by deploying a bot that is available to them even when you might not be.
Do you think your businesses could benefit from Messenger's latest feature? Well the next thing to do is build a one for yourself. Head here for a great (and quick) guide that we love.