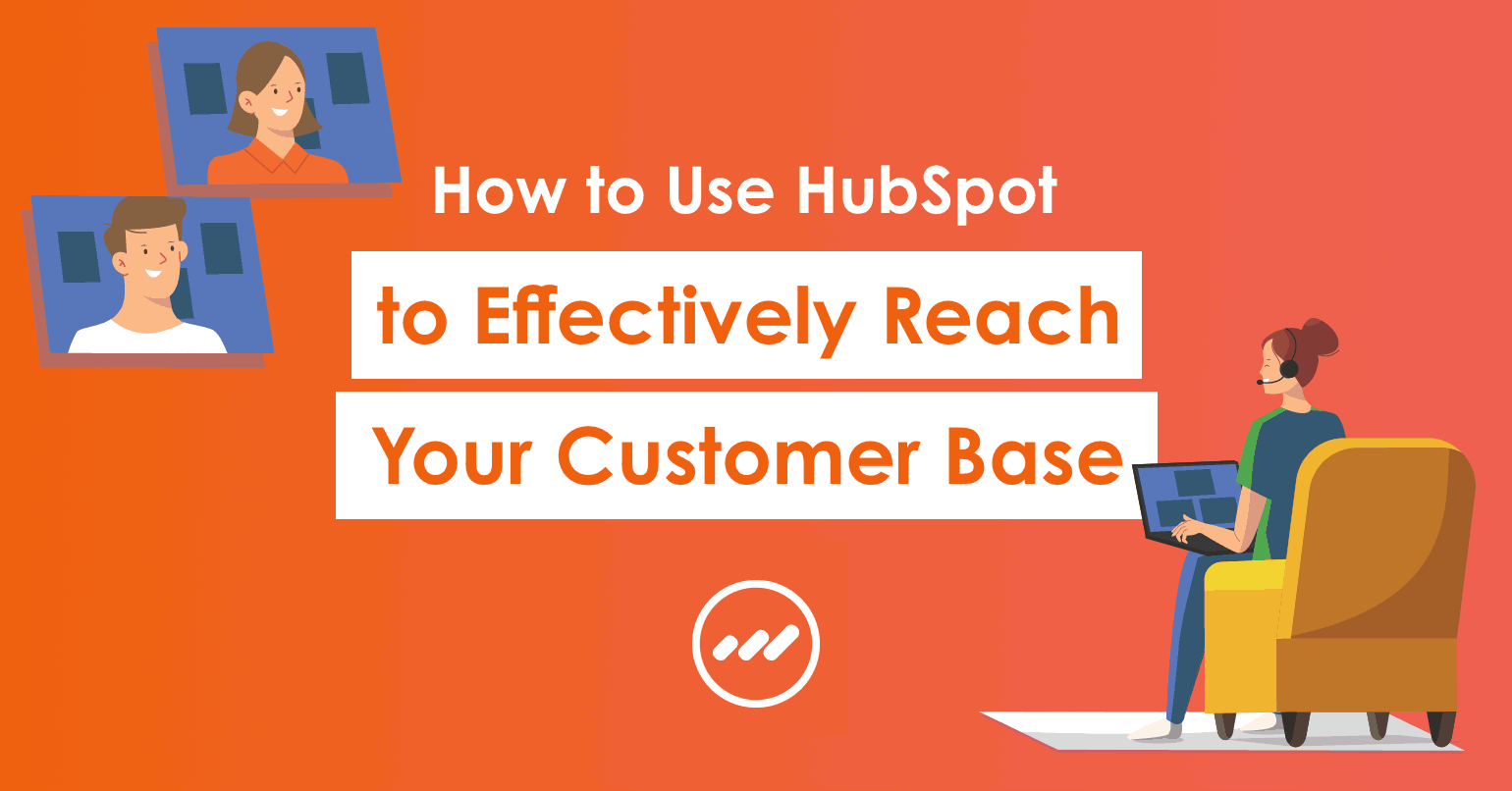 Customers are at the heart of every business and their loyalty is key to success.
The role of customer service has steadily increased over the years. It now plays a vital role in customer acquisition and retention.
In addition, a loyal customer is likely to become a repeat customer. According to Bain & Company, a 5% increase in customer retention can result in more than a 25% increase in profit.
Unfortunately, customers are also likely to switch products on the slightest whim.
If they feel undervalued or ignored by a brand, they can very easily move to another one. The wide range of alternatives available means that loyalty is not guaranteed.
This is why it's important for businesses to keep in touch with their clients - both actual and potential.
Service, sales and marketing are the business arms with the most contact with clients. They are essentially the face of the business.
There is no set way to reach out to your clientele. Though more recent trends show that inbound marketing is an effective method.
But have you ever thought of using an inbound customer service strategy? It is more than just customer relationship management.
HubSpot is a major player in this field with customer support tools to improve retention.
Let's look at how HubSpot can help your business improve engagement,
What is HubSpot?
HubSpot is an innovative company that aims to provide quality digital marketing services. Their goal is to help organisations effectively reach their clients.
HubSpot not only provides marketing software but also inbound customer service strategies.
From HubSpot CRM systems to social media optimisation and content creation, this is a one-stop-shop.
At the core of HubSpot's foundation is customer management software (CRM). This software will help you track leads all the way to conversion and follow-ups.
How Much Does HubSpot Cost Per Month?
After looking at all of these amazing services from HubSpot, you may be thinking it will cost a fortune. The good news is HubSpot is free.
All you need is to create HubSpot login details and you're good to go.
All of the basic HubSpot offerings have the option of adding more powerful tools to your package. HubSpot offers free marketing, sales, and service tools along with CRM.
For more advanced CRM, there are 'hubs' that provide powerful tools to improve your HubSpot CRM. These include:
For eligible startups, HubSpot offers up to 90% off on their 'HubSpot for Startups' package during the first year. For a simple explanation, watch this video.
To use HubSpot, you will need to take the time to study the software for you to experience the full benefits.
This is why some business owners choose to work with a certified HubSpot partner. An agency like Margin Media is able to offer HubSpot services to achieve organisational goals.
Using HubSpot's Offerings to Reach Customers
The traditional methodology of engaging clients uses a funnel system.
This system focuses on aggressively marketing goods and services through interruption marketing. Once the sale is closed, customers become an afterthought.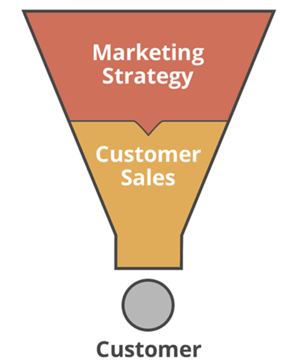 This is where businesses fail to properly engage clients and may lose out on future clients.
Happy customers are a major driving force for growth. Studies show that 73% of business growth can be attributed to word-of-mouth and customer referrals.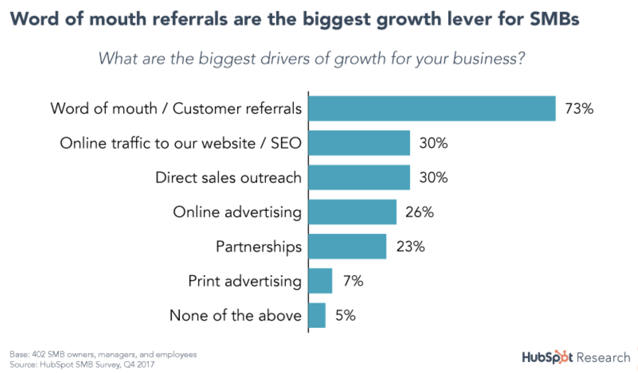 Source: www.hubspot.com
Research by HubSpot shows that 90% of people believe word-of-mouth referrals compared to 25% who believe in adverts.
By putting satisfied consumers at the end of the funnel, businesses are missing the opportunity to engage these clients.
HubSpot counters this by using inbound methodologies that attract, engage, and delight customers. This results in a business that provides value and promotes trust.
The inbound methodology is based on a flywheel model. In this model, customers are at the centre and they unite all the stages of this approach.
Previously, it was the marketing team that was tasked with attracting clients. The sales team's job was to engage them and the service team to delight them.
HubSpot takes a different view. They believe all customer-facing employees can perform all three tasks.
Take a look at an example of how this could work in an organisational setting.
Attract

Engage

Delight

Marketing

- Demonstrate knowledge with helpful content like eBook or newsletter.

- Use content marketing tools to create content relevant to your target market.

- Offer sample products and free trials to show the advantages of purchasing products.

- Encourage buyers to become promoters.

- Use review sites to gather reviews that can be used as testimonials.

- Provide options for clients to chat, book a meeting, or fill lead generation form.

- Invest in chatbots to answer questions quickly.

Sales

- Be available for live chats, calls and meetings.

- Follow up on lead ads.

- Quick response time when the client makes contact.

- Use tools such as HubSpot email tracking to follow up with prospective clients.

- Exceed expectations by giving quality goods and services.

- Self-purchase option.

- Dedication to customer growth.

Service

- Make it easy for current buyers to make referrals.

- Create opportunities for upselling and cross-selling.

- Answer all client questions and provide solutions in a timely manner.

- Give shoppers the opportunity to use self-service.

- Provide access to a knowledge base for basic queries.

- Deal with customer complaints.

- Respond to reviews to show appreciation or address issues.
The flywheel works on the premise that current customers will have the biggest impact on how effectively a business can:
Attract,
Engage,
And delight future clients.
When a satisfied customer shares their experience, it attracts prospective clients.The flywheel then becomes a self-sustaining loop.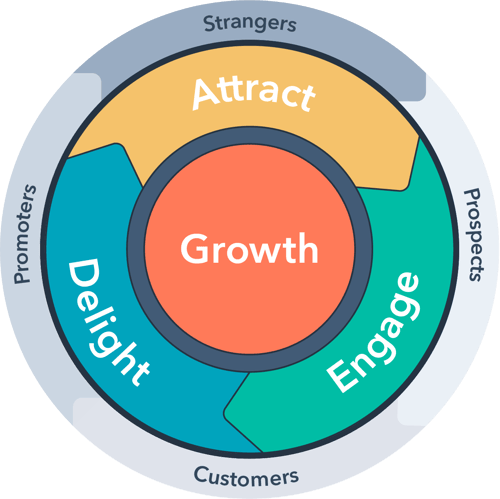 Source: www.hubspot.com
By using HubSpot inbound strategies, you can begin to effectively engage with buyers. Eventually, high levels of engagement result in business growth.
Using Inbound Marketing to Reach Customers
Inbound marketing focuses on creating tailored content that provides value to buyers.
This is in stark contrast to outbound marketing. The use of this method may bombard potential clients with content they may not even want.
Inbound marketing attracts them to your products and provides solutions to existing problems.
The Marketing Hub offered by HubSpot provides free resources that aim to:
Increase traffic
Connects with leads
Close and manage leads
Provide support
The tools for inbound marketers are designed to "attract new prospects to your company, engage with them at scale, and delight them individually."

Source: www.hubspot.com
The different tools all work to promote the flywheel strategy in the following ways:
Attract the right people to your website with content to match potential clientele. Create search and rank authority by publishing a relevant blog post or video.

Engage prospects with conversations via email, live chats, and messaging apps. Free email templates save time and help you send professional emails to clients.

Even better, HubSpot marketing automation software automates email campaigns and create targeted workflows.

Source: www.hubspot.com

Capture relevant information using online forms, lead ads, and CTAs to encourage action.

By connecting to its CRM, Hubspot lets you personalise each client's experience on your website.

Delight potential clients by providing useful information to the right person, at the right time.

Use email marketing and conversations inbox to align marketing content with all teams.
Using Inbound Customer Service to Reach Customers
Inbound customer service uses the flywheel methodology to attract, engage, and delight buyers. This works to eventually have them as loyal advocates of your business.
You should also be aware that good news often spreads faster than bad news. According to The American Express Global Customer Service Barometer, 53% of Americans post positive comments on social media. This is in comparison to 35% who post negative feedback.
Service Hub by HubSpot offers numerous tools that make it easy to engage buyers and help them grow.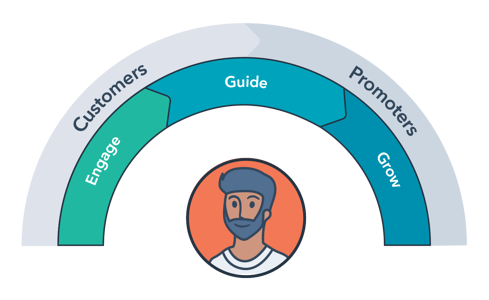 Source: www.hubspot.com
The powerful Conversations inbox integrates all communications channels into one inbox.
Here are 3 reasons why HubSpot Conversations are the best way to engage with clients.
It is rooted in HubSpot CRM: meaning your support team has a full contextual background.
It unifies multiple channels into one shared inbox. Conversations from Facebook Messenger, email, and website chat merge in one place.
Enables businesses to build chatbots and be able to respond to high volume inquiries.
Start Engaging With Your Customers Today
So you are ready to move to the next level of engagement and HubSpot seems like the perfect choice. Great!
But where do you start?
You may not be sure how to integrate the software with your current systems. Or you simply don't have the time to start the process yourself. You may even just have questions about inbound strategies.
At Margin Media we offer a range of services to help your business effectively use all the HubSpot offerings.
Let your customers find you with engaging marketing content and interactive web strategies.
To find out more about our services, visit our contact page or give us a call on 1300 798 848.