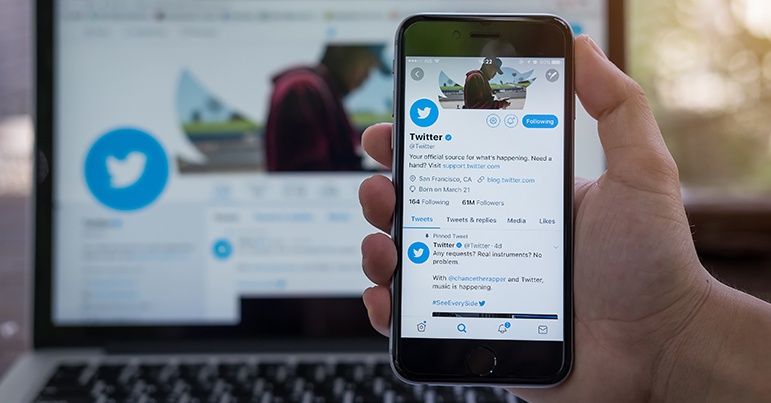 With 3 million active accounts in Australia, Twitter has become a great platform for customer engagement. Customers love interacting with brands they like, and really appreciate a response when they complain, with 96% of users being more likely to buy again after a good customer service experience on Twitter.
However, Sometimes it is difficult to think of the best response to your mentions and often it seems easier just to ignore your followers rather than tweet back. With these four tips you'll never be lost for words when taking to tweeter to interact with your audience.
1. Don't Be Too Serious
The best advice when replying to your customers is to have fun when engaging consumers. Customers are more likely to remember an interaction that made them laugh, they are also more likely to tell their friends about the company or tweet.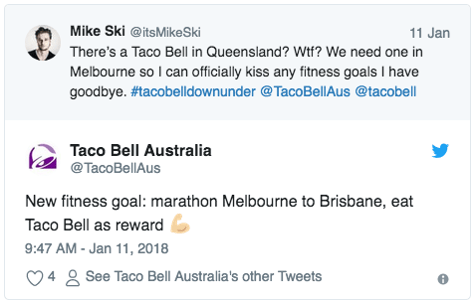 If you need some inspiration check out Taco Bell's tweeter.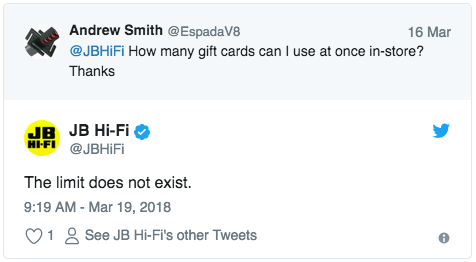 Not only will your existing followers and customers be impressed, but genuinely funny tweets can attract new followers and potentially even go viral.
And, if you are unsure how to respond, a funny GIF will always do the trick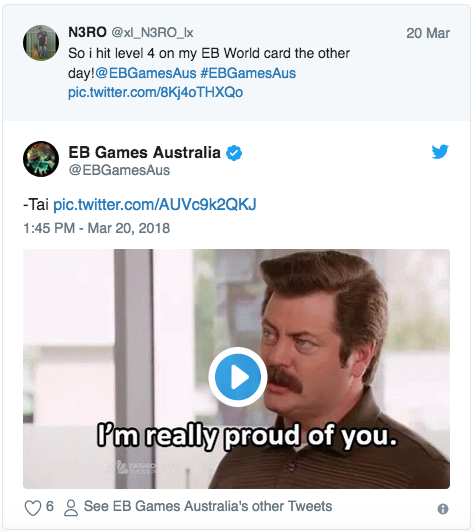 2. Respond Quickly
Don't leave your customers on read, after all, without them you would have no business. Disgruntled customer who take to twitter to voice their concerns expect a reply within an hour of tweeting. By responding within this hour, it is easier to turn a customer interaction from a negative one to a positive one.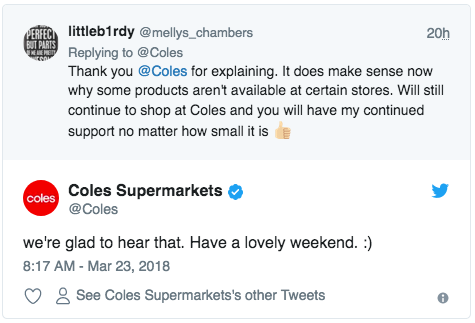 3. Don't Ignore The Haters
69% of people who Tweeted negatively say they feel more positive when a business replies to their concern. Not only this but responding to negative tweets can result in higher brand favorability, with disgruntled customers being three times more likely to purchase again.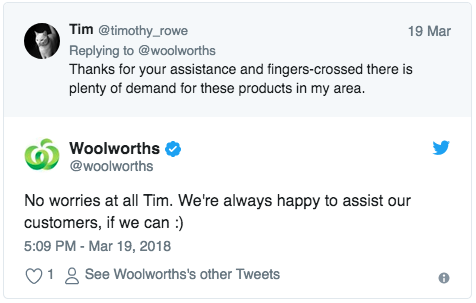 Answering customers quesitons with empathy and genuine concern is best when tweeting @ upset followers followed by a straightforward response is the best way to go.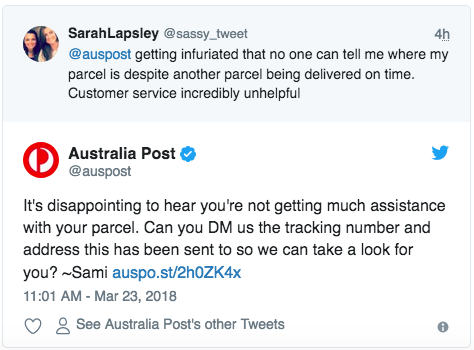 4. A Little Goes A Long Way
Even a quick thank you can make a world of difference. Responding to positive comments lets customers feel heard and that your business appreciates their purchase. It's also a good opportunity to show off.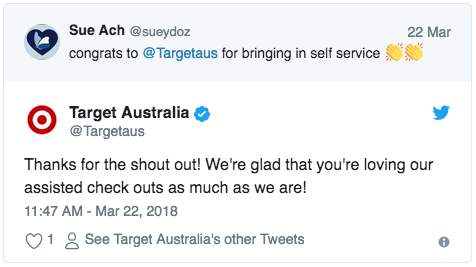 Responses like these help maintain a strong relationship with your customers, ensuring that you are their first choice. And once again, if you're lost for words, a good GIF will work.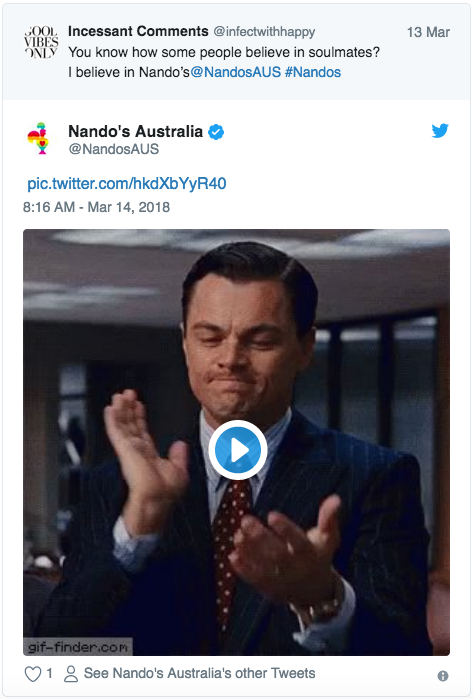 By applying these tips when answering customers questions you will be able to increase customer interaction with your brand and enhance your customer's experience, creating a lasting impression.
Not engaging with your customers is one of the biggest mistakes you could make. Read about 5 other mistakes you could be making.