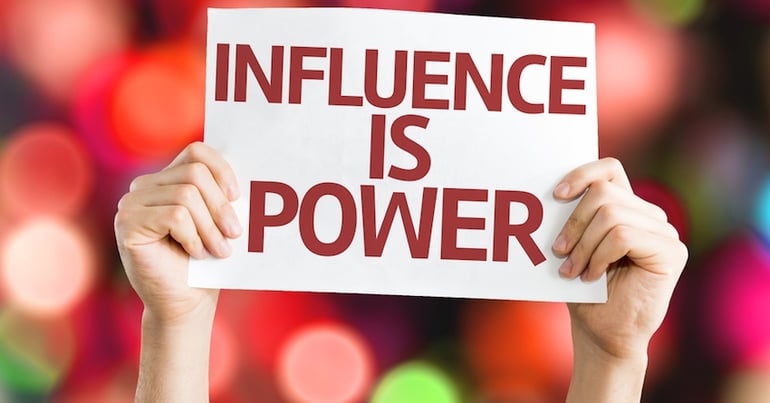 Read time: 2 - 3 minutes
When it comes to advertising on social media, brands can have mixed fortunes in terms of just how much return on investment they get from their ads. As with any form of online advertising, users will either be receptive to social media ads or heavily against them. It's this reality that has, in part, made way for the rise of influencer marketing as a viable alternative.
What is influencer marketing?
Influencer marketing is when a brand pays a social media influencer (aka a social media celebrity) to promote their brand/product in a more subtle manner to their followers across one or several social media platforms. The end result could be, for example, a candid Instagram photo with one of the brand's products in it.
By having a social media influencer do the marketing for them, brands have an opporuntity to reach a key demographic in a way that feels more genuine and won't be affected by variables such as ad blockers that can decrease the reach of actual ads by identifying and blocking certain online scripts. A social media influencer may post a piece of marketing material as an organic post on Facebook, Twitter, Instagram, Snapchat, Vine, or any other major social network.
When it comes to influencer marketing in Australia, an influencer that is marketing a brand's products or services to their followers is under no obligation to disclose that the post is sponsored (and paid for) by the brand. This exception has earned influencer marketing the additional title of stealth marketing. Without the need to explicitly mark the content as sponsored, influencers can be paid to market to their audience without the audience necessarily having to be aware of the fact.
Influencer marketing in Australia
Influencer marketing is growing in popularity around the world, and this includes Australia. A couple of months ago, we wrote about how Jules Lund was launching an app called TRIBE Influencer, which is specifically designed to connect influencers with brands. In accordance to the app, a person is considered an influencer once they have 5,000 or more followers on Facebook, Twitter, and/or Instagram (they only need 5,000 users on any one of these to qualify).
Any brand can use TRIBE to create a pitch for a piece of marketing they want to see go up and then different influencers can contact the brand to arrange completing the marketing effort for them. Of course, outside of an app such as TRIBE, a brand can directly contact someone they consider an influencer and ask them if they'd be interested in doing a piece of marketing for them and their own financial agreement can be arranged.
Regardless of the approach, influencer marketing continues to increase in appeal. While you can certainly argue that there is a moral grey area to it, it's a way for brands to circumvent the practical limitations of general social media ads while also being targeted by choosing the right influencer with the right target audience.

What's your opinion of influencer marketing? Be sure to let us know in the comments below.
* Influence Concept Image via Shutterstock