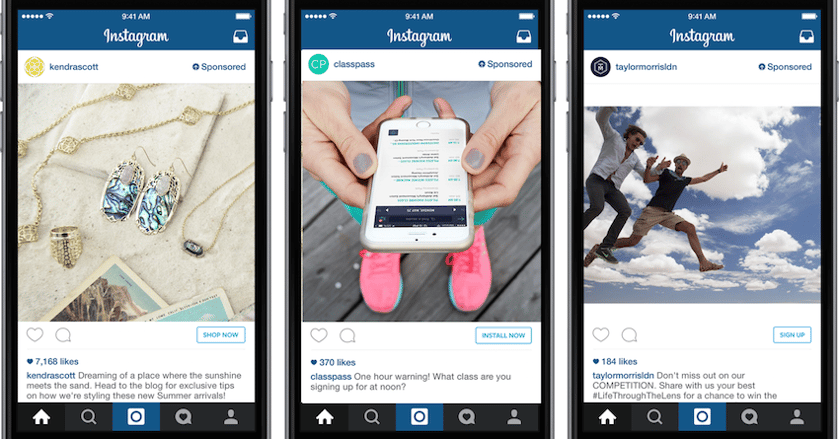 Flash back to October 2013, and Instagram was officially announcing what its ads would look like on the platform. This was followed by a slow rollout of ads to US-based users and, since then, these ad options have slowly but surely reached a number of different countries, including Australia.
However, despite their arrival in Australia (and other countries), there are still a sizeable number of businesses who can't advertise on the platform. The fact that Instagram opened up its ad API to third parties a couple of months ago was an important step to expanding the availability of ads, but there's still a little ways to go.
Self-serve Instagram ads: where are they?
If you've been wondering just where a self-serve advertising option for Instagram has been, it's possible that you may not be waiting too much longer. According to Instagram's own blog regarding its plans for ads in the future, the company is currently working on releasing a self-serve ad option for all businesses with a presence on the social network.
This means that brands will be able to set up and send out their own Instagram ads - natively through Instagram or potentially through its parent company Facebook - much in the way brands can currently do so on Facebook, Twitter, and LinkedIn. That, in turn, means there won't be any necessary roundabout steps of having to push an ad through an approved third-party partner. A change such as this will certainly benefit smaller companies, which often don't have the means or finances to team with these third parties in the first place.
Is there a time frame for self-serve ads?
Unfortunately, there's no definitive date. All Instagram has said on the matter is the following:
To give all businesses the opportunity to reach the right people, we are working to make Instagram advertising available through an Instagram Ads API and Facebook ad buying interfaces over the coming months.
This statement was made in a blog from a couple of months ago, so it's important to keep that in mind. Either way, this promised self-serve option is edging closer, and a company is unlikely to say "coming months" unless they're confident they can deliver in under a year.
Still, unforeseen circumstances can cause delays, so this is mostly a matter of waiting until something more definitive is provided.
Continuing challenges
As the accessibility of Instagram ads continues to grow, the challenge of striking the right balance between organic and sponsored content continues to be an important one for the company. While there may still be a large number of brands that can't advertise on Instagram just yet, the rollout of third-party advertising has certainly increased the frequency of ads on my feed. This is, of course, my own personal experience - perhaps I cater to more specific demographics than others I know, which is why I see ads more frequently than others.
While I personally don't mind the look of the ads (the brands I've seen have stuck to a respectable quality), that doesn't necessarily apply to everyone. There's currently no real definitive research to show whether users have a positive or negative association with sponsored content on Instagram, but opening up the comments to an ad can yield some pretty interesting results. Some will comment on the ad in a positive manner, some will more or less condemn Instagram for introducing ads in the first place. It's a mixed bag.
When the time does come that self-serve ads become available to all brands on Instagram, keeping the balance between organic and sponsored is going to matter. Because while I personally couldn't care less if every fifth post was an ad, there will be those who will only be happy if an ad pops up as every 20th post (or even less frequent than that). Granted, while a lot of anger can be hyperbole, and being irate over a free service introducing ads is illogical, users still have a right to expect an enjoyable experience.
If Instagram gets the balance wrong and floods users' feeds with too many ads, then it wouldn't be odd for some - or many - users to start looking for a new platform to share their photos and short-form videos.