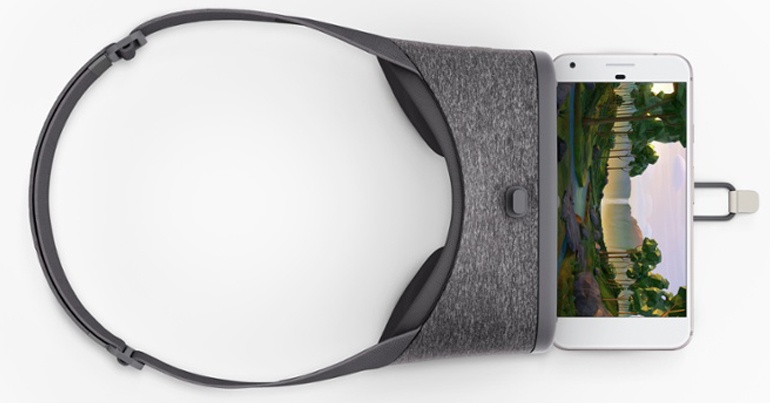 Virtual reality has been a buzzword over the past few years, but it's a technology we haven't really seen it yet. You might understand the basic concept, being able to immerse yourself in an alternative reality using a headset. But many of us haven't experienced it yet because a lot of the technology available is so expensive (with some being hard to use) it might be best to stay in real reality. But this about to change. Introducing Daydream.
Google released Daydream View VR Headset, officially November 10, 2016. Here's so far what we've found out about it:
The Headset
It's comfortable to wear and is made of lightweight fabric that is soft, breathable, flexible and adjustable.

The Controller
It's easy and intuitive. Similar to wii controller, a brief calibration exercise let's you get acquainted with Daydream and how it works, and away you go.
It's Android compatible
The VR platform is built right into Android devices and works together with the Daydream View headset. However, you need to have Pixel phone. As it is integrated with Android, it can leverage people's existing Google accounts to make things like buying apps from its Play Store seamless.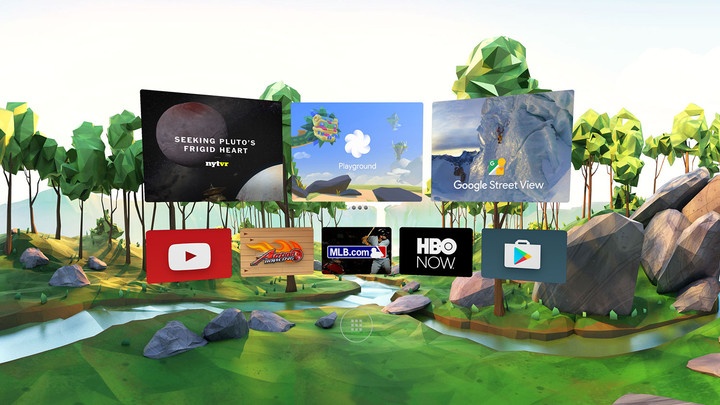 What can you do?
You can access the YouTube VR app with numerous creators producing content just for virtual reality. They also have a dedicated Play movies app - plus Netflix coming soon. Then there is Google Map's Street View also available in VR now, and a bunch of apps on the way offering "experiences" like swimming with dolphins and visiting Pluto. Games like Fantastic Beasts and Need for Speed are among the titles coming soon. Early reviews of Fantastic Beasts paint it as a classic Harry Potter-style game, with the controller acting as a wand and you exploring fantastical environments.
The Price
It's the perfect entry point for VR technology, it has the potential to truly make VR tech mainstream, providing it can support other smartphone devices and the quantity of content grows. In comparison to Occulus Rift, it's not the same experience, but for the price, Daydream VR is still a bargain. At $119 (for Aussies) it's a steal. If you've been wondering what to get people you care about for Christmas (assuming they have a Pixel phone), this might just be perfect gift.