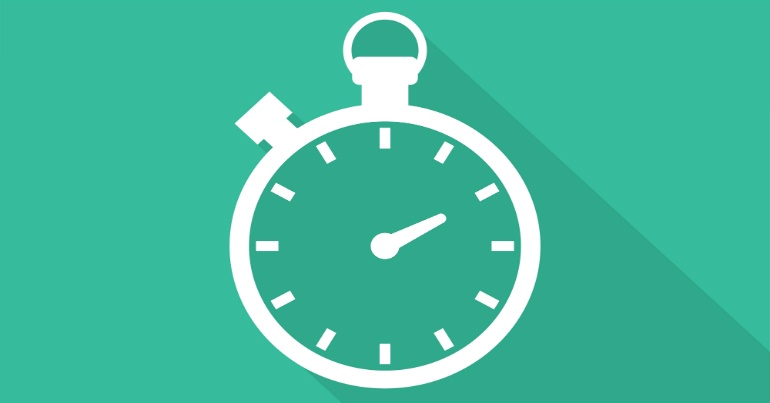 Being quick is arguably the most important step in mastering micro-moments. People want instant gratification and are making decisions faster than ever before. Thanks to mobile, the behaviour of consumers is changing and their expectations of speed are increasing.
When a mobile site or app is slow or over-complicated, potential customers will almost instantly be turned away.
Brand loyalty is also harder to win than ever before. Google found that 1 in 3 smartphone users purchased from a company other than the one they intended to because of information provided in the moment they needed it.
So essentially, if your mobile site or app can't keep up, potential customers won't hesitate to move onto a different brand.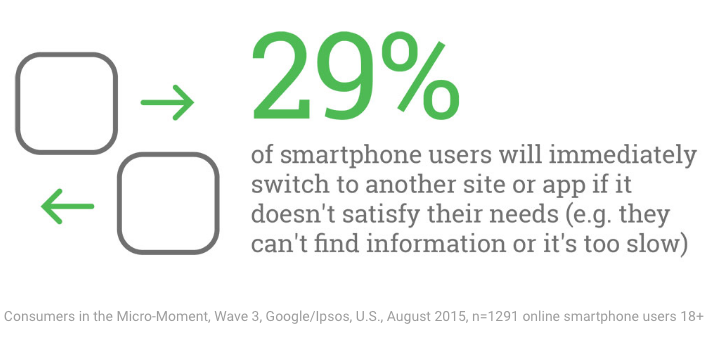 It seems a little discouraging, but it doesn't have to be.
There are three things every business can do to their mobile site to ensure they are fast and perform effectively in micro-moments.
1. Eliminate steps
The number of steps on your page, say in your buying process or the number of clicks it takes to get to your resource centre, could be affecting its functionality.
The best way to tackle unnecessary steps slowing your site down is to look at the goal you want to achieve with it. Are you trying to engage people, increase subscribers, capture leads, drive on-site visits?
Once you know what you want to achieve, make sure you reduce the steps visitors have to take to get there. For example, try to use one-click functionality in your sales or registration processes.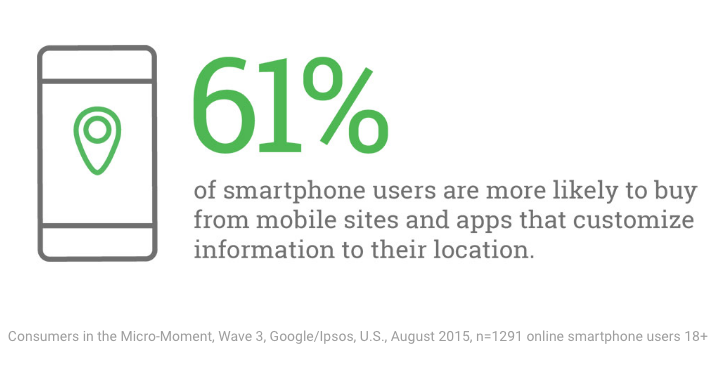 2. Anticipate needs
Anticipating the needs and behaviour of your customers is the perfect way to improve the speed of your site. Look at the analytics of your site and see what most people are doing while they're on it.
What receives the most clicks, interactions, leads and what features are not working at all?
To improve the performance of your mobile site, why not use the built-in GPS capabilities of smartphones. People respond well to sites and apps that automatically customise information to their location.
3. Load like lightening
Speed is key. If your mobile page takes too long to load, you've just lost a potential customer. In fact, a lot of people will only wait around 3 seconds before abandoning a retail or travel site.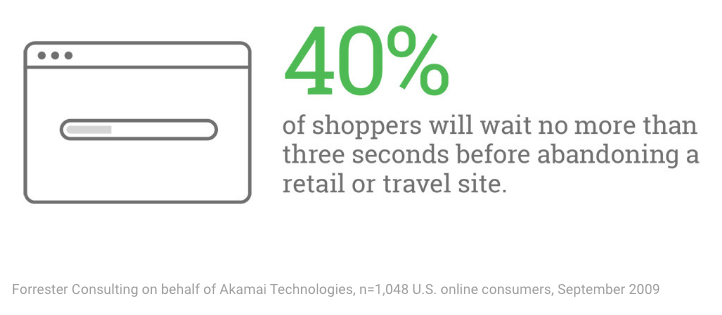 You need to make sure the back-end of your site is streamlined. Ensure all your images are fully optimised, your site isn't too complex (ie. too many elements involved in the page download), and you get rid of any unnecessary assets or external third party files.
This helpful Google tool will give you a better idea of how your page performs and gives you custom recommendations to improve.

Micro-moments are just that: micro. If your mobile site isn't fast enough to load and interact with, you will find it difficult to engage with people in these new consumer moments.


Check out the other blogs in our Micro-Moments series: How to 'Be There' and how to 'Be Useful' for customers.