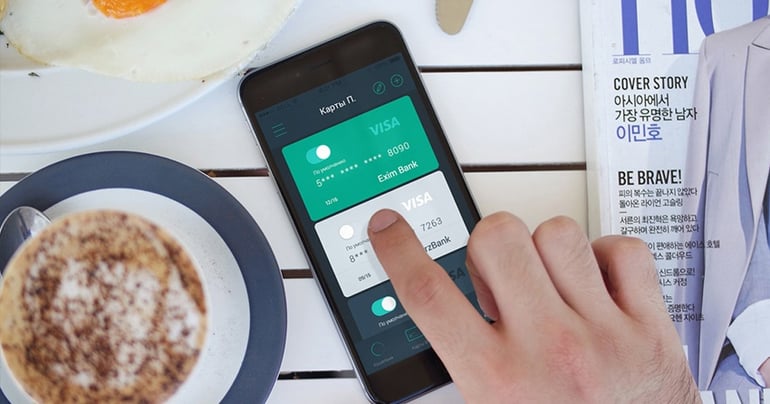 We recently looked at the rise of micro-moments and talked about how to be there for customers in these moments. The next blog in this series will look at how businesses can also 'be useful'.
It's not enough to just be there in micro-moments, businesses need to provide relevant and useful information that mobile users can easily access at any time. By making sure you provide helpful answers and information you stand a better chance of connecting with consumers.
Google summarised it well: "Consumers gravitate toward brands with snackable, educational content—not brands giving the hard sell."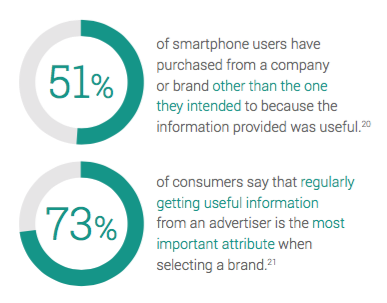 Whether you have a product or service, making sure your brand is useful to consumers during these micro-moments is the best way to stay ahead of your competitors.
How To Be Useful:
I Want To Know Moments
It's well known that consumers don't respond positively to pushy, sales-focused advertising and marketing. It's an instant turn-off and will most likely drive mobile users away from your site. But if you create "snackable" content that offers helpful information, say infographics that answer common questions or blog posts that offer a solution to a problem within your industry, you are more likely to connect and build trust with consumers.
This is exactly what people are looking for in these 'want to know' moments. They are not ready to buy, they are still researching and becoming aware of what's out there (which is hopefully where they come acorss your brand or business). Take the time ro research questions or issues that arise in your industry and try to provide the best types of content that answers them.
I Want To Go Moments
When shopping online, people will often look for a store near them or see whether the item they want is in stock. Although this kind of information is not relevant to every industry and business, the best way to be useful in these moments is to show consumers that you are nearby when they search for a local business or product. By also showing your in-stock inventory on your mobile site, you could be putting customers one step closer to making a purchase.
Google suggests using video for 'want to do' moments, as most consumers are looking for 'how to' answers. Video allows people to learn at their own pace, particularly if you utilise helpful and easily absorbable step-by-step instructions.
53% of smartphone users feel more favourable to companies whose mobile sites or apps provide instructional video content. We touched on the power that video provides in our recent blog about YouTube marketing.
I Want To Buy Moments
Thanks to mobile, 'I want to buy' moments can happen virtually anywhere, anytime. We are constantly connected to our phones and when shopping online across different devices (ie. desktop, mobile, tablet) we are more likely to make the purchase on mobile.
Google found that 82% of smartphone users consult their phones on purchases they're about to make instore.
To be useful in these moments you need to make sure your purchasing process is easy and frictionless across all devices, so that people won't have any trouble buying something quickly, no matter where or when they buy.

Next in our Micro-moments series, we will look at how to 'Be quick' for consumers. Speed of content is just as important as relevance, so we will look at ways to deliver your information and brand to consumers quickly and effectively.