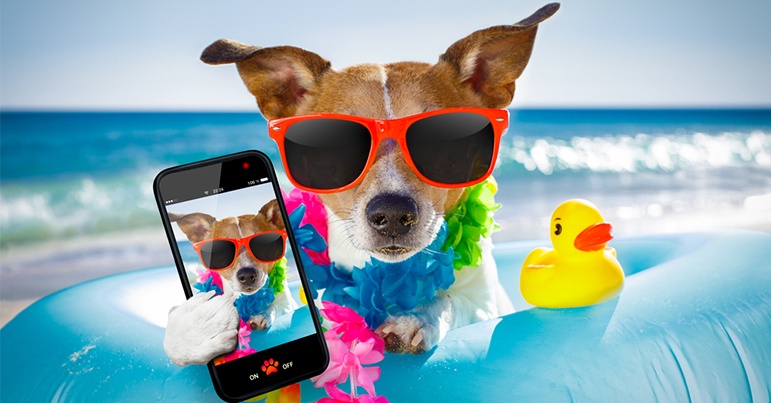 If you are unaware, and if you are you have been missing out, there is a large dog community on Instagram. There are thousands of accounts made by pet owners dedicated to their best friend. Some of these puppies are even considered social influencers, using their platform in a re-bark-able way by advocating for the adoption of rescue dogs. Here are six accounts featuring rescue dogs that use their online audiences and social platform to promote a great cause;

Marnie, the 16 year old Shih Tzu, could easily be considered THE top dog of Instagram. With 2.1 million followers and a long list of celebrity friends including Demi Lovato, Selena Gomez, Jack Black and Neil Patrick Harris, it's tough to ignore this pup. Having been adopted at the age of 11 with a blind eye, head tilt and abnormally large tongue, Marnie's page has become a large advocate for senior dog adoption.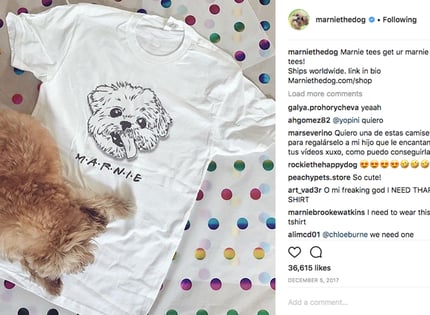 Like most social icons, Marnie sells her own merchandise. Meaning that you can rep this dog, and it's cause, anywhere. But Marnie isn't the only old dog making waves, there are plenty of other puppies captalising on the trend.

After passing away late last year, Toast's Instagram has now been entrusted to her younger sisters Muppet, Pants and Cheese, who keep her spirit alive. All four dogs were rescued as victims of puppy mills, a large problem that plagues the pet industry.
Through their Instagram, they promote adoption from shelters as an alternative to the irresponsible breeding and handling of dogs that happens through several businesses. Using the hashtag #adoptdontshop, these mutts are spearheading the social media campaign to stop these unethical practices.


Charlie and Sawyer are two NYC based rescue doodles. These two young pups showcase their exciting, city life, showing their followers that rescue dogs are best. With self-proclaimed 'momanger' working as a social media strategist, it's no surprise that these cute doods have rose to fame online.
One of the biggest elements of influencer marketing is paid promotions. Charlie and Sawyer, like most other social media influencers, use their platform to share sponsored content. Over winter, Charlie and Sawyer showed off gold puffer coats from Fab Dog Inc. with a discount code so that fans can buy the same coat.

After suffering heart problems, Sage passed in 2013, but this was only the beginning of the Harlow & Sage family. Since the passing of Sage, rescue pups Indiana and Reece have joined the family. The trio have extensively advocated Utah's Humane Society, a local animal shelter, calling for their followers to consider adoption from shelters over adopting from breeders or pet stores.

As well as adoption; Harlow & Sage also advocate foster pets, with an Instagram dedicated to the pets that they foster into their family. Ezra is the latest foster pupper to join the clan and you can follow his journey to adoption on a dedicated account.


The Harlow and Sage family also use their large following to promote Nuzzles & Co., a Utah based, non-profit, animal shelter, encouraging followers to adopt from the shelter or donate to their cause. Through the influence of Harlow and Sage, Nuzzles & Co has doubled their following.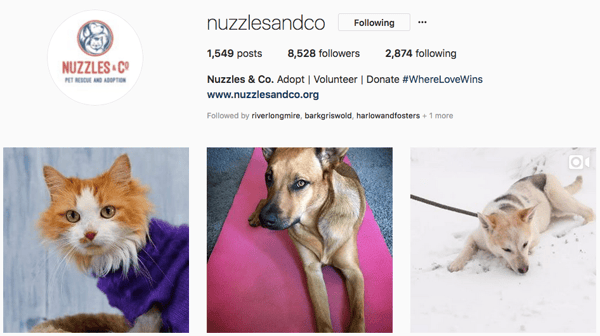 Suffering from severe deformity which left her unable to walk, Daisy was abandoned at only 2 months old and scheduled for euthanasia before being rescued. Now, at the age of 2 years, she has learnt to walk with the help of a wheel cart that allows her to go on long walks and can explore new places. Daisy's Instagram spreads a positive message about animals with special needs to her 200k followers.