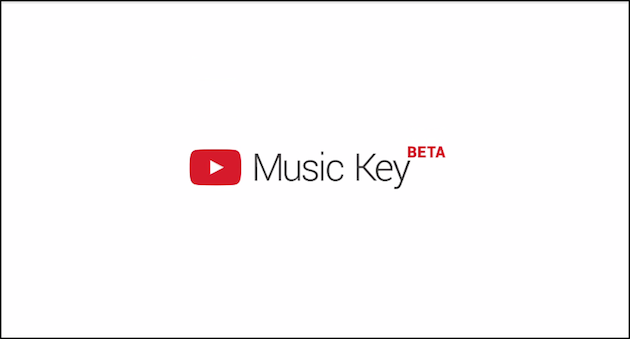 When you are the world's go-to online resource for music, it's only a matter of time before you finally launch an official music service. This is exactly what YouTube has done, today announcing Music Key.
But before we look at Music Key, there are a couple of other music-related changes the video-sharing site has introduced. From today, YouTube has added a new official 'Music' tab on both the iOS and Android YouTube apps, and 'Music' also shows on YouTube.com (as below). This new tab will show music of artists you follow, songs you've listened to recently (either on YouTube or through Google Play Music), recommended music, mixes, and popular artists.

YouTube has also announced that, in the next couple of days, searches for artists will bring up discographies of their music, compiled both from official music videos and audio-only videos uploaded by the artists' respective distributors or partnered channels.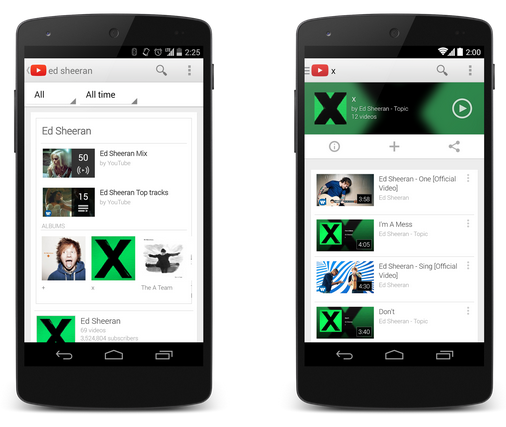 Both of the above are part of YouTube's continuing efforts to remain the go-to source for online music consumption. Along with these free options, however, the site is also introducing a subscription-based music service known as Music Key.
Music Key (beta)
Music Key is set to become YouTube's premium, montly subscription-based service that will allow users to listen to music without ads. Additionally, music will continue to play in the background when users jump to other apps or lock their phones/tablets. Music Key will also come with an offline mode, where music videos can be stored on the device itself and viewed when not connected to data - good for mobile dead zones or when travelling on planes.
As it is currently in beta, only those who receive an invite on their app or via email will be able to try it out - and it's free for the first six months, which certainly isn't a bad deal. YouTube Music Key will also integrate with Google Play Music All Access, which is Google's own music streaming service akin to Spotify. Once Music Key becomes available to all, a subscription to it will also include a subscription to All Access. If you already have All Access, then you will receive a bonus subscription to Music Key. Considering one is primarily video-based and the other audio-based, the two combined should be make for a very comprehensive music experience.
The monthly fee will come in at $9.99 (US), but Australian pricing is yet to be confirmed.
If you'd like to keep up-to-date on the latest marketing and tech news, be sure to subscribe to our blog via email. You can find the subscription box to the right on this page.
Margin Media is an inbound marketing company based in Brisbane. We offer a range of digital marketing solutions to help your business increase its website traffic, qualified leads and customer base. To find out more about our services, visit our home page.