Netflix... It went live into the digital cosmos of the eagerly waiting Australian public at 12.01am yesterday, and it is set to change and consume your 'watching' life.
Streaming content has been fast at taking over our previous patient and limited way of receiving TV. However, the days of incessant ad breaks and waiting entire weeks to get your eyes around the next instalment of your beloved and unmissable shows are over. With entire libraries of shows, series and movies at the click of a button, the shudder of guilt will become a familiar feeling when at 3am on a Tuesday night you repeat the words, "Just one more…" as you hit the play button for the 5th episode in the first season of House Of Cards.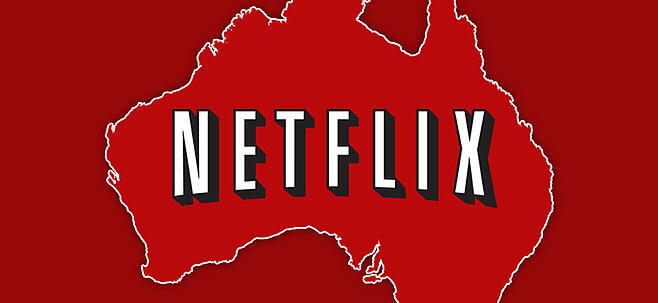 Costs
The rate at which Subscription Video on Demand has accelerated globally has meant that Australian customers were always heading up the Southern hemisphere when it comes to leading giant Netflix. As direct competitors of its Australian peers Stan, Presto and Quickflix, the Netflix package comes in three tiered price plans, as well as the 30-day free trial that has been rolled out globally when you first join the service.
With a base tier of $8.99 per month, which offers standard definition streaming, the next tier is priced at $11.99 and will allow you to stream high definition content across two screens. Finally, the top specification will stream high quality content (4K ultra high-definition) on up to four screens for $14.99 a month. Although the price packages are tempting, it begs the question: will our data stand up to the streaming test? Netflix estimates that streaming HD for one hour is equal to 3GB. With each addictive episode of House of Cards sitting at just under an hour, it may be worth considering that leap into unlimited data plans. However, both Optus and iiNet have permitted unlimited Netflix streaming, regardless of data plan.
The future
What is interesting about Netflix is that it has a clear evolution, today is the day there will be the most limited choice for Australians to watch. A key initiative is to continue to build and extend the catalogue. Does this mean, therefore, we are soon to be bound to and transfixed to our screens on account of the terrific TV that is becoming so readily available? Although the variation in titles may not match our American counterparts, the choice for the average watcher of TV has expanded considerably. With titles from Warner Bros., BBC, Fox, NBC, Universal and ABC, the choice is seemingly endless.

So while we all accept that winter is arriving in the coming months, may we all start to make that journey into creating the human shaped imprint into the sofa that will shelter and support us as we cower, cringe, laugh and weep, transfixed to the kind of TV we have all been anticipating...
SEE ALSO: We review Netflix rival Stan
If you'd like to keep up-to-date on the latest marketing and tech news, be sure to subscribe to our blog via email. You can find the subscription box to the top-right on this page.