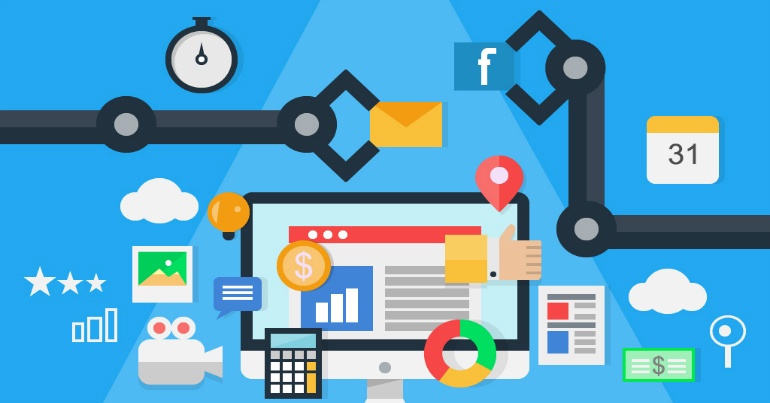 The move towards customer-centric marketing has well and truly happened. Buying habits have changed, and with them, marketing has gone through a transformation.
Customers expect a more personalised, fast, and efficient buyer's journey. The old tactic of the hard-sell doesn't work anymore, in fact, it drives people away. That's why more marketers are adopting lead nurturing to attract customers and hold onto them.
Lead nurturing is the main objective of nurture marketing. And marketing automation is at the centre of the nurture marketing philosophy.
The word "automation" might not always inspire confidence, but automation tools give marketers the ability to automate messages and communication with speed, efficiency, and personalised relevance, everything that the new generation of buyers expect.
And not only that, marketing automation increases productivity and revenue by streamlining what would normally be a laborious process. Think about the steps of creating, delivering, and measuring your marketing efforts across different platforms and channels. Automation allows you to combine all your efforts and measure and analyse the various results.
Automating can cover everything from social media posting, website content and blogs, email marketing, CTA's and landing pages, website tracking, list segmentation, lead scoring, and comprehensive data analyzing tools.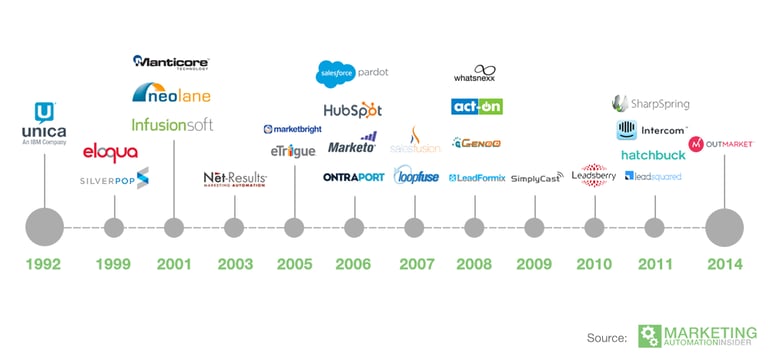 Nurture marketing is clearly having a big impact on the way advertisers and marketers operate, but does it actually have any benefits? Here a few stats courtesy of Hubspot:
Companies that excel at lead nurturing generate 50% more sales ready leads at 33% lower cost.
Nurtured leads make 47% larger purchases than non-nurtured leads.
Relevant emails drive 18 times more revenue than broadcast emails.
Personalized emails improve click-through rates by 14%, and conversion rates by 10%.
We don't want to sound like we're a glorified advertisement for automation, but it's clear that it is the most powerful option for adopting nurture marketing into your business or company. Attracting and communicating with leads in a personalised way, across multiple channels and at every stage of the buyer's journey is a lot to tackle, so the next step of any efficient business is to integrate and automate your efforts.
The top 4 marketing automation tools:
1) Marketo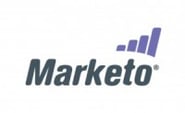 Marketo is one of the most well-known automation tools, self-described as a world leader for marketing automation. It has a full suite of features for both marketers and sales teams, so it efficiently covers a lot of bases.
It has solutions for lead management, email marketing, consumer marketing, customer base marketing, and mobile marketing. It's a good broad-spectrum tool for any size of company, but the prices are on the higher range.
2) Hubspot

Hubspot is also a great system that covers all the bases, but it has been criticised for not really going deeper than that. For those who want an all-in-one tool, it's an efficient and convenient option, and its user friendly for the small to medium business owner.
It's essentially inbound marketing software, but covers everything from automated marketing, sales tools, and results tracking and reporting. It's prices are in the mid-range.
3) LeadSquared

Featuring tools for the marketing and sales team, LeadSquared allows the two sides to work together and "land more leads". With marketing automation that covers everything from email marketing, landing pages, website tracking, and list segmentation, in combination with tools for sales and mobile CRM, it's a comprehensive choice for any size business. The cost is also relatively low compared to Marketo.
4) Salesfusion

Salesfusion has a large suite of features, but one of the best is their intuitive data tracking and analysing. They make it easy to automate campaigns and have Google Adwords integration, along with a dedicated tool for nurture marketing. They've made a good name for themselves and their pricing is in the mid-range.