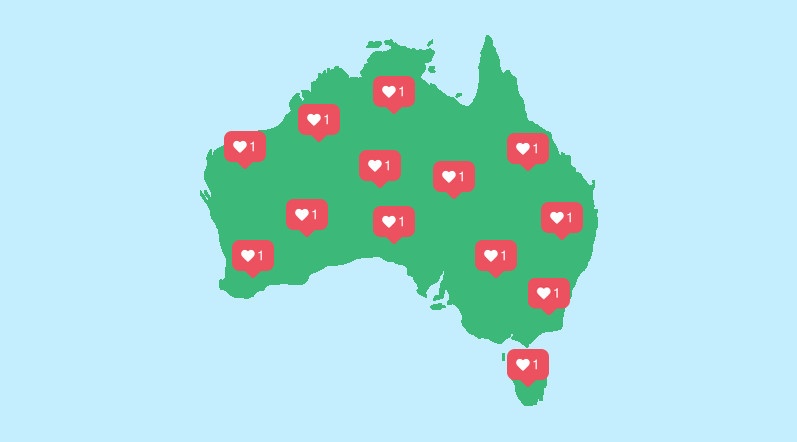 Now boasting over a cool BILLION monthly active users worldwide, Instagram has become one of the most successful social networks.

In Australia, how many of us exactly are active Grammers? Whether personal or professional, in today's article, I take a look at a new series of Australian-based Instagram statistics to get to the bottom of how we're using the social platform in 2018.

Most actively Instagrammed cities
In Australia, the main cities that receive the most Instagram activity are Sydney, Melbourne and Brisbane. Measured based on the number of photos uploaded with the relevant hashtags, each city had the following numbers at the time of posting:

Sydney - 24,828,906
Melbourne - 24,424,928
Brisbane - 8,041,835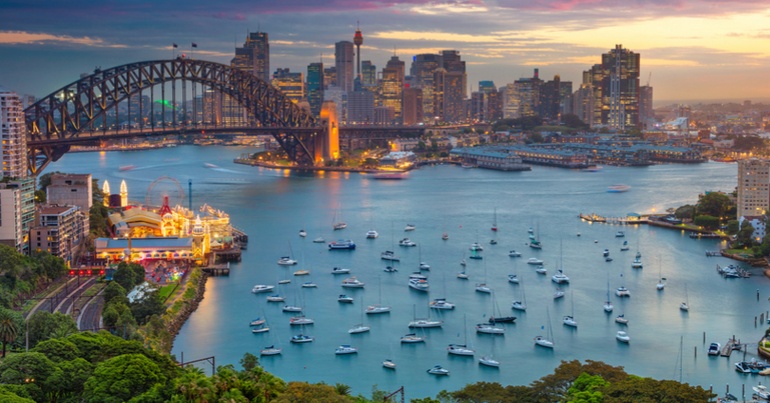 Given that Sydney, Melbourne and Brisbane are essentially Australia's most highly populated cities, these stats certainly make sense. There is a clear disparity in terms of photo numbers between Sydney and Melbourne (over 4,000 per month), despite the fact that Melbourne comes in second place.
Sydneysiders clearly enjoy sharing photos of their city. Of course, tourist numbers would also be contributing to this total count. And with Sydney being one of the main tourist attractions in Australia, this gives the city a real boost in the photo numbers game.

The average Australian Instagram user
Taking tourists out the equation, what does the average Australian Instagram user look like? How often, on average, do they upload photos? And what's their typical photo count per month?
As it turns out, if you're an Instagram user in Australia, you're likely to come from the east coast of Australia, particularly from Sydney, Melbourne and Brisbane. With the majority of Australia's population residing on the east coast, this isn't that unexpected. Still, you're assured to see more of the Australian east coast on Instagram than the south, north or west. On average in Australia, we have 9,000,000 active Instagram users daily.
While there are Instagram users that go absolutely crazy with the amount of photos and videos they upload over a given month (and those that upload on an infrequent basis), the average Australian Instagram user will probably upload around 10 photos/videos each month. When breaking that down on a weekly basis, that's around 2 - 3 uploads per week.

Peak Instagram usage
If you're a marketer that wants to capture Australian Instagram users at their most active, then the following stats will be of particular value. For the average Australian Instagram user, they tend to find Wednesday to be the best time to use Instagram, but not by much. From Thursday to Tuesday, activity stays relatively the same.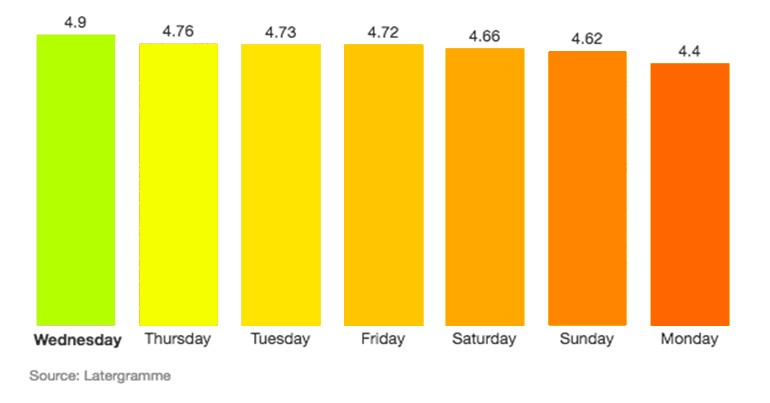 Australian's engagement doesn't necessarily jump or decline on a specific day but you are more likely to see increased likes, comments and views when you post at a specific time of day. Latergramme suggests posting at 5pm as this time slot showed a greater amount of usage than any other time of the day in Australia.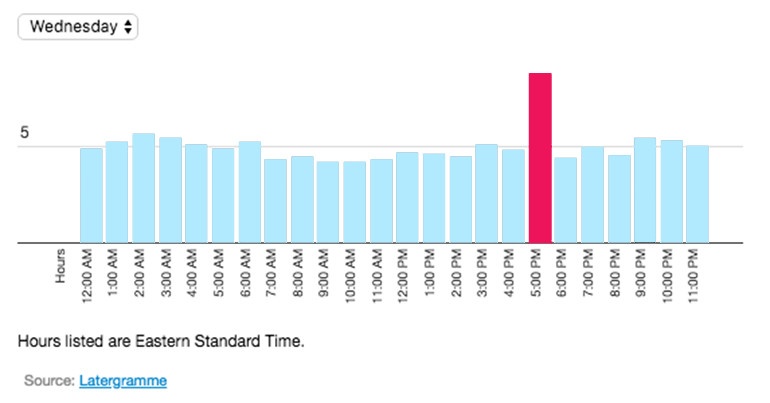 Australia's top 10 hashtags
Here are the 10 hashtags that Australians use the most on Instagram.
#LOVE (

1,440,099,893)

#INSTAGOOD (875,750,698)

#PHOTOOFTHEDAY (

593,904,071)

#PICOFTHEDAY (

440,535,435)

#SUMMER (384,315,620)

#INSTADAILY (360,204,870

)

#IGERS (244,669,738

)

#INSTAMOOD (212,569,590

)

#INSTAGRAMHUB (

61,888,014)

#AUSTRALIA (

47,521,085)

Australia's top 10 Influencers
Here are the top 10 most followed Australian Influencers on Instagram
Kayla Itsines - @ayla_itsines (10.4 million)
Tammy Hembrow - @Tammyhembrow (8.7 million)
Jessica Stein - @tuulavintage (2.6 million)
Lauren Bullen - @gypsea_lust (2.1 million)
Pia Muehlenbeck - @piamuehlenbeck (2 million)
Natasha Oakley - @tashoakley (2 million)
Nicole Warne - @garypeppergirl (1.8 million)
Gabrielle grace Epstein - @gabbyepstein (1.7 million)
Lauren Curtis - @lozcurtis (1.4 million)
Shani Grimmond - @shanigrimmond (1.4 million)