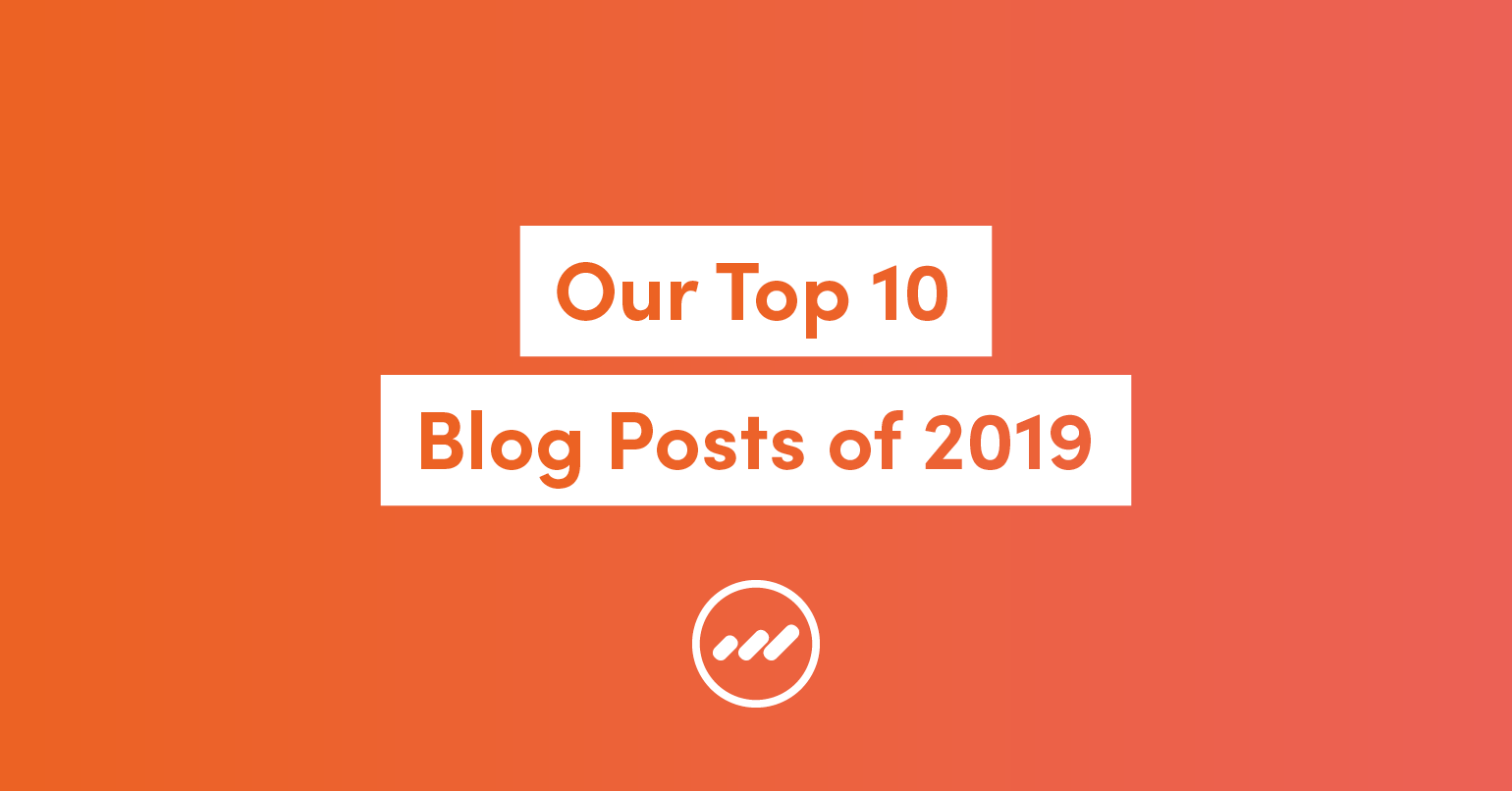 It's that time of year again, where we say goodbye to the year that was, and welcome in all that the new year has to offer us here at Margin Media.
But first, we thought we'd take a trip down memory lane and let you know a little more about our top 10 most viewed blog posts from 2019!


You might find that we talk a lot about social media in our blog posts… because, well, we are a digital marketing agency! This post gives you insight into the ever growing world of Facebook groups and how they can benefit your business. If you're in need of some tips on how to create a worthwhile Facebook group for your business, this blog post is definitely one to read.
In this post we take you through the 5 most important "C" words of digital marketing. These consist of: Content, Creativity, Consistency, Communication and Client Customisation. The 5 C's are a way to help your business understand and narrow down its customers, what they want and how you can achieve your digital marketing goals.
Similar to our blog, "Groups: the Future of Facebook Engagement," this post takes us in depth, discussing the ways in which you can improve your current Facebook group using 9 simple steps!
By the time you finish reading this blog, you'll have 10 very specific editing actions that you can use to instantly make your writing more engaging than it was before! No matter what you're writing about, these editing tips are bound to change your writing for the better.
Choosing the right channels for your digital marketing strategy can be difficult, especially if you don't know where to start. This is why we discuss a list of potential channels to use for your company to ensure you are reaching your market.
With the development of technology in the 21st century, we thought we'd come up with some of our predictions of what trends we believe are going to take over the online world in 2020. If you're interested in hearing what we think they're going to be, don't skip past it.
With Facebook constantly tweaking its algorithms, business owners need to be aware of this "Facebook Trap" they could find themselves getting entangled with. We discuss how to avoid the trap and letting others know to be aware of it!
This post discusses the importance of nurturing relationships with current and prospective patients in the Medical and HealthCare Industry. It highlights how email marketing is a great strategy for communication with customers and what benefits it brings.
In this post, we take you through the top 5 SEO trends for 2019. In today's world of SEO, the tools and techniques used to rank your content at the top of the search bar are more extensive than ever. This post will help if you're looking to improve your SEO strategy.
This was definitely a popular post in 2019. With over 610 million users on LinkedIn (that's over half a billion humans), LinkedIn is a great way to blossom your brand or personality in any professional industry.
There we have it! These were our 10 most viewed posts written in 2019... as well as our personal favourites! We hope you love them just as much as we do.
2020 is sure to be another exciting year where we can create an abundance of interesting content! We look forward to continuing to share with you what we learn in the new year.
Merry Christmas and a Happy New Year from Margin, to you!