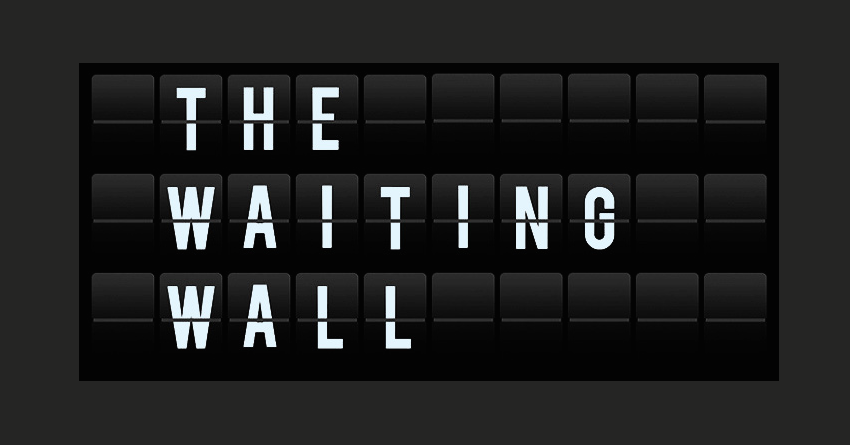 Throughout the month of September, a digital festival is held in Brighton, England. While the event itself celebrates digital culture, it has brought with it an interesting - and, at times, confronting - digital installation at Brighton train station. The station's main display, which usually rotates between displaying train times and advertisements, now includes two-minute loops of secrets that have been submitted anonymously; and some of them are very personal.
Anonymised honesty
The digital display of anonymous confessions will run for a total of one week, with the initiative ending on 27 September. It's the brainchild of musician / soft developer Alan Donohoe and his creative partner Steven Parker. Inspiration came from the 2012 book Religion for Atheists by Alain de Botton. The book proposed the idea of creating a digital version of Jerusalem's Wailing Wall (a famed place of pilgrimage and prayer among Jews) so that people, regardless of religion, could share their private thoughts publicly.
The digital display at Brighton train station has been aptly titled "The Waiting Wall" as a nod to both the source of its inspiration and the fact that the train station is often a place where people wait and have time to reflect. To date, approximately 5,000 confessions have been submitted to the Waiting Wall. Those that are deemed the most honest and revealing are displayed in complete anonymity.
Naturally, a sense of anonymity provides people with greater comfort in revealing their most confronting fears, problems, and regrets. So those that have shown up on the Waiting Wall thus far have all been eye-opening in their own ways. You can read some of them below. (Note: some of the confessions are emotionally confronting. If you believe you or someone you know may be struggling with depression or are finding it hard to cope, call or Lifeline on 13 11 14 or visit their website.)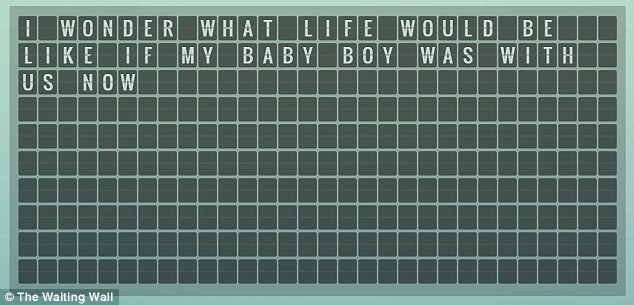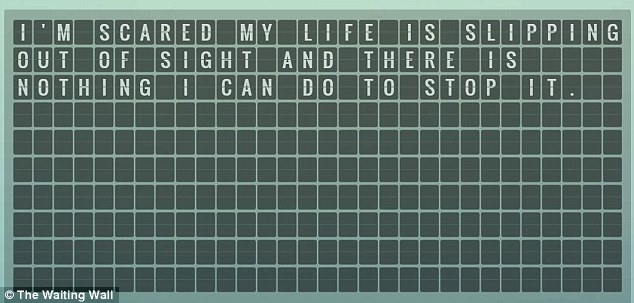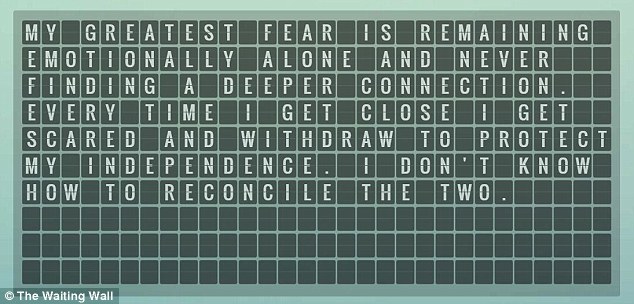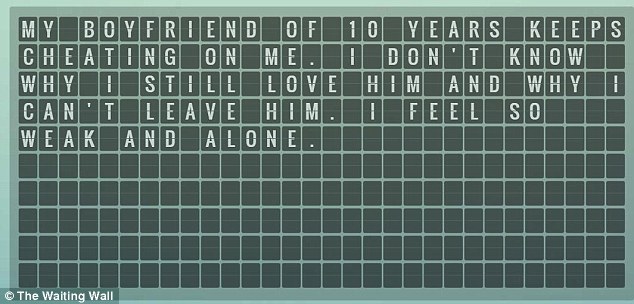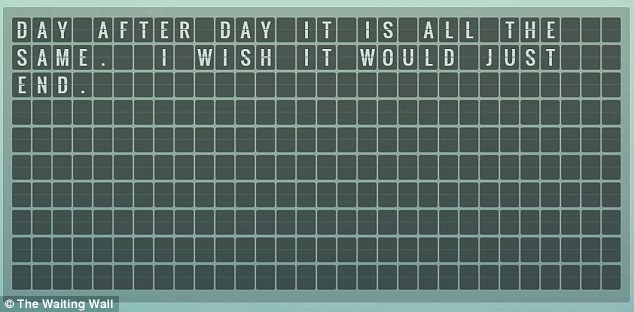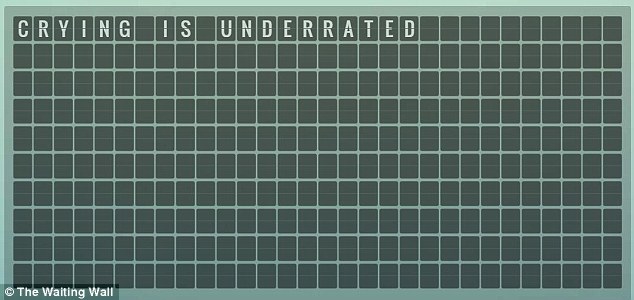 Future plans
Beyond its installation at Brighton train station, the creators of the Waiting Wall hope to one day have its anonymised confessions streamed in Times Square. It's an ambitious idea, but there's certainly a sizeable user base for an initiative like this. As noted before, the ability to share secrets anonymously can prove comforting for many. One website that has been at the forefront of this for years has been PostSecret, where people can submit their secrets and share them with the world.
Since its inception, PostSecret has garnered so much support that it's been published as books and put on display at the Smithsonian. For those going through hard times, dealing with a mental disorder (e.g. depression or bipolar disorder), or just looking for a place to confess, initiatives such as PostSecret or the Waiting Wall can prove incredibly cathartic. While anonymity can sometimes be problematic in the digital world, it can also be a life saver for many.

You can view more submissions from the Waiting Wall here.