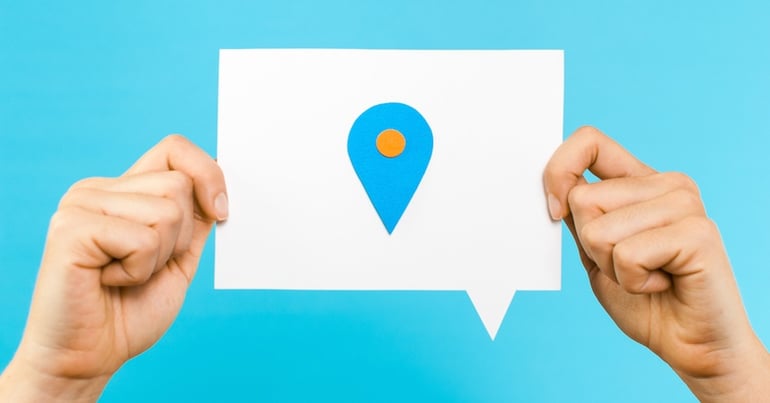 Read time: 2 - 3 minutes
It's no secret that Facebook has access to one of the most extensive lists of businesses around the world. For every brand page that is created, the social network expands its database and can even begin to learn what types of businesses appeal to different users. Over the years, however, the main interaction any user has had with a business is via the brand page itself. If they're not engaging with that business via their brand page, then chances are they're not engaging with them at all.
All of this could change with a very recent change that now places the social network in direct competition with websites like Yelp or long-running business discovery platforms such as Google Places/Google+ Local. Welcome to Facebook's Professional Services.
How Professional Services work
Accessing and using Facebook's new professional services directory is very straightforward. When logged in, all you have to do is go to this page. Facebook will gauge where you're located and default to that location for you. From there, you simply type in the service you're looking for (e.g. plumber, restaurants, party planning, etc.) and click on search. Some of the top rated services in your area will also be listed below the search bar on the main page under the title 'Best Professional Services'.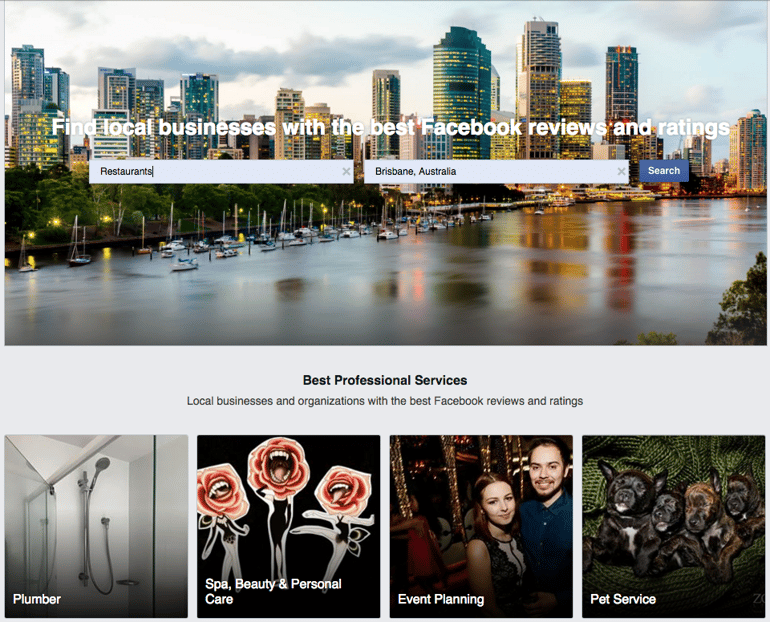 When you do conduct a search, results are displayed in a simple list comprising the overall star rating, a preview of a user review, basic contact and opening time details, and a corresponding placement on the map to the right. When you move your cursor over one of the results, its location on the map will be made clearer via a small blip-style animation.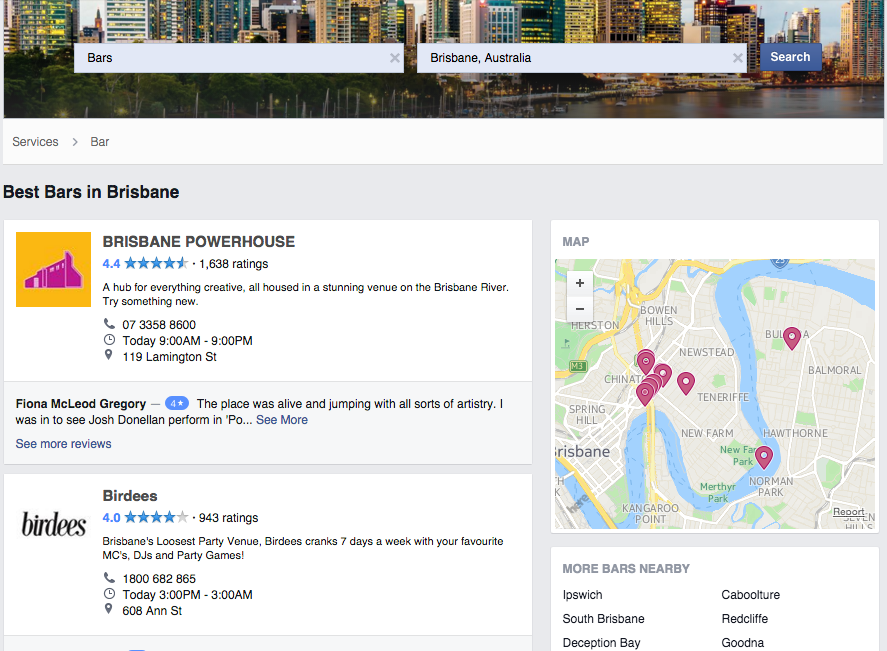 Underneath the map, Facebook also includes surrounding suburbs/areas. Given my search was relative to Brisbane, areas such as Ipswich, Caboolture and Redcliffe were also included as options to check out. In terms of how results are surfaced, it's not 100% clear what algorithm Facebook is using. If you try out the feature yourself, you'll likely notice that the business/service listed at the top may not necessarily have the highest rating. So there's more than just pure user ratings that determines the order in which each local business is displayed.
If you want to search other cities around the world, you can easily change it via the main page. However, it's worth keeping in mind that every time you return to this main page, Facebook will again default to your location. For businesses, Facebook's increased focus on providing a type of local directory is a plus. Only time will tell how beneficial this new feature is (which also depends on how much Facebook promotes it), but it's certainly a nice step up in terms of local business discovery on the world's biggest social network.
* Local Business Concept Image via Shutterstock