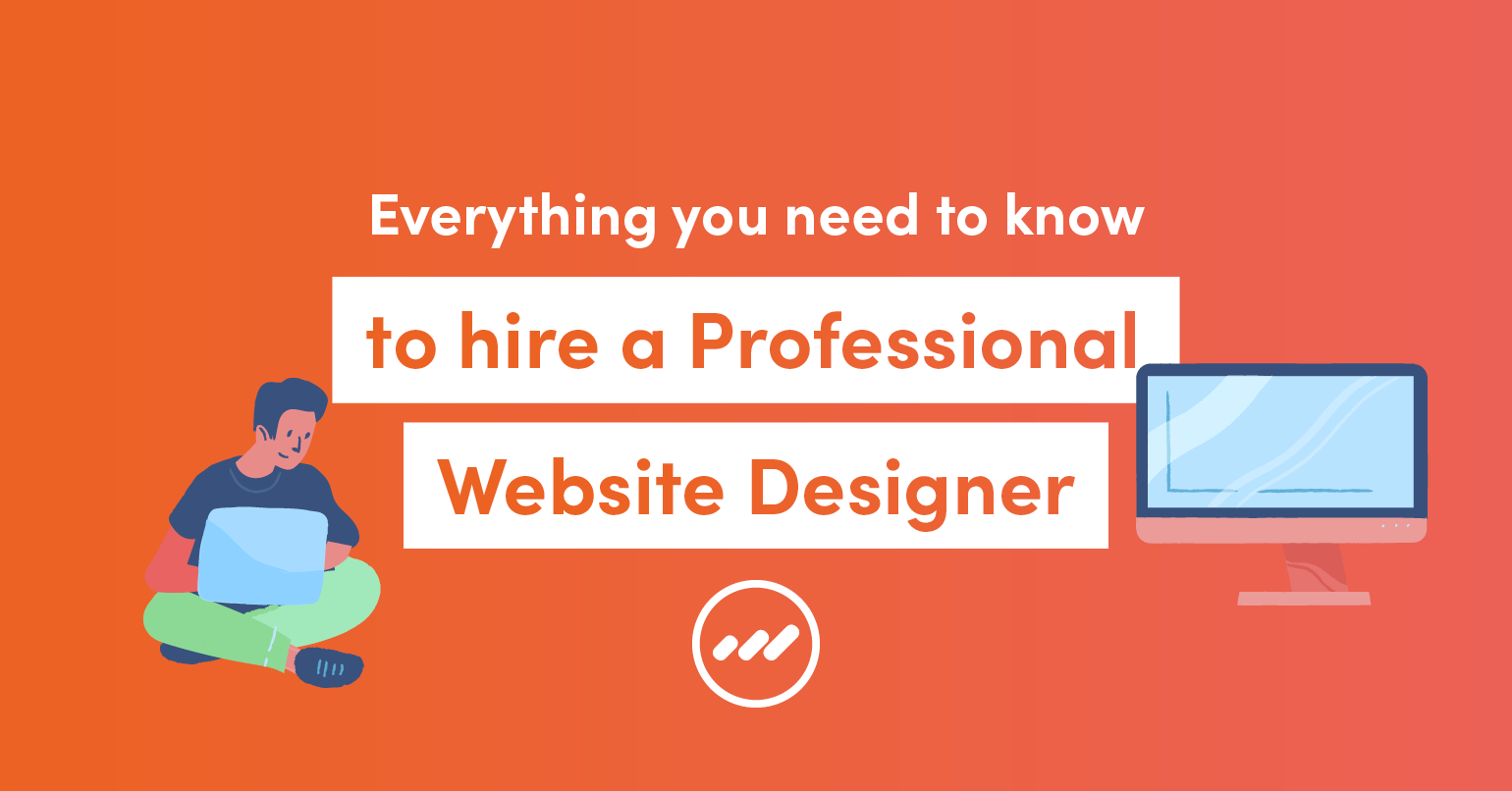 Congratulations for finally taking the plunge!
Whether you're rebranding or starting a business, a web designer is one important consideration.
Regardless of what industry you are in, there is a need for your web presence. With advancements in technology, websites are part of companies digital marketing strategy and are one way to boost your business.
A website is one of your biggest lead generators online, and should therefore look and feel professional.
Search engine optimisation is also essential. Search engines will only reward the websites that are optimised for keywords in their niche.
You must value your website visitors and enhance their user experience. As such,
website designing is an important consideration for any business owner.
What is a Web Designer?
A web designer is someone who uses their creative and technical skills to build websites. They know what it takes to make a website functional, appealing and user friendly.
Difference Between a Web Designer and a Web Developer
The two terms are often used interchangeably but there's a difference.
Web developers lookout for the functionality of the site. They work with programming languages like HTML, CSS and javascript.
The web designer handles the aesthetics of the website.
While the choice of colours is important. Web design is more than just the way colours, fonts and elements are arranged on a page. It also involves other aspects like:
Images or photography used.
Access on different devices.
Control and navigation.
Designs.
Hosting.
Web designers are co-creators in your business. They are like a cog in a wheel that keeps it moving, and the website visitors coming.
Choosing the right website builder determines the direction of your business. In essence, a web designer sets the pace for your brand.
Customers search for a unique experience in brands. They relate to brands that have user-friendly sites and great customer service. Customers also like eCommerce websites that connect to their behaviours and needs in some way.
Business owners have two hiring options when it comes to picking the right web builder.
Hire freelancers

If you're starting out, a freelancer option is one that may be more viable for you:

Freelancers are cost-effective.
They are more present and involved.
It is easier to develop a lasting relationship.

On the downside, it becomes difficult to gauge credibility. There is also a limitation of the skillset as opposed to when working with a team of certified experts.

Hire from an agency

Working with an agency allows you to:

Gain a diverse experience. An agency will provide you with a team of experts or someone with some knowledge of web development. These may include a web designer, web strategist, web developer and project manager.

Agencies have set standards on the service web designers should provide. What this means is, the web designer you get will have experience certification from the firm.

Get credibility and support. An agency will hire website designers who uphold professionalism. It also becomes easy to judge agencies based on online reviews, other clients' work.
There are also some limitations. Agencies may be more expensive and will more likely take longer than freelancers.
To find a good web designer:
Go to a website you like and check out the designer.
Ask for recommendations.
Check out designer portfolio sites.
Check out eCommerce websites for partners.
Important Tips to Consider Before Hiring a Website Design Expert
Know What You Want
Having a clear vision or goal for your web design will save you lots of trouble in the website design process.
What look are you hoping to achieve? What are some of the websites that have a web design you admire? How will the new look appeal to your target market?
Once you are clear and detailed about your goals, it becomes easier when vetting a web designer.
Know whether you want a traditional or modern look. Be clear about the colours that speak for your brand. Be clear about the user interface. Understand your vision enough to be able to communicate it to the candidate that you pick.
Think of your long term goals.
Will the site need updates regularly or maintenance once a year? These are some of the things to think of before asking a designer to transform your vision into reality.
Ask for a Portfolio and Referrals
You are not going to judge a designer by trusting their every word. If they are professional enough, they will have a portfolio to back them up.
Before hiring a web designer, check out their portfolio. This allows you to see whether the kind of work they've done is in line with your current needs.
Research their previous history. Ask for their referrals contacts, speak to their recent clients and see what they thought of them.
Good web designers will also have profiles on web designing sites like Dribble and Behance. This is a good sign that the person you're dealing with, is constantly looking to improve their skills.
Consider Their Experience
A designer's expertise matters!
Design elements like share buttons will determine how people respond to your site.
A good designer should also have the proper experience and some samples to show for it.
As a business owner, you want a visible website right?
It is also necessary for web designers to have search engine optimisation skills. This will boost the ranking of the business and attract more clients.
How about website security? All these are aspects you must consider.
To top it off, your designer should have brilliant communication skills. This enhances your engagements and will lead to an attractive, user-friendly website.
Do not be afraid to ask for information that will help you trust their services.
Ensure They Understand Your Needs
Before committing to a designer, ensure that they understand your vision.
Ascertain that they understand your brand and your needs.
A good designer should think ahead and incorporate consumer insights into the design.
These include:
Creating an attractive website.
Incorporating user-friendly buttons.
Easier updating mechanisms.
Web designers should respect your ideas and those of other team members.
Set Out a Roadmap
Have a clear road map about how you want the web design firm to manage your project.
Website design takes time. What are your laid out timeframes and is the web designer able to complete it in your timeframe? Working without a deadline would be crazy right?
When working with a web design firm it is important to know how the teams will be working on your project. Have a schedule to know who works on the project at specified times.
Stages in the project include:
Getting started
Initial wireframes and mockups
Revisions
Build out and approval
Test and launch
Maintenance and updates
Be clear about any other process to make it a smooth and interesting project.
Know Your Budget Limits
By hiring a website designer you will be adding value to your business and to theirs as well.
Be clear about how much you are willing to spend from the onset of the project.
Being realistic with your budget limits helps determine the workability of the project.
As you discuss payments, be clear about your expectations as well. You do not want to feel short-changed at the end of it all.
A good web designer places value on your business. They know the importance of the website and will give it their best as you honour your side of the bargain.
Confirm You Own the Design
Your website may be set up alright, but how do you avoid future disputes with the designer?
Before you hire a designer, ensure that they are willing to sign over intellectual property.
Failure to own the rights can hurt you and especially when you are looking to sell your business.
Things to agree on include:
A good web designer will be ready and willing to sign off property rights.
Make the Right Choice With Margin Media
Making the right choice in selecting a designer is crucial for your business.
Are you a good match? The decision on the designer you pick boils down to you. Are you satisfied with their portfolio and their level of experience?
If you believe that they are someone you can trust the designer, then go for it! Developing a lasting relationship is important as you may need them in future.
This is an exchange of value. If your intuition tells you that the designer does not value your business, it won't work!
Work with a design company with a vision and proven track record.
Nothing beats working with professionals who value your work and provide excellent services.
Are you looking to build and grow your business online? Margin Media will help you increase your awareness online by developing a modern and engaging website based on your needs.
Besides growing your social presence, we'll help you build a relationship with prospective clients. Margin Media has a proven track record and prides itself in creating efficient, user-friendly and professional websites. Get started on your next website today!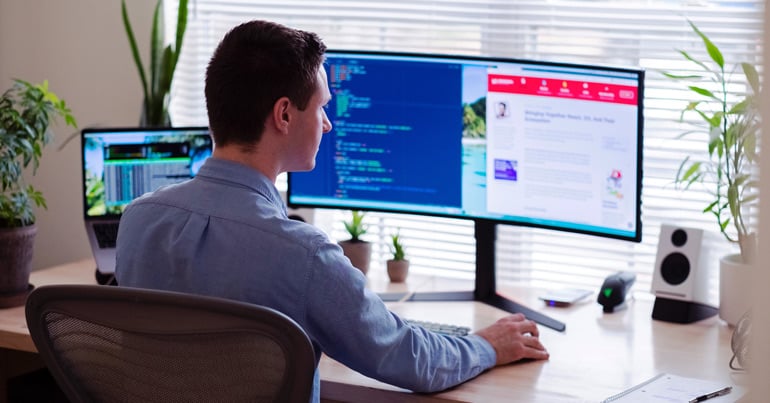 Photo by unsplash