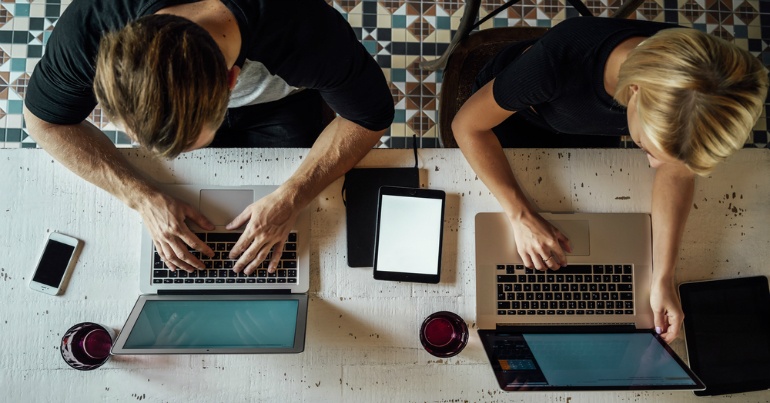 Programmatic buying: the term might not mean that much to you. However, its rapid growth in the world of marketing and advertising marks a big change.
Ensuring ads reach the right audience has always been the bane of a marketers life. How do you know your ads are reaching the right people and your money is being spent in the right areas? Programmatic buying (and marketing) could be the answer.
The amount of ad spend dedicated to programmatic buying is increasing rapidly. In 2015, $14.88 billion worth of U.S. ads, 55% of digital display ads, were purchased programmatically. In total, 52% of all non-search digital ad transactions were programmatic.
What is it?
In essence, it is the process of buying digital ads without human interaction.
But going into a bit more detail, it is the algorithmic purchase and sale of advertising space in real time. During this process, software is used to automate the buying, placement, and optimisation of media inventory via a bidding system.
Ad Exchange explains that it can be seen as a subset of programmatic marketing, which uses "real-time systems, rules and algorithms to automate the delivery of data driven, targeted and relevant experiences to consumers as they interact with a brand's many touch points."
In the same way that retargeting works, programmatic marketing is used to reach specific audiences using consumer behaviour data, rather than throwing an ad blindly out into the web in the hope of reaching the right people.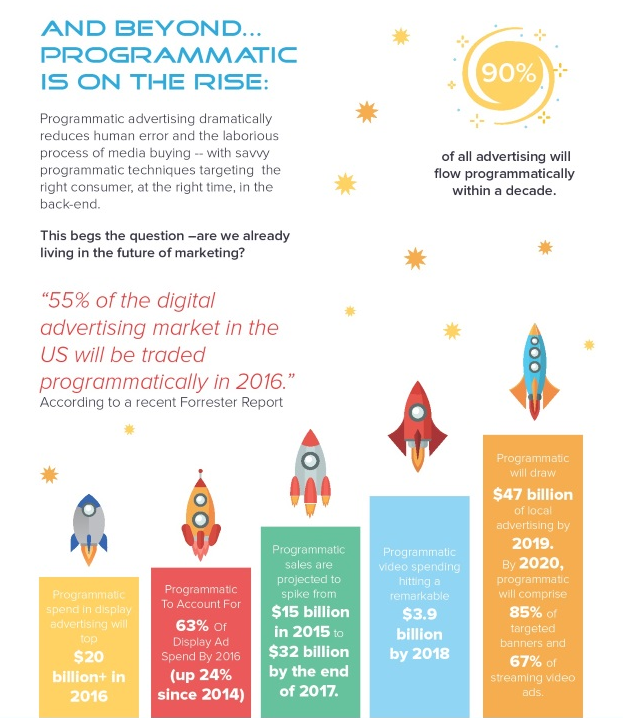 What does it mean for marketing?
The key aspect of programmatic marketing is automation. Rather than trying to collect and analyze data from across multiple platforms and databases, programmatic marketing automates the process and simplifies it for marketers.
In the ever-expanding world of digital advertising, the amount of inventory and audience fragmentation is overwhelming. Think about all the different kinds of interactions a single customer can have with a brand on different devices, media channels, and at a different time during the lifecycle of brand engagement. At every point, data is collected, but how do you piece it all together?
This is where programmatic buying comes in and helps to bring order to all the fragmentation.
Adage explains that it also allows ad buyers to "fan ads across the web and then, mid-campaign, evaluate what's working best - which geographies, times of day, audience segments, publishers - to narrow their target accordingly, so they're paying only for highly effective ads."
This marks a big change from how traditional ad buying works, where normally the buyer is locked into a contract and must run a certain amount of ads with a publisher.
The downside
Everything has a downside right? There has been a lot of talk about the risk of fraud. The nature of the programmatic system means it is susceptible to URL masking.
URL masking is the process of listing a website in the ad exchanges as another website entirely, usually a more reputable one. This means that the buyer has no idea where their ads are actually running.
Despite this, the growth of programmatic buying is making a big impact on the world of digital marketing. Many are predicting that within a decade, 90% of the ad market could be controlled programmatically.
Do you think it will make advertising easier? Let us know your thoughts in the comments.