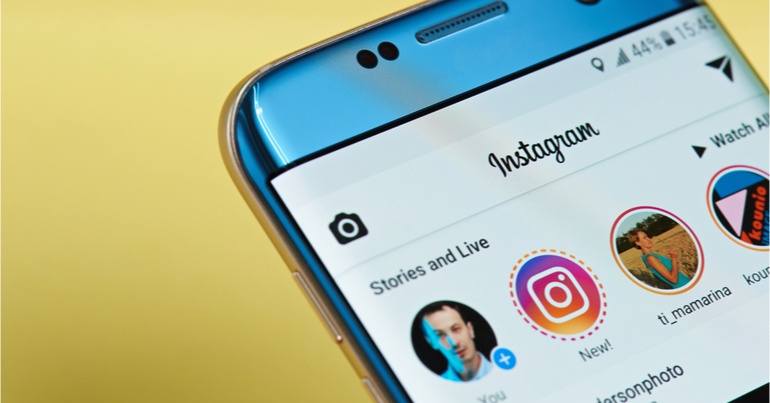 When Instagram announced last year that they would be rolling-out shoppable organic posts for a select number of businesses in the US, few Australian retailers took notice. Now that the facebook-owned image and video app's shoppable feature has finally hit our shores, it's time businesses prepped their pages for the social shopper.
WHAT ARE SHOPPABLE ORGANIC POSTS?
You may have seen the feature on your screens before, with beta-tests starting as early as 2016. However, this time around, Instagram has introduced a self-serve tool that streamlines the process.
The feature allows users to easily access pricing and product details, as well as click through to a business' profile in order to learn more. When users tap the Shop Now button, it takes them directly to the company's website or buying portal, giving them the option to add products to their cart and check-out, all from within the Instagram app.
The shoppable posts on Instagram are identified by the shopping bag icon or the "Tap to View Products" pop-up in the bottom left corner of a post.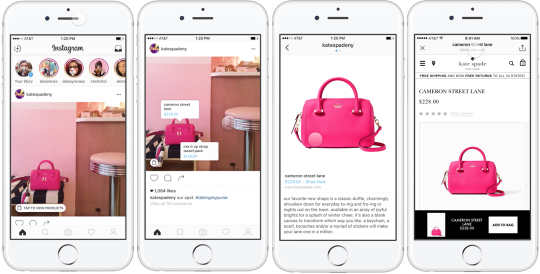 (Image via Instagram.com)
The main advantage for users is the seamless transition from awareness to purchase, allowing minimal time wading through tedious checkpoints and site navigation.
WHY USE SHOPPABLE POSTS?
Initially, only a limited number of brands in the US had direct access to shoppable posts, however Instagram announced last week that they would expanding the feature into eight more countries, including Australia.
With more than half its daily active users in the US following a shopping business account, the potential for increasing sales through the app is enormous. Businesses can make their posts shoppable simply by tagging a product in the app, similar to how you would tag a person in a photo.
During the test period, Instagram noted that on average, 19% of the users who tapped the "View Product" icon, followed through to the link on the brand's site. Where previously, businesses only had the option of providing a link in their bio, shoppable posts add the ability for brands to add e-commerce opportunities to their social media, build their online presence, send traffic directly from an Instagram post or story and connect with their audiences more efficiently.
Children's furniture retailer, Incy Interiors reported to SmartCompany they saw an immediate 5% increase in sales following a two-week trail of the feature earlier this year. Australian fashion retail giants, Myer have also been quick to get involved in shoppable posts, demonstrating that all businesses, big and small can benefit from the latest social e-commerce developments.
By using shoppable posts, businesses can meet their ideal customer directly where they are, streamlining the Instagram buying journey.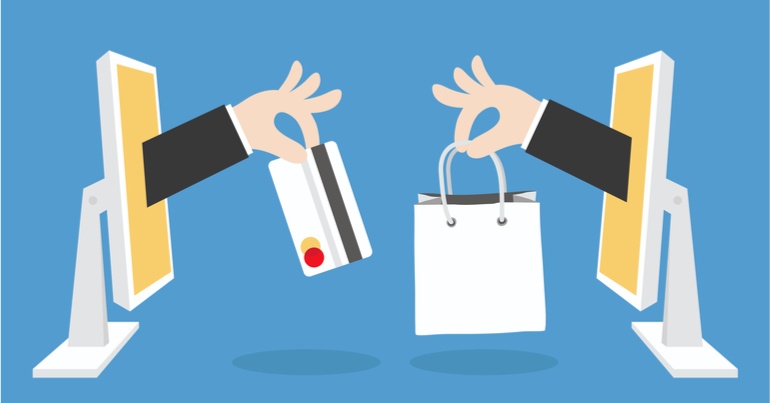 HOW TO GET STARTED WITH SHOPPABLE POSTS
In order to make the most of Instagram's latest feature, there are a few eligibility requirements you'll need to meet.
You must be located in either; United States, Australia, Brazil, Canada, Germany, France, Italy, Spain or the UK
You must have the latest version of the Instagram app
You must have an Instagram Business Account
Your business profile must be connected to a Facebook catalogue.
Your business must sell physical goods that comply with Instagram's merchant agreement and commerce policies
To get started, Australian retailers simply need to have their profiles set to business accounts, ensure they are the admin of the page, use their Facebook shop to upload items or upload their product account through an e-commerce platform, like Shopify
Once those steps are complete, you can start tagging and make your posts shoppable!
THE FUTURE
Social media e-commerce platforms are redefining the online shopping experience for users and Australian retailers need to get on board. The success of Facebook shops have given users the chance to bypass lengthy wait-times and laggy-websites, and Instagram's latest shoppable posts feature is another example of this.
In order for Australian retailers to generate sales and improve their brand image, staying on top of social media updates is critical. The shopping experience locally is dramatically changing, but Instagram's shoppable organic posts give businesses the chance to engage, communicate and effectively market to their consumers in the most streamlined manner.
How could your business benefit from shoppable organic posts?