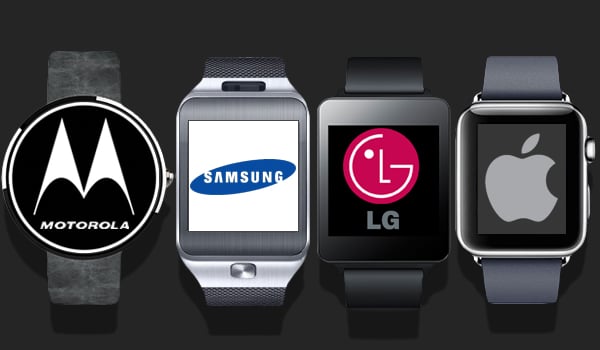 By now you've no doubt heard that the Smart Watch revolution has well and truly started. For one, Apple's made one so that's got to show you they're popular enough for the trendy bunch to bring one out. With the release of the Moto 360, arguably the most anticipated and just down right pretty watch, smart watches are here.
So let's just do a quick recap. What is a smart watch, exactly? Well at the moment it's a device that is a) A watch, to tell you the time and b) A peripheral that syncs to your phone and acts as a second smaller screen for important information and functions at a glance.
The basic aim is that instead of taking your phone out to check that text, email or to make that quick search, you use your watch. Android Wear (the Android OS, naturally) allows users to perform a variety of functions either using the touch screen or via voice commands. The Apple Watch (why not the iWatch?) is expected to do much the same.
So with two great new devices on the market with offerings from Samsung (via the Gear 2 running Tizen) and LG (the LG G Watch) there's four main possible choices at this point in time. The Moto 360 is definitely the most popular, largely due to the round watch face and general aesthetics.
The big question is this: should you buy a smart watch now? I can honestly say no. I am a tech connoisseur myself and even I can see that this is just the beginning. Look at how far devices have come in the past few years. There's been five of Samsung's Galaxy S smart phone range, and if you were to put an S1 next to an S5 it'd impressive how far we've come in just five models.
So why not buy a smart watch? There's just too many kinks and infancy issues. The batteries are, to put it bluntly, terrible. You need to charge most EVERY SINGLE DAY. The screen's aren't amazing yet, despite pixel density being a major factor in device reviews these days. The software also needs some work and feedback based on real world use, something you only get over time.
So what am I telling you with all of this, what's the main takeaway? Smart watches are cool. They're a really awesome new form of peripheral that in five years will become a normal thing to have but, at the moment, they're really in their baby moments. Give it some time and let them grow up and get better, wait for the batteries to last a couple of days and then get one.
If you'd like to keep up-to-date on the latest marketing and tech news, be sure to subscribe to our blog via email. You can find the subscription box to the right on this page.
Margin Media is an inbound marketing company based in Brisbane. We offer a range of digital marketing solutions to help your business increase its website traffic, qualified leads and customer base. To find out more about our services, visit our home page.