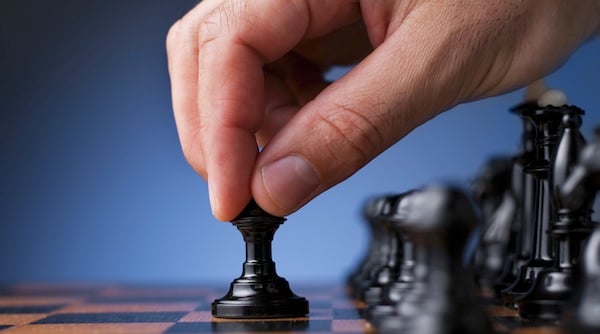 Getting your brand on social media can be an exciting experience, but it's also one that requires proper planning.
No brand can be guaranteed success by simply jumping on a social network and posting away. That's because social media is a marketing channel. What you say and do on social media is a reflection of your brand, so it's imperative to know exactly how you want to connect with your audience.
In today's article, I cover the fundamentals of setting up a social media strategy, from defining your audience to measuring the ROI of your efforts.
Define your audience
The success of social media marketing depends heavily on ensuring you're speaking to the right audience, much like any other marketing channel. It's important that you have a strong idea of the audience you want to attract or that's naturally attracted to your brand before going ahead.
Think of the customers you've had in the past. What common traits do they possess? If you don't have a specific benchmark to work off, then you can define your audience from scratch. This, in turn, will influence the type of posts you put up on social media and the voice you employ.
Define objectives
There's no way to have a true sense of ROI if you fail in having clear objectives to measure. What do you want to get most out of your social media presence? Is it simply brand awareness or is it to increase the amount of traffic and leads your website receives? With your objectives known, it will provide a genuine purpose for being on social media in the first place.
Working within your means
How many employees you have as part of your social media team will determine the nature of your social media presence. If you only have a couple of people on board, then it would be a stretch in expecting that they'll have their eyes on your social media channels 24/7. If you want that type of all day, every day coverage, then you'll either need to have a large team on hand or seek the services of an agency that specialises in social media monitoring, marketing, and crisis management.
Define your social media platforms
Not every social media platform will necessarily be beneficial to your company. Jumping on every social network in existence does not guarantee success. In fact, stretching yourself too thin just means you'll struggle to maintain a solid presence across all networks. Instead, identify one or two social networks to start with. If you feel you can expand to others that will inpsire the same level of engagement and ROI for your brand, then do so progessively. Social media marketing is a marathon, not a sprint.
Social media policy
To keep your social media marketing efforts focused, you need to write up and implement a social media policy that runs across your brand accounts and the accounts of your employees. It will provide the guidelines for how your brand should be represented online and what your employees can say about the brand (and how they associate with it) outside of work hours.
Social media analytics
With the right tools in place, you'll be able to measure the success of all your social media efforts. You can use native metric tools provided by individual social networks, but investing in a social media listening platform can provide you with a wealth of metrics that will help you discover the true ROI of every marketing action you take.
These metrics will also allow you to assess what is and what isn't working, then adjust your marketing efforts accordingly.
If you'd like to keep up-to-date on the latest marketing and tech news, be sure to subscribe to our blog via email. You can find the subscription box to the right on this page.
Margin Media is an inbound marketing company based in Brisbane. We offer a range of digital marketing solutions to help your business increase its website traffic, qualified leads and customer base. To find out more about our services, visit our home page.

* Chess Image via Shutterstock