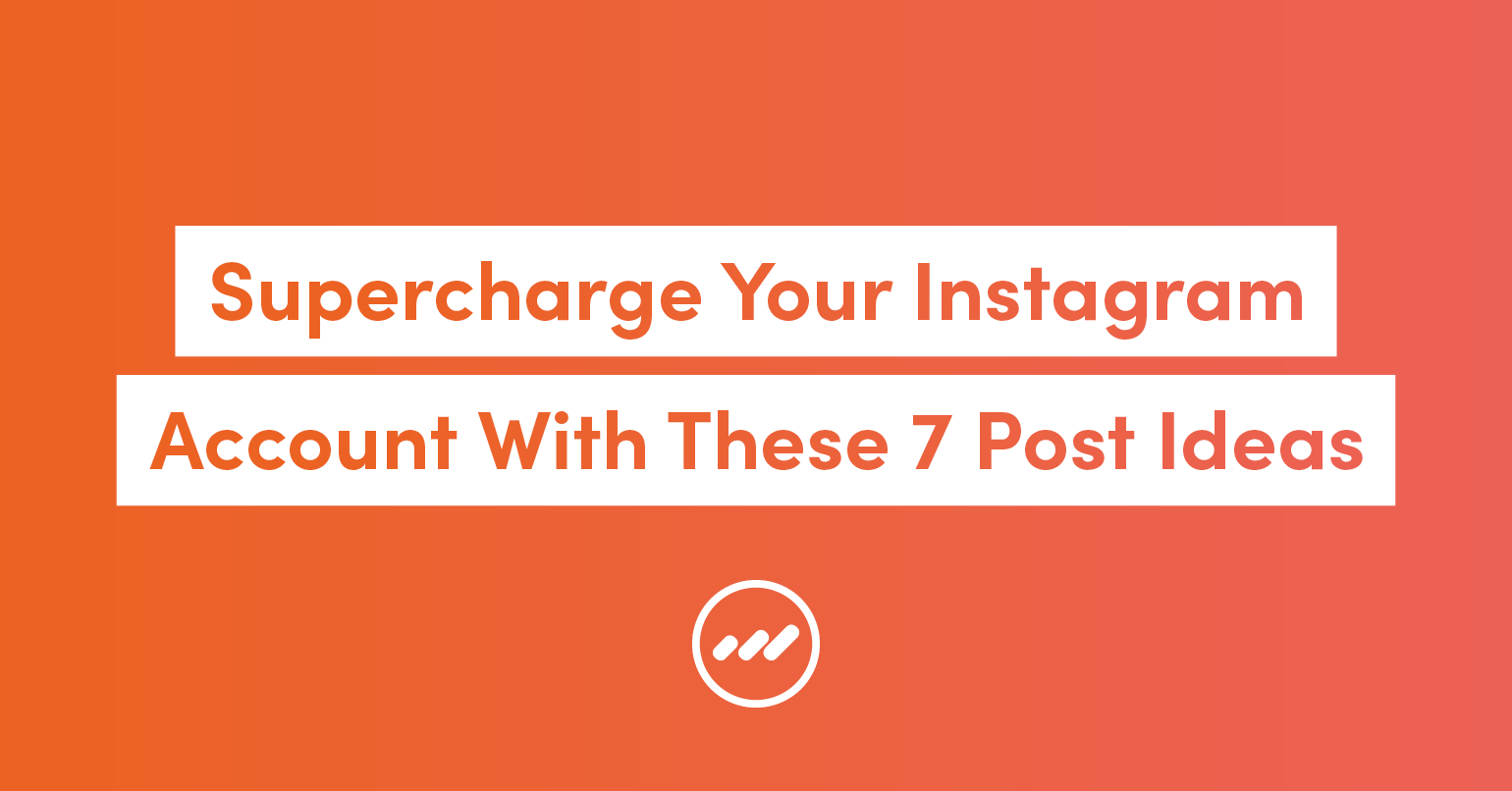 Looking for insta-piration? You've come to the right place.
Instagram was born on the 6th of October, 2010, making it almost a decade old. Time flies, right? Just like any other preteen, it's been through many phases - which makes it difficult to predict what will be trending next.

If you're looking to kick start your business's digital marketing, Instagram is a perfect place to start… but most of us find that easier said than done. The real chin scratcher is HOW to start. What should you be posting? How do you create posts that will align with your business's values? And more importantly: what makes someone stop their endless feed scrolling and pay attention to what YOU have to say?
Lucky for you, we have the answers. Our 7 tried and tested post ideas to supercharge your Instagram are compiled below!
1. Contests and giveaways
One of the easiest ways to engage your audience, because… who doesn't love free things?
This one is super easy: call your followers to action by writing a caption with all the information they need to win. Extra points if the entry requires them to like, comment and follow your account!
2. Quotes & Jokes
Don't roll your eyes yet - you might think these are over done, but the truth is that they demand attention, and there's a reason why they consistently get engagement. An inspirational quote, or a funny joke or remark that's in the realm of your audience's interests is a surefire way to gain likes on a post. Not only that, but those viewing the post are more likely to tag their friends, which is a great opportunity for you to gain new followers!
Design these posts to include your branding and the name of your business - when people repost them or tag their friends, they'll immediately recognise who you are.
3. Special Days and Holidays
These are a no brainer. Generic days, like Christmas or public holidays are easy fodder, but posting on days centric to what your business supports and values is important too. For example - do you think the concept of kindness is centric to your business and the services you offer? Then don't forget to post about World Kindness Day on the 13th of November, and tell your followers why you think it's important.

Again, remember to design these posts uniquely, and include your branding, business name and logo in the post.
4. Behind The Scenes Posts
Who doesn't love a behind-the-curtain moment? Connect with your audience by giving them a sneak peak into your world. You'll establish trust by showing you have nothing to hide - which is a great way to move your buyer from the consideration stage to the decision making stage of their buyer's journey.
5. Success Stories

How do you delight your customers? Have you sold a product or service that has changed someone's every day life for the better? Let the world know!
Create a graphic with a quantifiable statistic or outcome that shows your audience how you've helped others, and how you might be able them.
6. Ask Your Followers A Question
If you're looking for more engagement… you could always try asking for it! Asking your followers a question will instantly create a dialogue, and give them a chance to provide feedback. Ask them specifically what your business could do to improve, or create a generic FAQ/ask me anything post that will stimulate conversation.
7. User Generated Content
User Generated Content (UGC) has a 4.5% higher conversion rate than brand-generated content on Instagram. Need we say more? These posts require hardly any effort at all, as someone else has done all the hard yards. Not only that, but your customers will be wrapt to have their content featured on your account.

Now you've supercharged your Instagram account, it's time to supercharge your business. Get in touch via the link below to see how Margin Media can help with all your digital marketing needs!