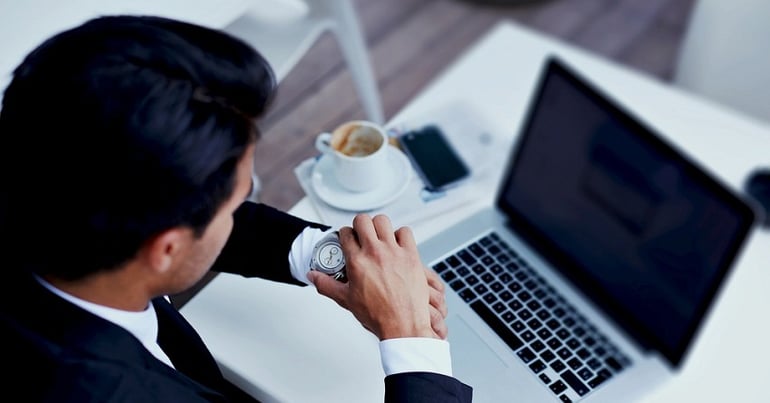 Read time: 3 - 4 minutes
Does timing play a role in how much traction your posts gain on social media? In this post, we take a quick look at social media timing on Facebook, LinkedIn and Twitter; and try to discern some of the best times to publish posts for businesses in general.
According to an infographic by online magazine Fast Company, different platforms call for different timing. Visitors and fans prefer using social media sites during certain hours, so if you can share content when users are most active, you'll not only get more shares, you'll also notice an increase in traffic. While there is no definitive answer on what time to post (as each business can have a totally different type of audience), these are some ideas on how to generally start out with your schedule, and then you can experiment and adjust over time as you see fit.
Facebook
Research shows that the best time to post on Facebook is between 1pm and 4pm, as reflected by the highest average click through rates. This could be seen perhaps because most people need motivation to get through that afternoon slump. As Buddy Media says "the less people want to be at work, the more they are on Facebook". The worst times to post on Facebook are weekends before 8am and after 8pm, according to SurePayroll's research.
Tip: After a while of building up your following, you can optimise your posts to when your fans are really online by accessing your page's Insights in the "Posts" section. In the graph section for "When Your Fans Are Online", you can see the days and times when your fans are using Facebook. This data is constantly updated so it's a good idea to regularly check these stats to help you reach your audience.
LinkedIn
LinkedIn is used by professionals, so they tend to use it during the work week throughout working hours. According to HubSpot, the best time to post on LinkedIn is midweek from 5 - 6pm. Tuesdays tend to see the most clicks and shares, especially between 10 - 11am. Mondays see lower engagement rates than the rest of the work week, likely because people are catching up from the weekend. Friday also sees much lower engagement rates; this is probably because people are wrapping up the week or even leaving early for the weekend.
Twitter
The best days to tweet for B2Bs is Monday through Friday; for B2C is the weekends and Wednesdays. KissMetrics studies show that the best time to tweet is either at lunchtime (12pm) or at 5 - 6pm. While AddThis states that the best day and time to tweet should be on Fridays at 2 - 3pm. Twitter is constantly buzzing, so finding the best time can be difficult. It's best to experiment with your posting times and test your audience. From what we can gather, though, it seems that afternoon is the best time to share on Twitter.
Know your audience
There's a growing amount of research being collected about social media all the time, meaning people's notions of when the best time and days to post also frequently change. The best advice on when to post is to know your audience – are they mums? How do they behave online? Will they necessarily be on Facebook at 5am? Probably not. Are they teenagers? Are they business executives? Just like when you are curating your content in the style and voice that would be relatable to your target audience, your timing should also be tailored.
Consistency is important, so if you post this week on Friday, try to do the same next Friday so that your audience can also grow accustomed to when to expect new content from your pages and profiles.