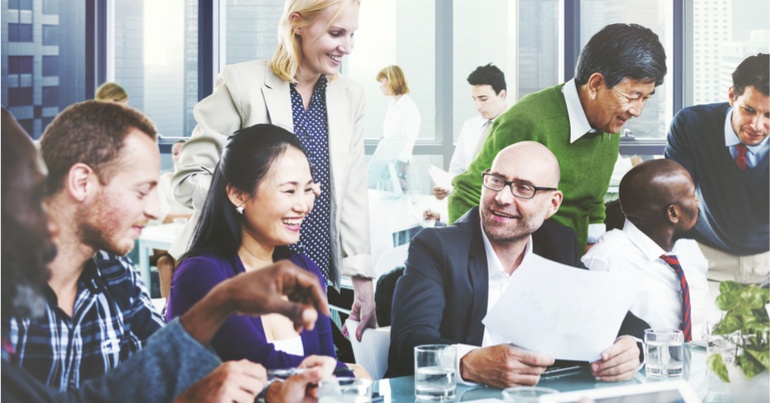 When it comes to building a brand, the traditional approach has been conclusive of expensive advertising campaigns and big-budget corporate enterprise, but in this new era of social interaction, many brands are doing quite the opposite to great effect.
The influence of social media on traditional business has been widely documented, but the flow-on effects are still being measured. One such result has been the return to more human characteristics, with a greater emphasis being placed on brands to be more transparent, reliable, trustworthy and honest.
In the wake of the Facebook data breach, it's obvious to see the backlash created when these characteristics are ignored.
If you want to survive in the new media age, it's important that your brand understands not only how to sell to humans, but also how to be one.
RELATIONSHIPS
A key factor in the human condition is relationship building and management. We constantly interact with one another in varying degrees of obligation and on a fundamental scale, businesses have always been aware of this.
Brands that are able to create and nurture meaningful relationships with their consumers are able to better understand and define their buyer personas, and in turn more effectively market.
In the new age however, consumers want more authenticity in the market; they want to feel as though they are being recommended a product rather than sold one.
It's attitudes like this that have led to the rise of influencer marketing, with greater authenticity being placed on the opinions of regular people.
However, the double-edged sword of marketing successes has caused a slight paradigm shift, whereby consumers are starting to question the validity of certain influencer marketing campaigns.
In essence, the brands that are able to build relationships through effective communication and show that they value those relationships will be the ones that best develop brand loyalty.
Listening to what consumers have to say and making adjustments accordingly will always reflect positively and help to make your brand seem more human.
TALK LIKE HUMANS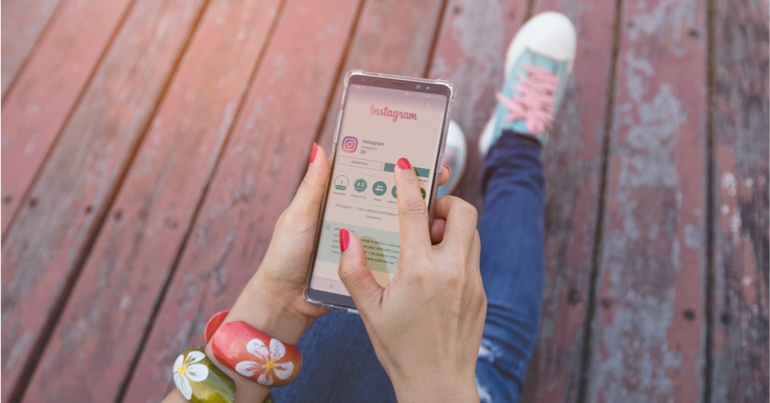 The lines of communication between brand and consumer have been steadily blurring since updates like Instagram's stories feature were introduced. Brands found that by sharing behind the scenes content to their network, they were able to more effectively harbour engagement and open a dialogue with consumers.
Showing the less-glamorous side of your business through social media storytelling is a key element in being human. It helps to break down the assumptions a consumer may have about your brand identity and focus on the personalities behind the products.
Brands in the traditional sense, don't laugh or have fun, but the people behind them do. The companies that are able to refocus their marketing strategy and reflect this can appear more human, and in turn more approachable.
Don't be afraid to let your employees become the brand's leading ambassadors.
EVOLVE
Agility in business is a highly sought after commodity. The ability to reflect and make adjustments based on consumer behaviour is pivotal to increasing longevity in a brand's social currency.
Much like humans, brands cannot sit static. They must constantly evolve and differentiate themselves. Businesses that listen more than talk will gain a greater understanding of what moves to make next and when to make them.
If you invest in people, your brand's environment can become one of constant improvement and change.
Be sure to understand your audience. Not only do consumer tastes change, but consumer profiles are constantly and rapidly evolving. So too must your business be prepared for rapid growth, change and evolution.
HUMAN EQUITY
The number one element of harvesting a human culture within your brand is the humans that manage it. Take special care to invest in people, and they will invest in you.
As mentioned before, your employees are your ambassadors, let them do the talking. Create a workplace that is renowned for its environment and that people would strive to work for.
Australian travel giants, Flight Centre are among one of the most respected employers in the country and worldwide. Their innovative approach to employee rewards has garnered attention from many business analysts, some questioning if the massive expensive is at all worth it.
Last year, the top agents were flown to Hawaii for an all-expenses paid weekend that featured exclusive performances by Bruno Mars and presentations from keynote speakers such as Bill Clinton and Al Gore.
While employees who had the chance to attend revelled in the extravagance put forward by their employer, it was Flight Centre itself that reaped the greatest rewards. Attendees were encouraged to live stream the performances and share the experience on social media, creating a hive of user-generated content that further promoted the business as a destination planner, event organiser and most importantly, as a workplace.
An investment in the human aspect of a business is key to inviting a human presence to your brand.
If your employees are at the forefront of you branding, it improves employee loyalty while evoking a more approachable and nurturing relationship with the consumer. Potential customers are far more willing to communicate with people than with faceless brands and corporate hierarchy.
THE HUMAN APPEAL
The evolution of branding in the modern era is now moving at a pace that has rarely been seen in the corporate sector. The speed of communication and power consumers now have over the public image of a business dictates the need for brands to return to a more grassroots approach.
Your business should employ the characteristics that you would most like to see in a human being.
Human brands value honesty, trustworthiness, flexibility and empathy to create harmonious environments that demonstrate care for their customers and their employees.
If you want to effectively identify with your buyer personas, forget the rigid constraints of traditional business and promote the human aspect of your company.
What do you think? How human is your business?