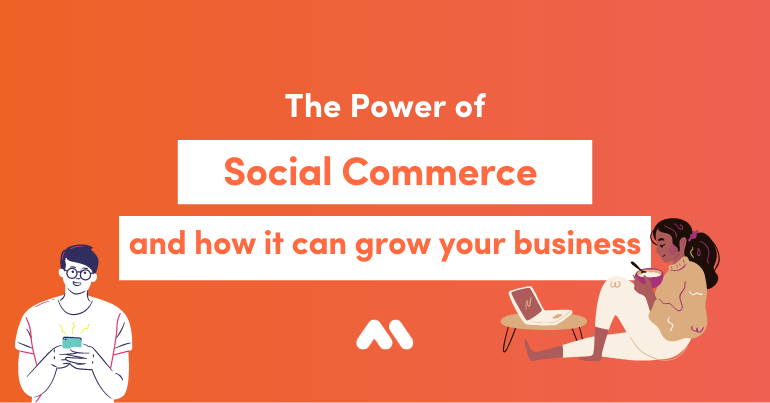 There's a new way to grow your business and drive sales, and it can be done directly on social media. Read on to learn all about the power of social commerce.
What is Social Commerce?
Social commerce is selling products directly through social media.
It's different from social media marketing because customers are not redirected to an online store or other website, but complete their checkout directly within the platform they're already on.
Social commerce moves social media from its usual role in the awareness and consideration stages of the marketing funnel to the decision stage.
According to a report by Sprout Social, 8 in 10 companies expect to be selling their products or services via social within the next three years. So, what is it that makes social commerce so valuable for your business?
Streamlines the buying process: Social commerce reduces the number of steps customers have to complete, making the process faster and easier. Through reducing friction, it also increases conversions and sales.


Converts customers where they are: Social commerce meets your customers directly where they are. For customers who are already engaged with your awareness content on your social media, then social commerce feels like a natural next step.


Drives brand discovery: Social commerce features are useful for reaching out to new prospects who aren't part of your established audience. If their first impression of your brand is that it's easy to make a purchase, then they are more likely to convert. Also, creating a positive first experience increases their chances of returning to your brand.


Establishes social proof: Creating an end-to-end customer journey within a social media platform can establish a feedback loop for your brand. Your social content attracts new visitors, then with social commerce, they can complete their purchase and leave reviews all in the one place.


Gathers data about your audience: Social commerce gives you direct access to your customer's social profiles. You can use this data to inform decisions about content, calls to action, optimisation and more, to make a bigger impact on your audience.
So, which social networks are offering social commerce?
Social commerce tools are available on Facebook and Instagram, with YouTube, Tik Tok and Twitter also looking to adopt it soon. Currently, social commerce is only for physical products and not services.
Social Commerce on Facebook
Facebook offers Facebook Shops for seamless shopping across Facebook and Instagram. Shops are free to set up and hosted within your Facebook business profile. Facebook Shops feature customisable collections to showcase your products, and design and creative tools to elevate your brand. Businesses can also chat directly with customers through Messenger.
Setting up a Facebook shop is easy.
To create your shop in Commerce Manager:
Go to the Create your shop page
Choose one of the

three checkout methods

Select the Facebook business Page that you want to sell from
Select your Business Manager account or create a new one
Select the catalogue that you want to use for your shop
Review your shop details, agree to the Seller Agreement and click Finish setup
You've now created your shop. Next, you'll want to:
Manage your Catalogue to add any products you want to sell
Create a collection, a group of products to feature in your shop
Customise the look and feel of your shop
Social Commerce on Instagram
Instagram shopping is directly linked to your Facebook Shop. To set up a shop, users must link their Instagram and Facebook business profiles together.
Thanks to its visual nature, Instagram offers more creative potential for social commerce. For example, you can create Stories that link directly to in-app product pages or posts with a 'shop now' button.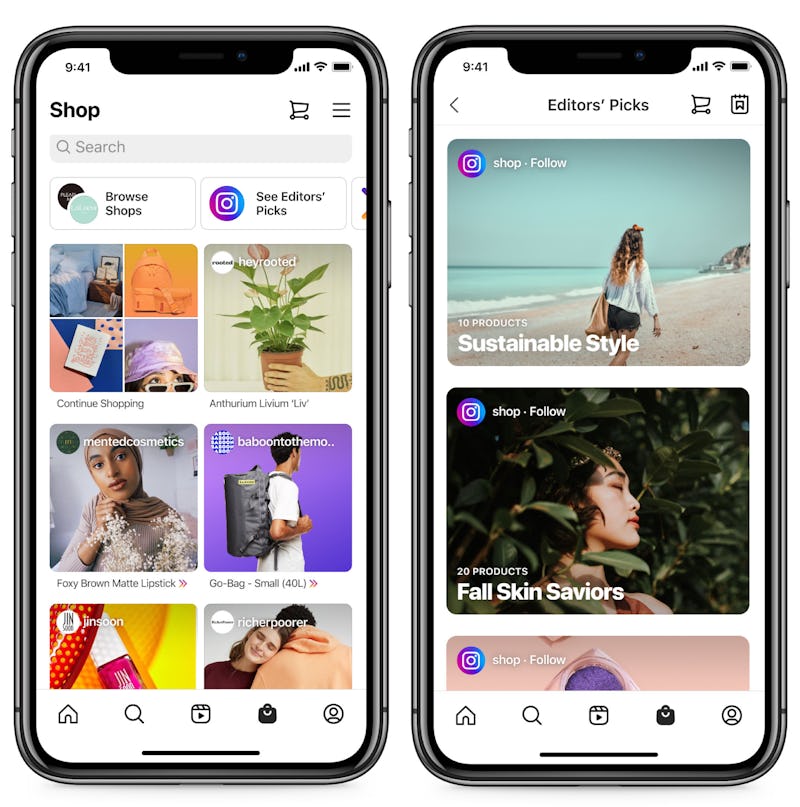 How to set up your Instagram shop:
Confirm eligibility
Convert to business account
Connect your Facebook page
Upload a product catalogue
Complete account review
Turn on shopping
Make content actionable eg. tags and stickers
4 ways to Increase Sales on social media:
Know your audience: Ensure that your social commerce strategy aligns with your target audience for maximum engagement. Create content that resonates with their interests, pain points and desires. Also pay attention to what your audience is saying about your brand and leverage this for more engagement.


Share a variety of content: Make sure to vary the content you post and not just promote your products or services to keep your audience engaged. Use socials to build a community and start conversations with your audience. Create posts that tell your brand story, build brand authority, attract prospects, nurture leads and build a strong brand presence.


Post when your audience is most active and likely to respond. Also post to a consistent schedule for the most engagement.


Study your analytics: Gain an understanding of your audience's habits and interests through Facebook and Instagram Insights. Look at which posts performed best and which need improvement.
Ready to use social commerce to supercharge your business and rocket past your competitors? Margin is here.