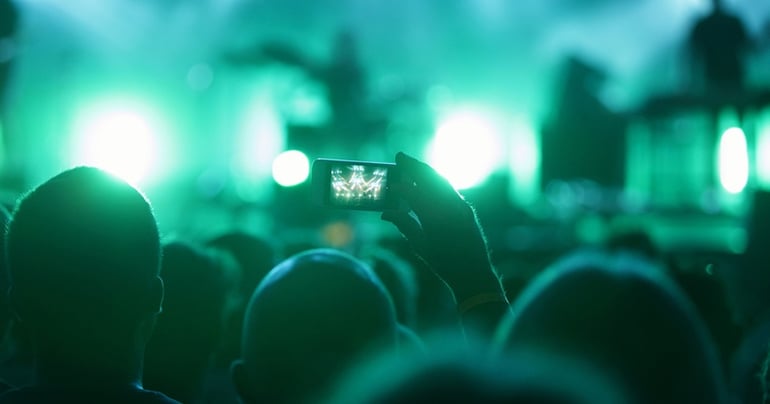 Mobile phone usage continues to skyrocket. Google has recently been exploring the impact of this on consumer behaviour, and particularly the growing significance of "micro-moments". Attention spans are getting shorter and shorter and demand for quick, relevant information is dictating sales.
Now, more Google searches take place on mobile than on desktop computers. And on average, we check our mobile 150 times a day. We are constantly connected, and this leads to a fracturing of the traditional customer journey into hundreds of brief and intent-driven moments.
These micro-moments are essentially mobile moments that require only a glance to identify and deliver quick information that you can consume, or act on immediately.
And that's the key word here: immediacy.
The challenge for businesses and marketers is working out how to reach and be there for consumers in all of these micro-moments. They want instant gratification to take instant action.
The best way to "be there" is to understand the 4 key moments in this new consumer journey and provide fast and relevant content for each.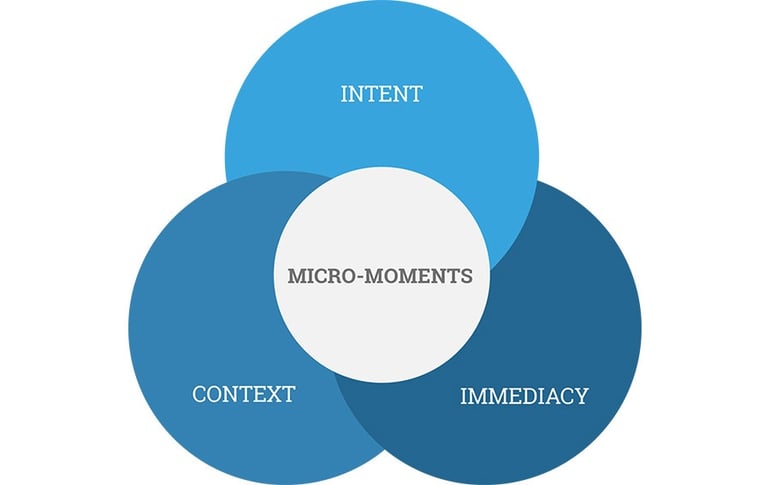 4 Key Moments:
I Want To Know Moments
This is the initial stage of the buying process, think of it like the awareness stage. People are exploring and researching, looking to answer a question or problem. In this moment they want useful and relevant information, not sales-driven content. Look at all the relevant questions that may be asked in your industry and try to provide the best answers.
I Want To Go Moments
I want to go moments are when people are considering going to a physical store to purchase something or looking for a local business near them. Searches with "near me" in the title doubled in the last 2 years, so making sure your business address or location can be easily found is key.
I Want To Do Moments
Want to do moments can happen anytime before or after purchase. These are the moments when consumers want to answer those "how to" questions. They want help to get things done and are looking for the most convenient and helpful information out there. Google tracked a 70% increase in "how to" related searches on YouTube year over year. The best way to be there in these moments is to provide the right answers to your customers "how to" questions.
I Want To Buy Moments
This is undeniably the moment that most businesses and companies care about, but it's important to remember it can't exist without the others. They have bounced around and researched their topic or product and are now ready to make a purchase, but they need help deciding on what and how to buy. Businesses have to make sure they have content to help seal the deal.

Micro-moments are changing consumer behaviour and businesses need to keep up. As well as being there for customers in these moments, they have to make sure they're also being useful and being quick. The next blog in this series will look at how to 'Be Useful'.