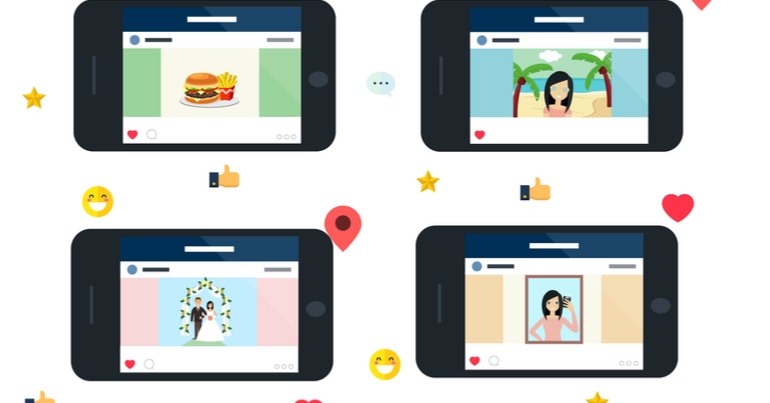 According to the ABS, there's an estimated 9 million Aussie users on Instagram every month. This means that like many Australians, one of the first things you do for the day is probably to check what's new on your feed.
The app isn't totally restricted to selfies and well curated avo on toast shots; if you're looking for business inspiration, there's plenty of places to look. We've narrowed down a list of the top 5 Australian startups who are killing the Instagram game right now, so you can figure out the best way to market your business on the app.
1. Travello
Born and bred in Brisbane, Travello is a social network app used for travellers. The platform allows users to find and connect with travellers around them, co-ordinate travel plans, and even has a free WiFi finder (handy).
Boasting over 63k followers, the business earns its keep by posting beautiful travel shots amongst a mix of competitions their followers can enter online through strategic engagement boosting.
2. Canva
If you're still struggling with the Adobe suite, all hope is not lost. Canva is a dream for those who are clueless on graphic design- it can create things like Facebook cover photos, blog graphics, presentations and posters.
Based in Surrey Hills, Sydney, Canva's Instagram presence is booming with over 139k followers, and is a testament to the sleek and simple designs they offer for their users. The feed is a mix of their user's own design work with examples of the website's features.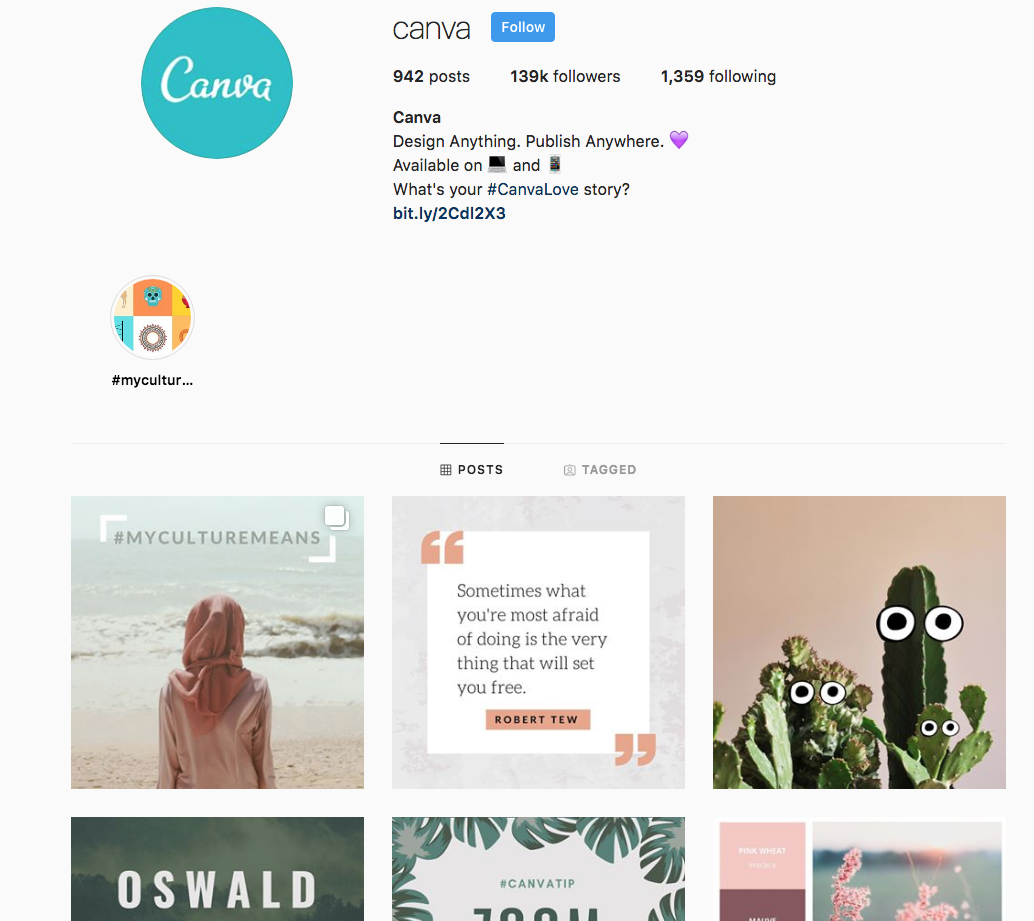 3. Tribe
Many Aussie's have heard of TV and Radio host Jules Lund- amongst his other talents, Lund also runs an agency that connects brands and influencers.
While Tribe first started in Melbourne, it's success has led it to offices in Sydney and even the UK. This flourishing company engages it's 17.9k followers by creating a colourful feed full of examples of the brands and influencers they have on offer for you to work with.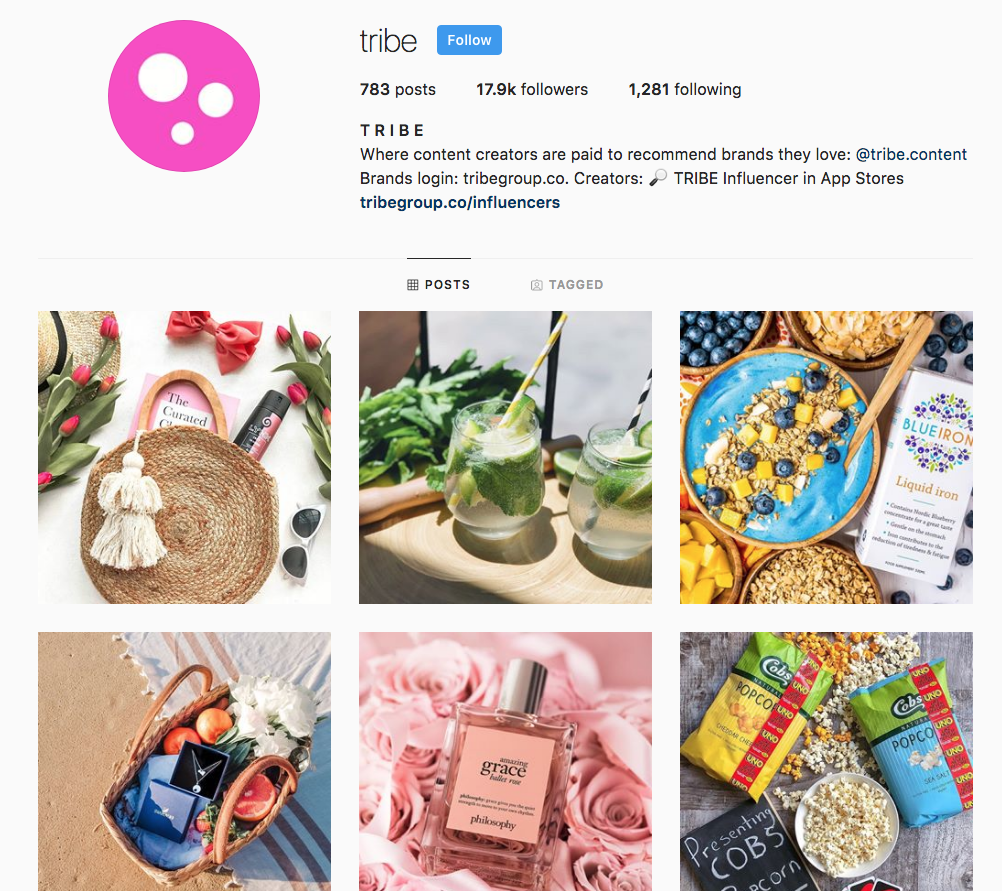 4. Redbubble
Redbubble is the global online market place offering print-on-demand products based on user submitted artwork. The Melbourne based company does an amazing job of showcasing these designs to it's whopping 244k followers, with carefully curated captions that encourage user engagement.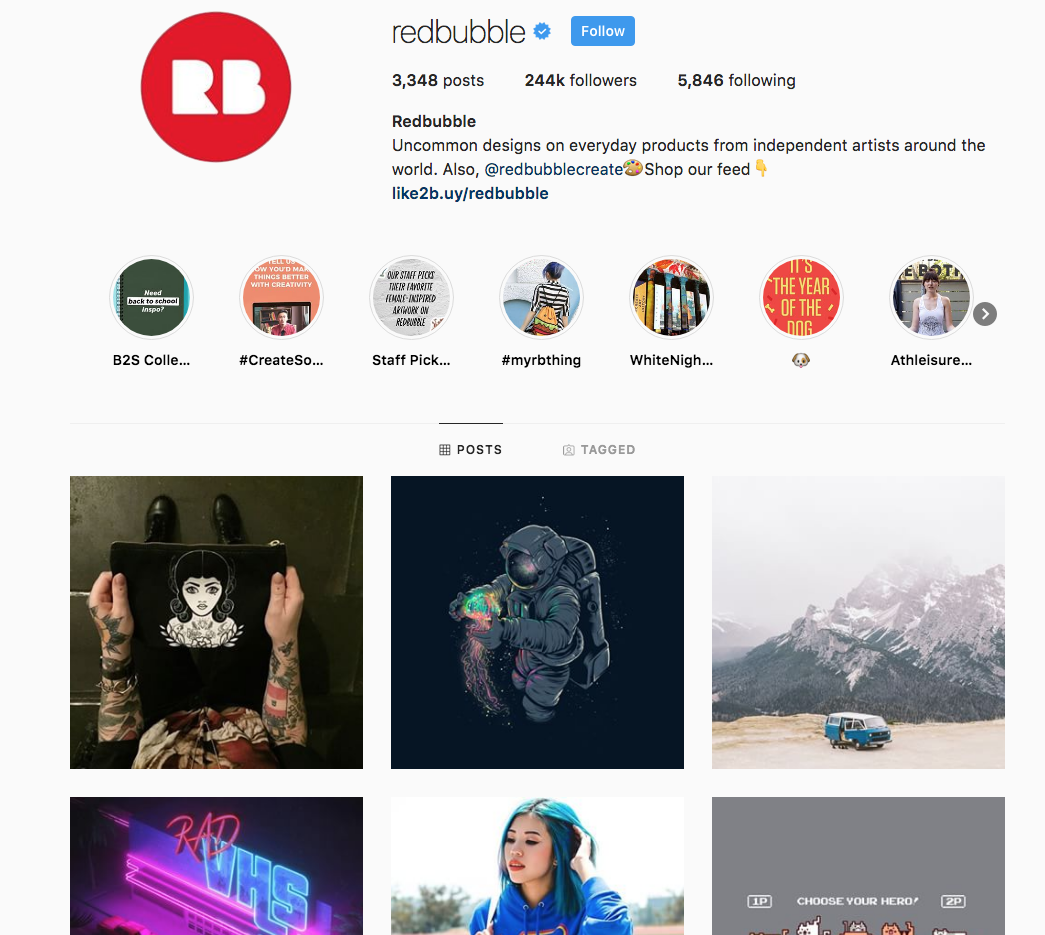 5. Collective Hub
Collective Hub is a multi-platform publication that boasts news on areas such as business, design, social media, fashion, tech and travel. It was created by Sydney-sider and chief executive Lisa Messenger (who also boasts an interesting Instagram feed- check out her pics with Richard Branson) and clocks an impressive following at 165k. Their profile is an aesthetic dream, with a carefully curated colour palette and company-designed affirmation posts that demand a double tap.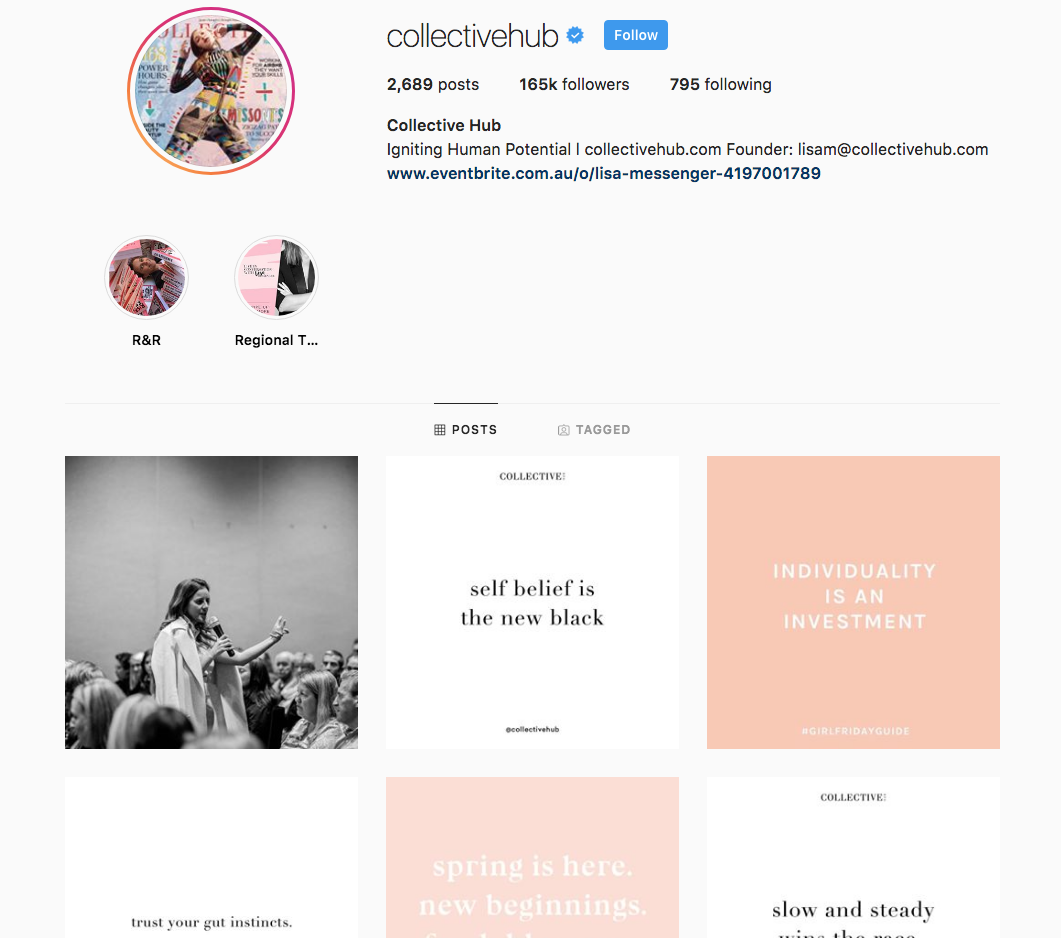 What you can learn from these start-ups

There's no denying that Instagram is an amazing tool when it comes to marketing your business. To make the most off the app, follow the fail safe rules these start-ups have followed:
Provide Great Content. Ensure your photos are amazing quality and watch the likes role in!
Showcase Your Work. Show your followers the best of what you have on offer.
Encourage Engagement. Think about what you're saying with your captions, and how your followers might interact with your posts.
Keep To A Theme. You might want to think about implementing a colour palette or style to your feed to make it more cohesive and aesthetically pleasing.