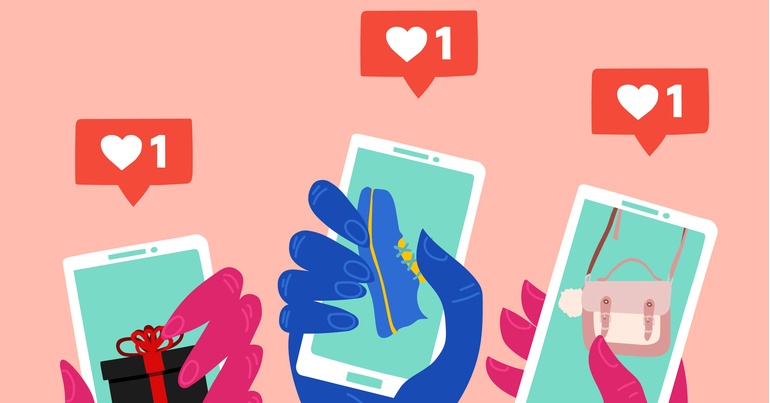 Stop creating generic Instagram stories and start creating stories that reflect your brand!
If you are a frequent reader of our blog (welcome back), you have probably heard us mention many times before that video is the most powerful content at the moment. The stats are in and it is clearer than ever that consumers love to watch videos. They are informational and can give more of an insight into a brand than what a photo typically can.
With that said, this post is not about YouTube at all but instead about Youtube's more casual, distant relative - Instagram Stories. Standing out from the crowd on social media is tough, especially with the new algorithm in play. Paid advertisements are jostling for impressions and the feeling of originality is slowly fading. So how can you or your company stand out on Instagram?
There are over 30 apps available to assist you with producing a killer story, but which ones are worth the download? For this article I personally downloaded the 5 most popular apps and tested out how they worked on Margin Media's Instagram Stories.
Below are our results...
1. Unfold
Unfold is a minimalists dream. This app gives you stylish and clean layouts that are so easy to work with that even a 6-month-old baby could make a cracker Instagram story!
I wanted to create a scrolling story to highlight our latest blog post so instead of posting a simple screenshot, I added a still background and had the middle of the page scrolling. A very simple edit that can still look creative and professional.

Unfold
2. Hype Type
Hype Type is used to hype your Instagram Stories with animated font. This is especially useful if, like us, you have a blog connected to your Instagram profile. Instead of using the generic font, use something that is relevant to the style of your blog. If you have a bright and fun blog, add animation that helps to convey that message.
Hype Type
3. Inshot
Inshot is another all rounder video and photo editing app. I like creating Stories with this app because you can do everything from edit font to layering images or video with no need for templates - giving you the freedom to do whatever you want with you Instagram Story. The one thing Inshot does not do is animate your text, but you can always animate your story with Gifs in Instagram.
4. Adobe Spark Post
You don't have to be a pro at Adobe to use this fun and easy to navigate app. There are video tutorials and inspiration available every step of the way to assist you with creating equally inspirational Instagram Stories. This app has similar font animation to Hype Type, but with added layout options like those seen on Unfold. The only downside to this app is that you can't edit videos, only images.

Adobe Spark Post
5. Over
Comparing Over to the rest of the apps I have mentioned, I would say it is a little more complex to use. There are templates that are readily available but instead I chose to create my own template. Once you get the hang of this app it is very easy to create beautiful and unique layouts for your Instagram Stories.

Over
While most of these apps are free to download, some fonts and layouts are only available to people who pay for the premium features. With that said, you can chop and change between different apps to get your desired effect.
Here I used a mix of Hype Type - to create the animated text; Unfold - to design my layout and the Instagram app to add some fun Gifs. There are no rules when it comes to creating Stories, so have fun and see what creations you can make using these apps.