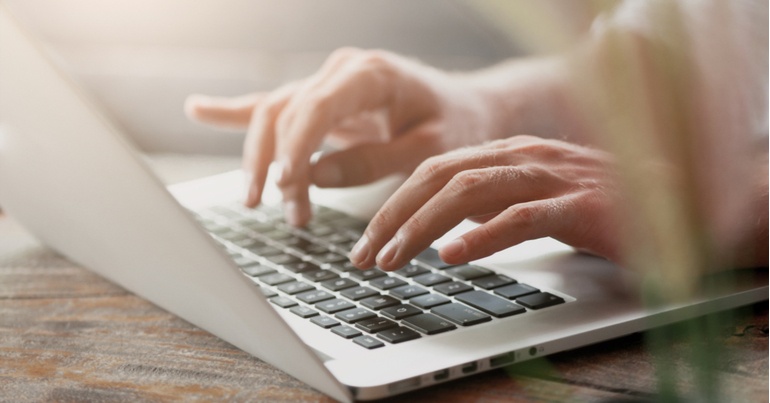 With countless extensions available on the Chrome Web Store, it can be tricky (and time consuming) to figure out which ones are worth your time. Luckily we're here to help you!
Here are our top picks for the best Chrome extensions around:
For security:
You can never be too careful on the internet, and Avast is a great tool to make sure your private data doesn't go awry. This extension is made by Avast, one of the leading free anti-virus programs in the world, and will identify and block phishing attacks, warn you of websites with bad reputation, fix typos you may have made when typing a URL, and much more.
Passwords should be strong and unique, but creating and remembering hundreds of passwords for the accounts and profiles we've accumulated over the years is a nightmare. A lot of jobs also require you to change your logins regularly. Dashlane does away with this problem altogether in one easy application.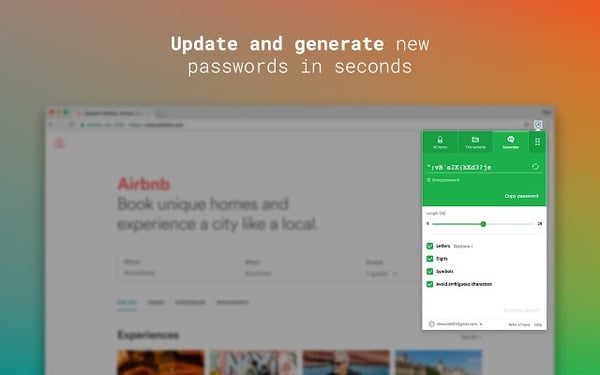 Not only will Dashlane remember your passwords for you, it can also create extremely strong and unique passwords that keep you safe, and will use your own passwords to automatically log you in to websites. The passwords are encrypted by Dashlane to make them safe from hacker attacks against Dashlane itself. All you need to remember now is your master password to Dashlane. Too easy.
Privacy Badger is created by the Electronic Frontier Foundation, a nonprofit organisation dedicated to protecting privacy and free expression in the digital world. Their super smart Chrome extension blocks online trackers by using machine learning. Privacy Badger sends a "Do Not Track signal" - if it is ignored, it will assume the tracker is malicious and block it. While it isn't an ad-blocker outright, it will recognise ads that track your activities and block them if Privacy Badger sees them on more than three websites you visit.
For social: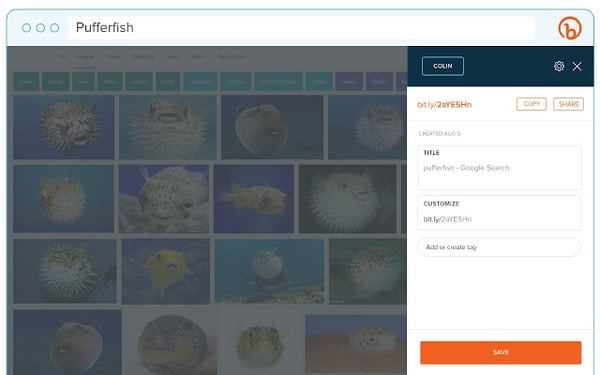 Is there anything more unsightly than a long URL? Audiences have grown used to short and aesthetically pleasing links by now, partly thanks to Bitly. This clever application allows you to change long URLs to short and sweet ones with the click of a button. Very handy for businesses and marketers who want to share links on social media!
The other side of the Bitly coin, of course, is that because you can't see the URL, you don't know what the shortened link is hiding. When you click on a shortened lick while using this extension, it will show you the full URL and tell you whether the site is deemed safe.
You can even choose to see a screenshot of the linked website before choosing whether to open it. Unshorten.link recognises over 300 of the most popular link shortening services and will also remove known tracking cookies.
Odd name aside, BuzzSumo is a very useful tool for digital marketers and others in the realm of content creation. It allows you to get a quick overview of any web page's social engagements, how many times it was shared on each social media platform, and lets you see the most engaging content for the website.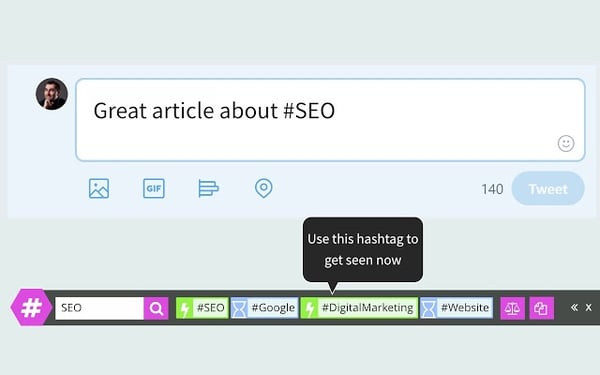 "Stop guessing hashtags", RiteTag says. By using this extension you can quickly find out the best hashtags to use for both images and text, making this an extremely powerful tool for both saving time and optimising engagement for your social media content.
There's nothing worse than making a post on social media only to discover later that you made a spelling or grammar mistake. Oh, yes, there is - having that mistake pointed out to you by the grammar police in the comments. Grammarly is a super smart spell checker with over 10 million users, so you can't go wrong with this one. They'll even send you weekly performance reports with personalised insights.
For SEO:
As one of the biggest SEO companies around, Moz should already be a familiar name to most people in the digital marketing space. MozBar is their Chrome extension, giving you a powerful SEO toolbar for research on the go. MozBar gives you instant metrics while viewing any page, including suggestions for page optimisation.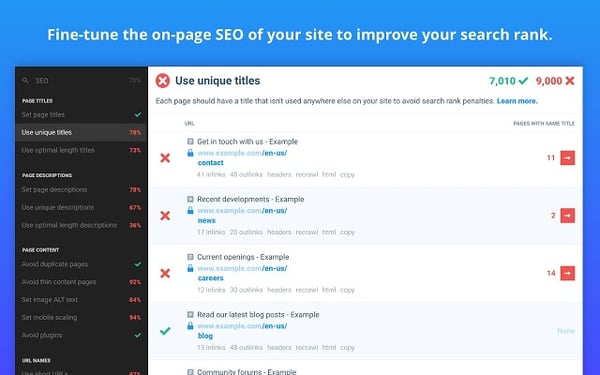 Beyond checking website SEO, Checkbot also tests websites for security, speed, broken links, and HTML, JavaScript and CSS errors, making it a real all-in-one tool.
For productivity:
When doing research for blog posts and articles, it is very easy to suddenly find oneself drowning in Chrome tabs. It can quickly become unmanageable and cluttered, making it hard to find that one article that had that one good quote you wanted to use.
When you have OneTab, you can just click the icon in the top right to convert all of your tabs into one convenient list. When you need them again, you can restore them individually or all at once. Not only does it declutter your browser experience, but it also helps you free up memory.
Ever found a cool video or article on your phone that you want to check out on your computer? If only there was a quick and easy way to share websites and files between your devices… Pushbullet does just that. Obviously.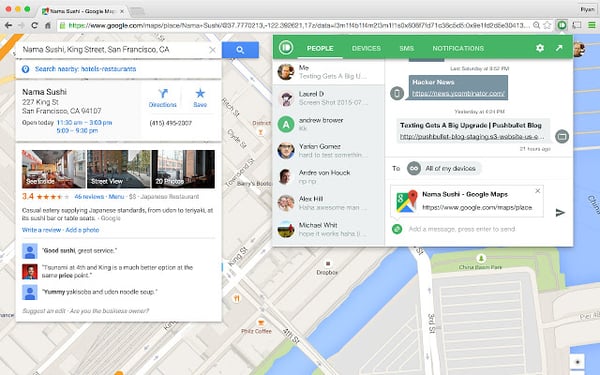 Not only that, but Pushbullet has a ton of other useful features. You can also see your phone notifications on your computer, answer messages from SMS and other apps, and send links, files and chat directly to other friends who use Pushbullet.
The browser's start page is the most visited page in the world, but it is dreadfully boring. Infinite New Tab allows you to turn the bare bones new tab page into the most productive area of your browser. It can become a calendar, a to-do list, a list of customisable bookmarks, a quick access panel - or simply decorate it with a beautiful wallpaper.
Procrastination can affect us all, but some need more help than others to combat it. StayFocusd is a procrastinator's best friend. Not only can it block productivity draining websites entirely, it can also set up "time budgets".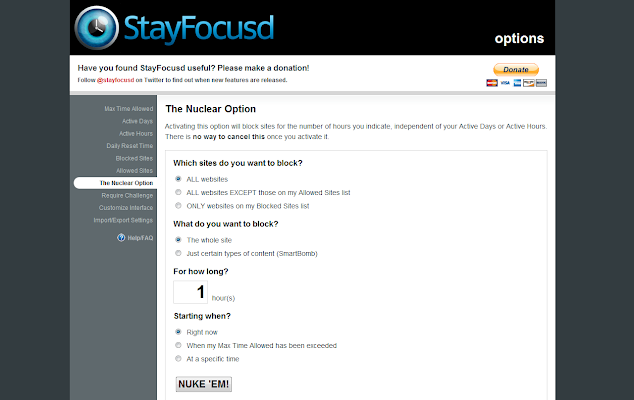 For example, you can set a 15 minute limit to be spent on Facebook. When the time's up, the site will be inaccessible for the rest of the day. If you often find yourself distracted by specific things on websites, like videos, you can block that too.
Did we miss your favourite Chrome extension? Let us know which extensions you would have liked to see on our list in the comments below.