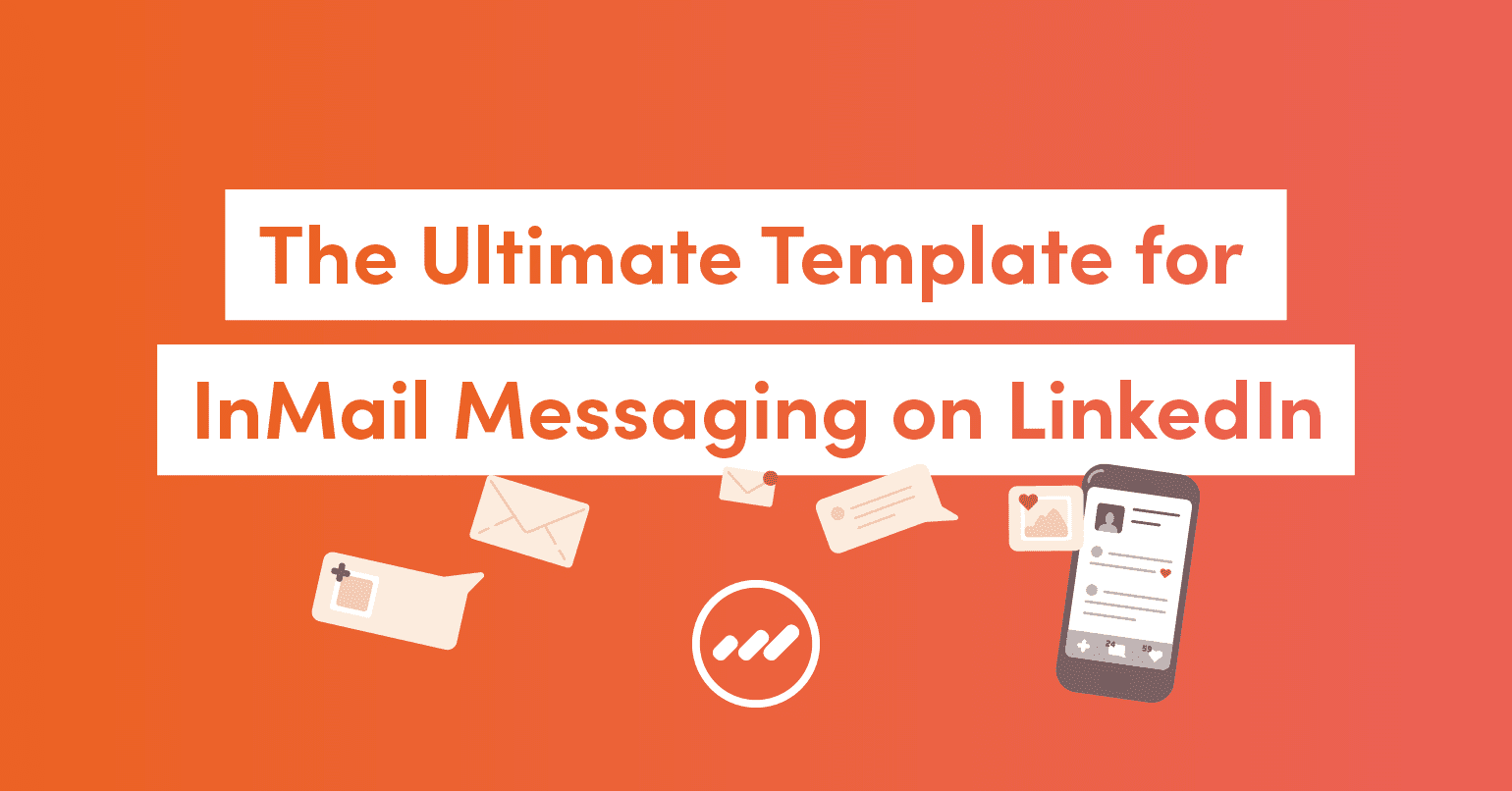 Sometimes the best way to get in touch with a perfect prospect is to message them directly and introduce yourself. Here are our best practices for LinkedIn Inmail!
As mentioned in our previous blog post - Beginner's Guide to B2B Marketing on LinkedIn - LinkedIn Sponsored InMail is a fantastic tool that all businesses would benefit from having in their social media marketing arsenal.
Where regular social media marketing or options like boosted posts on Facebook can feel like a bit of a shot in the dark, InMail offers a targeted approach to B2B marketing where you send messages directly to the prospects you chose to target.
By writing clear, concise and complete copy and including direct calls to action that led them further down their buyer's journey, InMail might be the closest thing digital marketers have to a face-to-face conversation with a prospect. Email marketing is still good, and will always remain relevant, but InMail messages get three times as many replies due to its personal nature!
The anatomy of a proven InMail message
After setting up your campaign in LinkedIn's campaign manager and selecting "Message ad" as your ad format, you are ready to start crafting your InMail messaging.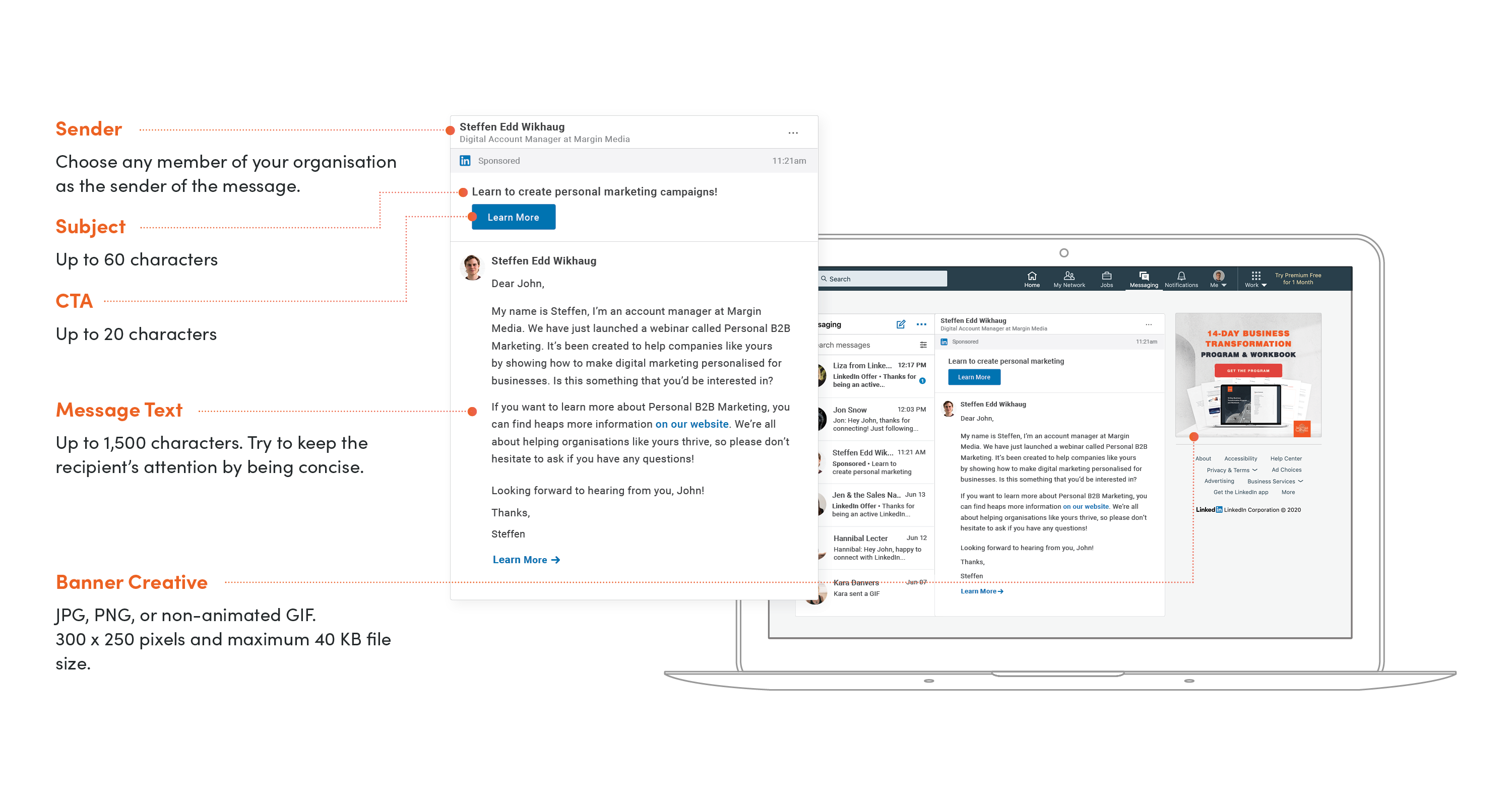 Your subject line should be conversational since the InMail message will be sent to individuals, not companies. Including the prospect's name could grab their attention! Include a clear call to action that lets the reader know what the message is about: think phrases like "You're invited to", "Learn more about" or "Need help with x?".
Introduce yourself and use custom fields to insert the prospect's first name to keep the tone friendly and personal.
Keep the body text concise - fewer than 500 characters if possible. Remember, you're trying to entice them, not bore them. Besides, there's no need to over-explain your product or service when interested prospects will be able to learn more information in a link you provide. Yes, you should hyperlink your landing page in the message text.
Finish the message with a custom CTA button that links to the same landing page you linked above so that you catch as many people as possible.
The Ultimate InMail Template
Here is our ultimate InMail template if you want to reach out to another business through LinkedIn:
Subject line: x
Hi [First name],
My name is [Your name], I'm a [Job role] at [Company]. We have just developed/launched [Product/service]. It can help organisations by [explain unique selling points]. Is this something that you'd be interested in?
If you want to learn more about [Product/service], you can find heaps more information on our website. We're all about helping organisations like yours thrive, so please don't hesitate to ask if you have any questions!
Looking forward to hearing from you, [First name]!
Thanks,
[Your name].
Need help with your LinkedIn marketing? Our team has experience with running LinkedIn campaigns for a range of different organisations. Get in touch by clicking the image below and let us help you out!