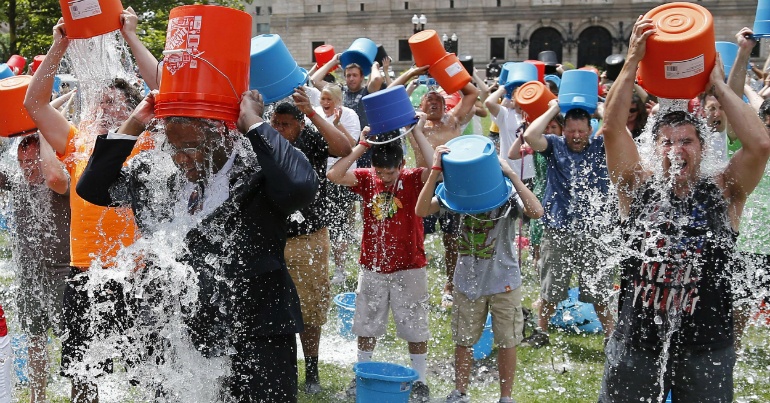 From raising awareness to raising funds, successful social media campaigns are fundamental within any establishment willing to engage their online audiences. They are the most effective way to promote brand awareness and expand customer collaboration. This collection of social media campaigns set a perfect example of creative innovation and excellence.
Here are our top 3:
This brilliant Melbourne advert combined adorable animated characters and a funky pop tune with a little dark humour and a powerful message.
From eating a tube of superglue to selling both kidneys on the internet, one by one the adorable characters are eliminated in an arrangement of "Dumb Ways To Die". Nearing the end of the clip, the remaining characters come across many different ways to be hit by an oncoming train, highlighting that this is one of the dumbest ways to die. The message focused at the end of this hilarious video was expressed with a final, "Be safe around trains."
Within 24 hours of being launched in November 2012, the popular tune reached the top 10 chart of iTunes, educating national listeners. The campaign also stretched to different social media platforms using Instagram and Facebook to promote their action. Then, when we all thought it was all over too soon, Metro released plush toys of the characters as seen in the viral video, two entertaining mobile games, and even an educational picture book.
This hilarious campaign, jam-packed with humorous content and a contagious tune, not only aimed to promote train safety awareness, but saw a 21% reduction in deaths and accidents on its network.
Released in April 2014, this campaign was extended through to another week as it generated much more attention than the company first anticipated. The Danish branch of WWF wanted to demonstrate how quickly a species could "disappear" by using Snapchat to communicate their message. Snapchat users following the WWF accounts from Italy, Denmark, and Turkey would recieve random pictures from the account like the ones seen below.
Using Snapchat as their platform to promote their #LastSelfie campaign was perfect as Snapchat's photos and videos "disappear" after 10 seconds, which allowed viewers to understand what it would be like for those species to become instinct.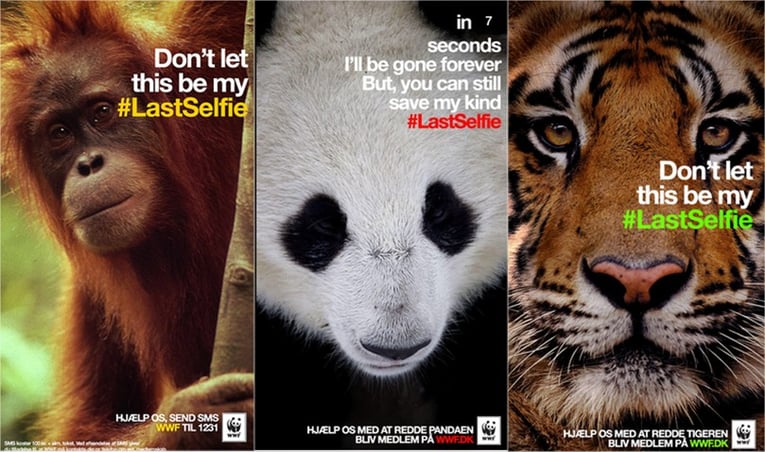 WWF's campaign spread internationally, inspiring Snapchat users to screenshot the message and post to Twitter, allowing the #LastSelfie hashtag to go viral. This generated in successful online fundraising from people who saw the campaign and were willing to donate to the cause.
As one of the first international campaigns that depeneded on Snapchat to carry out their message, it accumulated a lot of media attention which helped to draw awareness to the issue. This campaign was widely successful and benefitted the establishment as well as the company's message and theme.
This campaign had everyone from celebrities to politicians participating from every corner of the globe, eagar to be a part of the trend of dumping a freezing cold bucket of ice water over their heads. The ALS Ice Bucket Challenge generated immense awareness for the disease Amyotrophic Lateral Sclerosis, and also raised well over $100 million for the cause.
More than 17 million people uploaded their Ice Bucket Challenge to Facebook and these videos were viewed by 440 million people at a total of 10 billion times. When challengers uploaded their video to social media, they were required to tag 3 of their friends to nominate them.
This campaign was successful in generating worldwide attention to the ALS disease, you can check out some of the hilarious videos below.
Social media campaigns are primary in generating awareness and engaging consumers in your brand or company. These are only a few of some extremely successful campaigns used to encourage and inspire. Another contendor was the successful Old Spice campaign, which you can learn more about here.
Can you think of any others? Share in the comments.