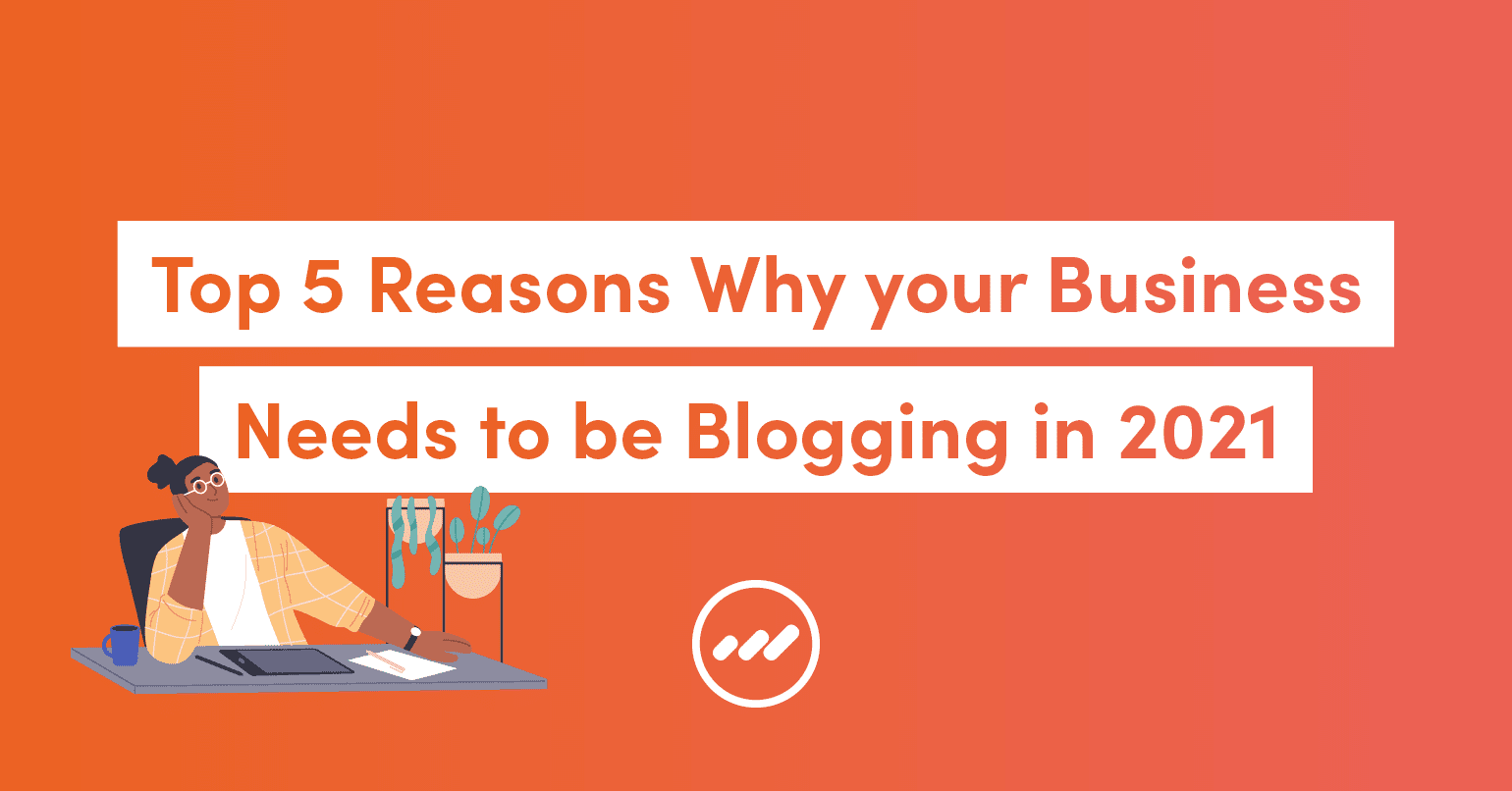 Considering writing a blog for your business? Here are our five top reasons why it's important to consistently blog for your business in 2021.
According to Hubspot, 59% of B2B marketers consider blogs their most valuable channel. On average, companies with blogs produce 67% more leads per month. Plus, more than half (55 %) of marketers list blog content creation is their top inbound marketing priority.
1. Attract new Prospects
Blogs play an important role in the Buyer's Journey. In fact, 60% of consumers said blog posts are valuable in the early stages of the buying process (Demand Gen Report).
Blog posts are important for attracting new potential customers to your service or brand. Attracting prospects is the first stage of the inbound marketing methodology. Blogs act as Lead Magnets, drawing in your customers.
Your blog is likely to be the first interaction that a prospect has with your brand, and so your content needs to resonate and delight. Increase brand awareness through producing industry-relevant content with keywords, images, and offers.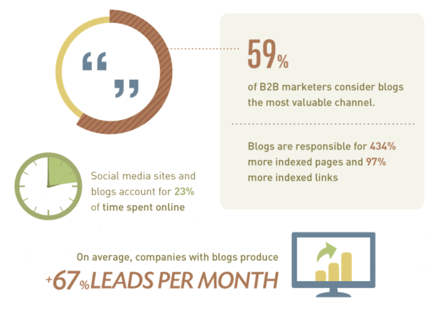 Source: Hubspot
2. Develop & Strengthen Relationships with New & Existing Customers
To build brand loyalty, make sure you're producing high-quality, engaging content. Blogging is a great way to continue to engage with current and existing customers. Your blog will provide them with fresh information and attract them back to your brand.
Satisfied customers will also write you good reviews, so it's important to keep them engaged and build an ongoing relationship. Word of mouth and reviews are essential for driving traffic.
3. Drive traffic to your website
According to Hubspot, Companies that publish at least 16 blog posts per month receive 3.5 times more traffic than those that publish fewer than four posts.

Plus, once you publish 21-54 blog posts, your traffic can increase by as much as 30% (Traffic Generation Cafe).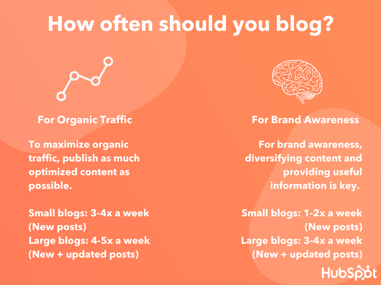 Source: Hubspot
Writing and publishing blog posts regularly will help drive traffic to your website, and, in turn, generate new leads. Delivering a consistent message through your blogs will also help drive interest in your brand. Sharing your blog on social media channels and linking to your website can also help drive traffic.
If the objective of your blog is to increase traffic, you should publish as often as possible. However, if your objective is to increase brand awareness, you could publish slightly less often and focus on quality content.
Blogging is also vital to your Search Engine Optimisation strategy. The content on your blog has a higher chance of ranking for competitive keywords. To achieve this, Google and other search engines look for content that is expertly written, authoritative, and trustworthy.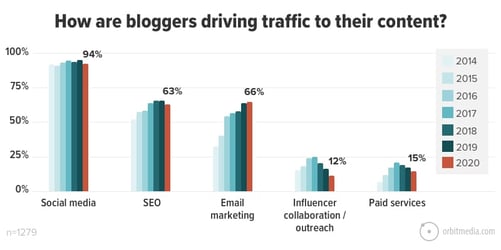 4. Promote your offers
You can also use your blog posts to promote relevant offers for your business. Including a Call-to-Action in your blog post encourages readers to view, sign up and buy your products. CTAs have a very specific goal: to get the prospect to complete a conversion.
More than 90% of visitors who read your headline also read your CTA copy (Unbounce). Readers are more likely to engage with your products if you include a call to action in your blog post. Examples include: 'Sign up for a free trial', 'Download this software', 'Fill out this form', and 'Join our loyalty club'. Once prospects complete the action, they move along the buyer's journey to become a lead. Then, with more blog posts, they can become a sale, or a customer.
5. Showcase Expertise in the Field
Demonstrate your expertise in your industry through your blogs, and provide a voice of knowledge, advice and updates for your customers. Publishing regularly will help you keep up with the latest trends your industry, and will build credibility for your brand. This will help build trust and a relationship with your customers, which can then generate leads.
Think about what issues your customers are trying to solve, and how your products can help solve them. Consider their buyer's persona, and what they are looking for in your industry. Through your blog, you can establish yourself as a thought-leader in your industry, ahead of the trends and changes. New visitors to your blog will find your writing informative, educational and useful, and will be encouraged to check out your website, brand or products.
Staying on top of your content and ensuring it's consistent and of a high quality is imperative to a strong content marketing strategy.
To help you achieve this, we've put together an editorial content calendar that will help you map out your content plans for every day of the year.