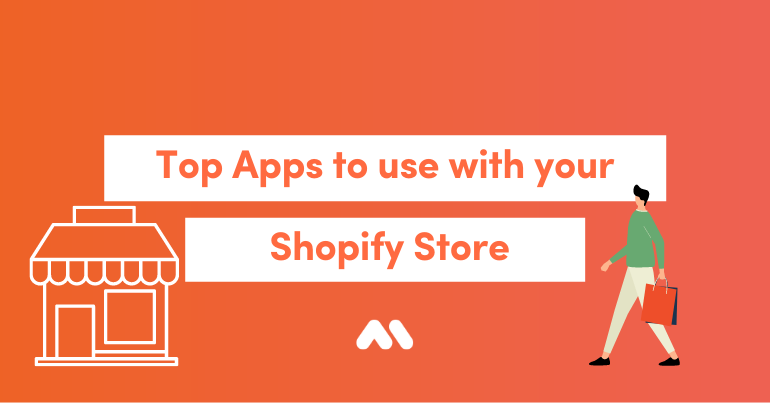 If you're running an ecommerce store on Shopify and looking for ways to improve your shop and increase your sales, then apps are the way to go.
There's thousands of apps available to amplify your Shopify store. Whether you're looking to increase conversion rates and sales, promote your shop, provide better customer service, build social proof, or improve the customer experience, there's an app for that.
But, first, some background. So, what is Shopify and how does it work?
Shopify is an online, subscription-based software that allows anyone to set up an online shop and sell their products.
More than that, Shopify is an ecommerce platform that offers a way to quickly build and launch your dream business and start selling to customers.
From setting up a simple store to customising the shopping experience, Shopify is designed to be versatile. As a business owner, you can personalise your store to make sure it suits your customer's needs and creates a positive experience.
The everyday tasks of running your business, from showcasing products, engaging with customers, to getting paid, shipping products and managing your finances, can all be done on Shopify. This makes things easier for you, integrating your tasks in one place and streamlining your business workflow.
When you're starting out with Shopify, the most basic product will give you everything you need to set up and run your shop. As your business grows and needs evolve, you can install upgrades and additional services to your Shopify store to better serve your customers. These add-ons are designed to amplify your core business needs of selling, marketing, shipping and operating. You can add or subtract services as your business needs change.
Once your store is established and you're looking for ways to supercharge its sales and improve user experience, then take the time to explore the wide range of Shopify apps available. Shopify apps give you cutting-edge tools to grow your business, without needing to worry about coding.
The Shopify app store may look daunting, with over 6,000 apps to choose from. The options for tailoring your store to suit your business are endless, giving you creative control and freedom. On the app store, you can search for apps based on what they do or what problems they solve. You can also discover apps specific to your industry or niche.
What to Look For in a Shopify App
When browsing for Shopify apps, there are a few things to look for to ensure it will be helpful for your business.
Ease of Use: Make sure you can use the app easily and it doesn't waste too much time for you. Most Shopify apps are simple to install and use and don't require complex coding knowledge.
Efficiency: If your app is trying to solve a marketing problem for your business, make sure it does so in the most efficient way possible.
Affordability: Consider value-for-money when choosing apps. Many Shopify apps are free. Paid ones can be worth it for the service they provide.


Support: Make sure the app is regularly updated and has a support team available to help you if issues arise.
Best Shopify Apps for Sales & Growth:
Best Shopify Apps for Customer Service & Support:
Looking for help running your Shopify store or marketing your ecommerce business? Turn to Margin. We help our ecommerce clients optimise their stores and amplify their sales.