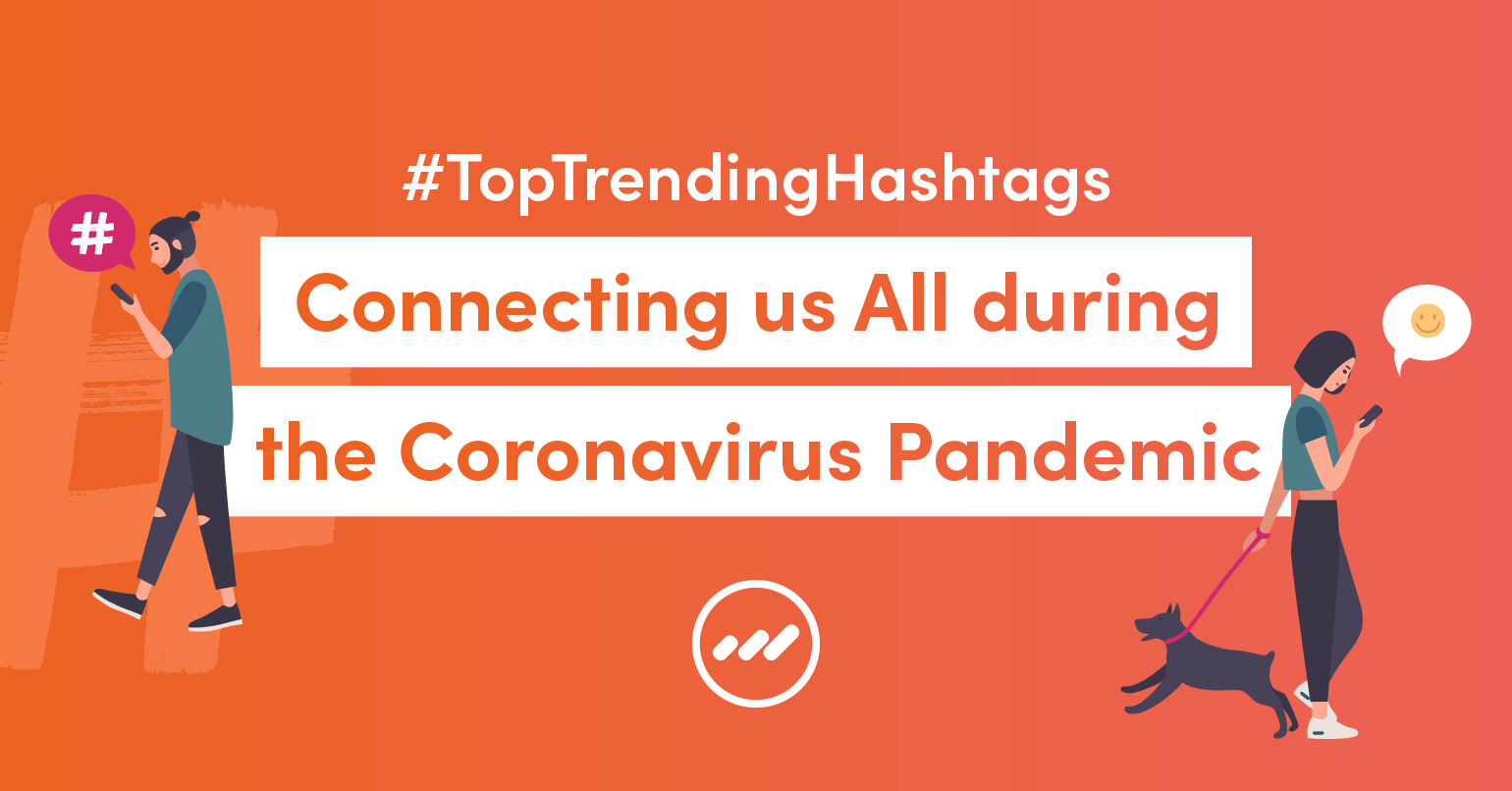 The coronavirus pandemic has changed life as we know it - at least for now. Most people are now at home, with social distancing affecting all of us. Let's take a look at the hashtags that help us be together, apart!
#MyPandemicSurvivalPlan
This hashtag, like many others, started out with lighthearted jokes and memes, but has grown more serious over time, especially as America has started feeling the brunt force of the pandemic.
#MyPandemicSurvivalPlan involves sending my robots out into the wastelands to scavenge precious toilet paper, sorta like Mad Max meets WALL-E. pic.twitter.com/RdjGBZ49Zp

— ⚙️Packy (@packratt1) March 17, 2020
That said, it is still full of cute and wholesome content where users on Twitter and Instagram share their plans and what they are currently doing to stay sane in self isolation!
#ViewFromMyWindow
Well, we're all stuck with the same old view for a few weeks, which can get a bit boring. #ViewFromMyWindow solves that by letting you discover and experience new views.
There's something strangely comforting and soothing about seeing all of these lovely, serene views from all over the world. It reminds us that we're all in this together, no matter where you are!
#Caremongering
Canadians have a reputation for being kind and polite, and they are living up to that reputation with the solidarity they are showing during this crisis. #Caremongering popped up in mid March as a counterbalance to some of the scaremongering we have seen on social media and online.
The intent is to share all of the good things that are happening in Canada in one hashtag - a single source of uplifting news in uncertain times. It has since evolved into groups in cities across the country where people offer help to those who need it.
#HighRiskCOVID19
Equal parts wholesome and heartbreaking, the #HighRiskCOVID19 hashtag is used for people to share their story of how they are at risk of serious health complications if they catch coronavirus.
Many still think the virus is relatively harmless - and for most people, it is - but the true risk lies in the danger COVID-19 poses to the elderly and those who are immunocompromised. One quick read through this hashtag will definitely help you understand how important your individual choices are at this point.
We're all stuck inside anyway, why not bake? "I propose we all bake… Let's make a nice game and bake together, united by the hashtag #BakeCorona, because we will bake it, we will beat it. With every cake, biscuit and Swiss roll" was the message from Belgian Instagram baker Regula Ysewijn when he started the hashtag on March 14.
It now has nearly 1,000 posts of Instagram bakers sharing their delicious creations with the world!
All the hashtags you normally follow
Self isolation and quarantine can be really tough mentally, even for those of us who aren't social butterflies at the best of times. It can be lonely, and the shake-up of everyone's daily routines can be hard to adjust to.
While you should definitely find a new rhythm, it's also important to keep up with old hobbies! Social media can still be a powerful tool to be just that - social. For example, if you're a fan of soccer, like I am, then nothing is better than discussing soccer with friends and strangers online. It'll help you feel connected, and will definitely help take your mind off coronavirus for a while!
With coronavirus escalating every day, many businesses are starting to halt their digital marketing efforts. Read our blog to learn why that is a bad idea.
Need help with your digital marketing efforts? Margin Media is running at full capacity from home, in self isolation!