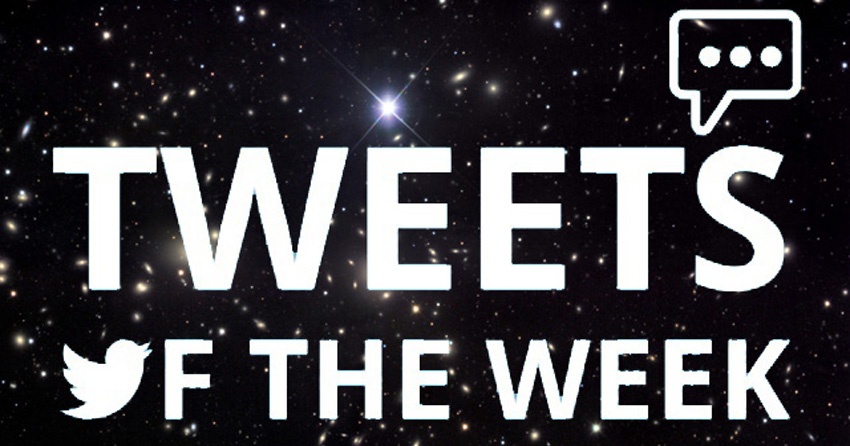 If you haven't seen it by now, your internet must be broken. Probably due to the sheer volume of people who have been streaming the new Star Wars: The Force Awakens second trailer.
Understanably there is an insane level of expectation surrounding the film, partly because it sees the return to a galaxy far, far away of not just Harrison Ford's Han Solo, but also Mark Hamill's Luke Skywalker and Carrie Fisher's Princess Leia. It's been more than thirty years since the three last appeared in a Star Wars movie together.
Here are some of the best reactions from twitter this past week.
Thanks to all the fans for a record breaking 88M views in the first 24 hours of the #TheForceAwakens trailer! #SWCA pic.twitter.com/OsQhyP8rC7

— Star Wars (@starwars) April 19, 2015
#starwars Chewie, we're home.

— Elijah Wood (@woodelijah) April 16, 2015
Hey boss, I'm feeling sick. I have to go home early. *goes home, lights candles, gets in bath, watches new Star Wars trailer 57,000 times*

— pat tobin (@tastefactory) April 16, 2015
Made this to sum up my reaction to the new #StarWars #TheForceAwakens teaser... pic.twitter.com/ycSuDfvlbW

— Olly Gibbs (@ollyog) April 16, 2015
I've been staring at this Star Wars trailer for 10 minutes and I don't see what all the fuss is about pic.twitter.com/YqnQCJPpRG

— Dave Lozo (@DaveLozo) April 16, 2015
It's cool that #NationalHighFiveDay falls on the same day as a new trailer for #StarWars! pic.twitter.com/SniG87u4z8

— Joseph Scrimshaw (@JosephScrimshaw) April 16, 2015
New Chewbacca looks weird. pic.twitter.com/TGaCUXfvQH

— Nate Fernald (@natefernald) April 16, 2015
After you watch the Star Wars trailer pic.twitter.com/k10RjBCaK6

— Darth Vader (@DepressedDarth) April 16, 2015
If you watch the Star Wars trailer long enough there's a tag of Jar Jar Binks whispering: "meesa also awakens."

— Ronan Farrow (@RonanFarrow) April 16, 2015
How cool is this! #BB8 #StarWarsCelebration pic.twitter.com/v3zNUpSlF0

— Pixel Populi (@PixelPopuli) April 16, 2015
Star Wars is Back #SWCA pic.twitter.com/ixMRQLmDKW

— John Boyega (@JohnBoyega) April 16, 2015
Internet: "I love you." Star Wars trailer: "I know." pic.twitter.com/0bRzal9wp7

— Aidan Gardiner (@AidanGardiner) April 16, 2015
The new Star Wars trailer was amazing.. pic.twitter.com/X99YMIIvto

— Professor Snape (@_Snape_) April 16, 2015
Chewie, we're home. @starwars @LEGO_Group pic.twitter.com/5h2LHV0dxE

— Chris McVeigh (@ActionFigured) April 16, 2015
JJ Abrams & Kathy Kennedy watch the #StarWars: The Force Awakens trailer as fans around the world see it for 1st time pic.twitter.com/6CncUsRag4

— Anthony Breznican (@Breznican) April 16, 2015