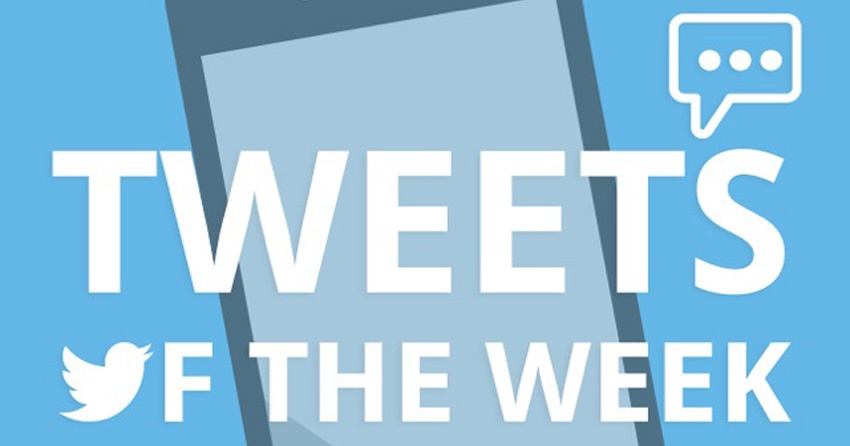 After Jay Z's star-studded unveiling of Tidal, everyone has an opinion on what the advanced streaming service will mean for the ever-changing music world. Many people feel Jay's offering is just another drop in an already oversaturated market, while others welcome his innovation.
Then, there's Twitter, who proceeded to go in on Tidal and their board of superstars like only Twitter can, offering zero regard for anything of substance and making a meme of any angle possible. Read and weep below.
They said "Dress business casual." #TIDALforALL pic.twitter.com/eK7nlCZKaE

— John Boone (@jtyboone) March 30, 2015
I'm crryyyiiinnnnnnn!!!!!! pic.twitter.com/w5d2ZcL9cH

— IG•KENLUSHH #ввнмм⚓️ (@KENLushh) March 30, 2015
Madonna: "this reminds me of when I signed the Declaration of Independence" pic.twitter.com/PzzbTdkTRx

— Common Gay Boy (@CGBPosts) March 30, 2015
Perhaps #TIDALforALL's message should've focussed on supporting emerging & independent artists, instead making the super rich even more rich

— Matt Creer (@MattCreerMusic) March 31, 2015
Capitalism: Take a product that already exists, rebrand it with words like "better" and "exclusive", and ask for twice as much. #TIDALforALL

— Foley (@fowu) March 31, 2015
YouTube + AddBlocker + Bose Headphones = Better than paying for #TIDALforALL #SorryNotSorry #OutlawTilTheEnd

— Mercier (@Mack_Mercier) March 31, 2015
Please help these poor, starving artists by donating £20 a month #TIDALforALL pic.twitter.com/6djeQXRJTV

— ⚽️LB⛳️ (@PLB_07) March 31, 2015
Stop pretending this is some righteous social crusade. #TIDALforALL #IllStickToSpotify pic.twitter.com/XGRc4eq2te

— Miss Laura (@Laura_Loo812) March 31, 2015
780 million people do not have access to clean water and you're calling a 240$-a-year music streaming site "revolutionary" #TIDALforALL

— Jonathan Pyshna (@pyshuponastar) March 31, 2015
Tidal flops, crashing out of top 700 apps in download chart http://t.co/mhBP82A3tG pic.twitter.com/5AVcVqUN1k

— The Independent (@Independent) April 22, 2015
This is #TIDALforALL pretty much pic.twitter.com/yV94iRwxTz

— Jacques Morel (@JacquesMorels) March 30, 2015
Please help these starving artists. #TIDALforALL pic.twitter.com/R4cB3dwYD5

— Steve Drum (@missunitedface) March 31, 2015
So Kanye deleting all his tweets about Tidal means it can die now right?

— Clown Baby (@MuggleFaceMike) April 23, 2015
Check out last week's tweets of the week!
If you'd like to keep up-to-date on the latest marketing and tech news, be sure to subscribe to our blog via email. You can find the subscription box to the top-right on this page.